Event Information
Location
NUSS Mandalay Club House
2 Mandalay Road
Singapore, 308206
Description
A full-day image and personal styling workshop that will help you GLOW from inside out. Get ahead of your game by Styling Your Shape and Shaping Your Style.
Know your body type and learn to dress to look like you have the perfect body

Discover the importance and impact of wearing the right colours to suit your roles and goals

Dress and accessorise to express your magnetic presence and reflect your unique style

Learn tips for cultivating your inner beauty and glow for a lasting transformation
What You will Take-away
Body/Face type and Personal Style Analysis Once you understand your body proportions and face type, you can dress to impress. Learn practical tips to find clothes that accentuate your assets and camouflage your flaws. Discover the right hairstyle and accessories to create finesse. Develop wardrobe clusters to suit your style.
Choose the Right Colours Learn to choose the best colours for your clothing, hair, makeup and even accessories. Wearing your best colours can transform your looks and the way you feel. Create a positive first impression through a balance and harmony of colours.
Makeup and Personal Grooming Create your morning and evening looks with simple and practical makeup tips in a matter of minutes. As the foundation for a good makeup is good skin, learn a simple skincare routine to be glowing naturally everyday.
Inner Glow through Diet, Nutrition and Mindfulness Learn to select suitable foods and nutrition to craft your body into your desired shape and begin to glow from inside out.
Don't miss this opportunity to Step into your Brilliance in 2019.
This full-day workshop includes all meals, a personal styling guide and a 30% discount for any additional personal makeover sessions after the workshop.
P

resenting Your Expert Facilitator Ms Atika Dhandhia ...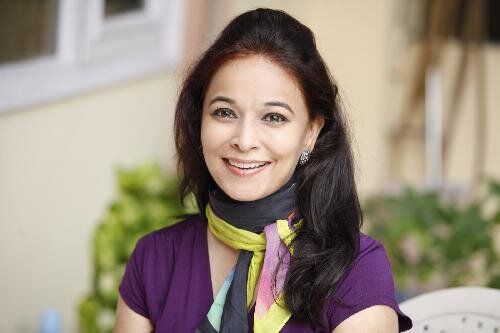 Atika is a Personal Branding and Wellness Consultant.
She works with individuals and organisations to equip them with a holistic approach to manage their overall image for both their personal and professional success. Atika's uniqueness lies in her ability to transform individuals into influential, charismatic and confident contributing leaders through her practical consultations that can be implemented with immediate results. Atika has empowered people to overcome their limitations relating to their appearance or their mindset, by motivating them to create a life they truly desire.
She is certified with the Image Consulting Business Institute (ICBI) and has had the priviledge of being trained by the world's first Certified Image Master (CIM) from the Conselle Institute of Image Management.
Date and Time
Location
NUSS Mandalay Club House
2 Mandalay Road
Singapore, 308206
Refund Policy