Actions and Detail Panel
Glow Getter Dinner
Sat, December 10, 2016, 8:00 PM – 10:00 PM EST
Description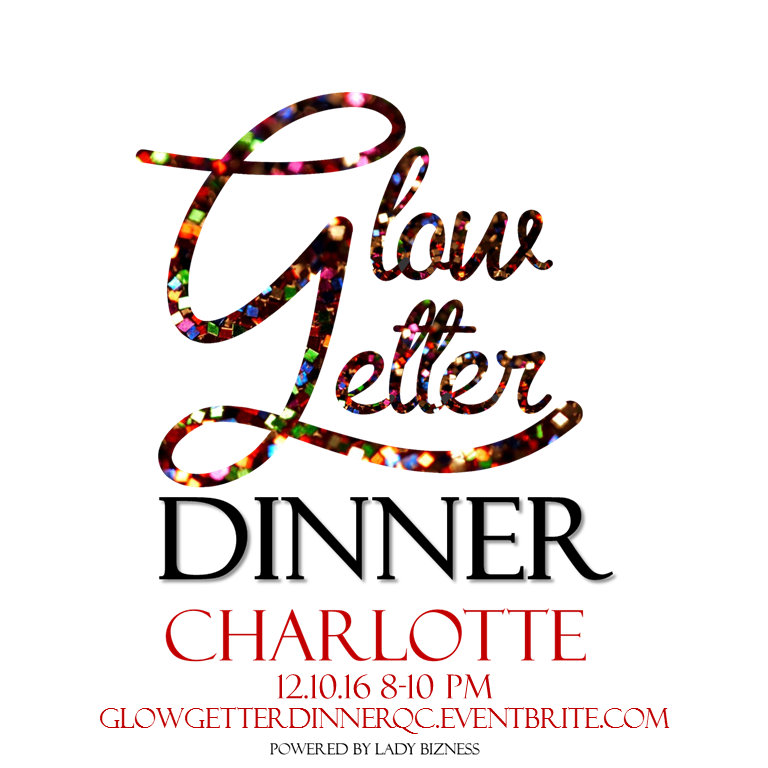 We are going to #GiveItToThePeople
Clear your calendar - It's going down! You're invited to take part in the festivities.
Enjoy a relaxed night of food, fun, and women that love to see each other shine!

Network with Professionals, Business Owners, Fab Ladies of Influence
& Find out what's new for 2017!
Dress in your favorite black attire with pops of color!
This is going to be an epic night for photos & convos!
Agenda
8 pm Meet & Greet
Who is in the Room?
Network & Share Your Events
Learn about the new happenings with Lady Bizness for 2017
8:30 pm 3 Course Dinner
9:30-10 pm Wrap Up & Photos
Your Investment of $45 includes
Your 3 Course Meal
Beverages
Speakers
Networking
Photos
& Special Gift with a Complimentary Beauty Bag!
---
Menu
1st Course Salad
Choose 1
Ceasar
Fresh romaine, romano, creamy ceasar dressing
Fresh Greens
2nd Course Entree
Choose 1 Course
PASTA
Penne Rustica
Roasted chicken, shrimp, prosciutto,
rosemary cream, parmesan
Lasagna Bolognese
Bolognese sauce, italian sausage, ricotta,
grana padano, pomodoro
Fettucine Alfredo w Chicken
Roasted chicken, parmesan, butter, cream

SEAFOOD
Shrimp Portofino
sautéed jumbo shrimp, capellini,
spinach, mushrooms, garlic,
pine nuts, lemon butter
Grilled Salmon
Atlantic llet, mediterranean-spiced
vinaigrette, sun-dried tomato orzo, lemon

CHICKEN
Pollo Caprese
Grilled chicken breast, imported bualo mozzarella, capellini pomodoro
Chicken Scaloppine
Artichokes, mushrooms, capers, prosciutto, lemon butter, capellini
Chicken Parmesean
Breaded milanese-style chicken breast, capellini pomodoro, mozzarella
3rd Course Dessert
Choose 1
Tiramisu
Mascarpone, ladyngers, espresso, rum, coco
Homemade Chocolate Cake
Warm ganache, chocolate toee, whipped cream Made with Ghirardelli® Chocolate
Lemon Passion
Citrus cake, lemon curd, whipped cream
Please note that beverages are included. However, speciality drinks and alcohol are addtional.
Please select your custom food order. Once your ticket has been purchased you will receive an email verifying your menu selections to expedite the process upon arrival.
---
Sponsors are encouraged. If you would like to donate a product or service and be recognized online and during the event please purchase a seperate ticket for sponsorship and email LadyBiznessOnline@Gmail.com to send your marketing materials/products.