About this Event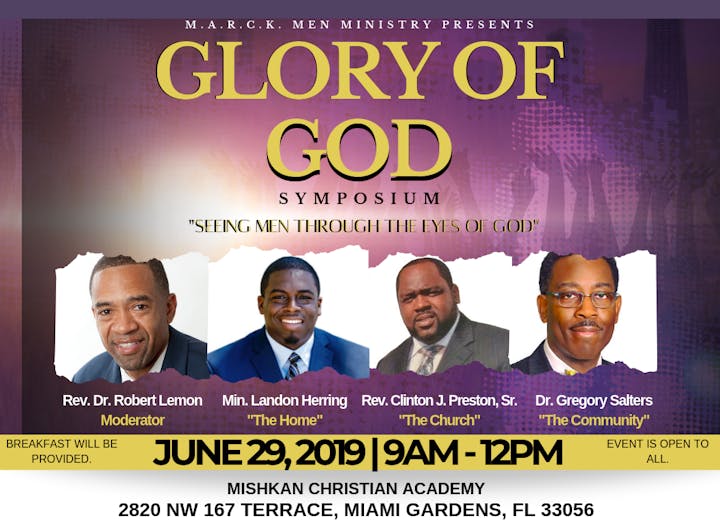 Dynamic men of God discuss whether or not males can effectively fulfill their roles in the home, church, and community without a 'God' view of themselves.
Speakers:
Moderator: Rev. Dr. Robert Lemon
The Home: Minister Landon Herring
The Church: Rev. Clinton J. Preston, Sr.
The Community: Dr. Gregory Salters
BREAKFAST IS PROVIDED WITH TICKET PURCHASE.
ALL MEMBERS OF THE PUBLIC ARE WELCOME.