Glory and the United States Colored Troops - Livestream Film History Program Hosted by Robert Kelleman.
About this event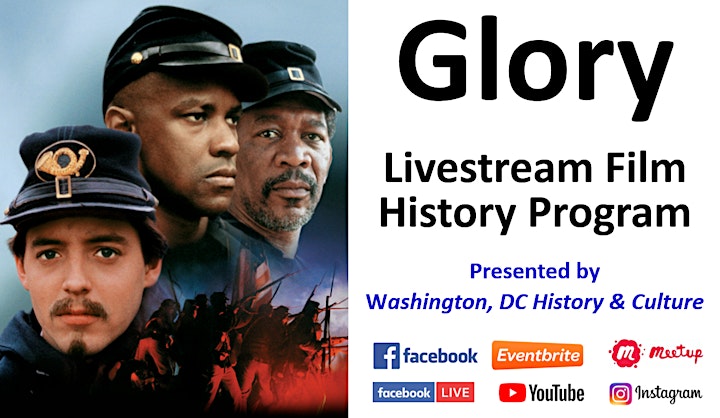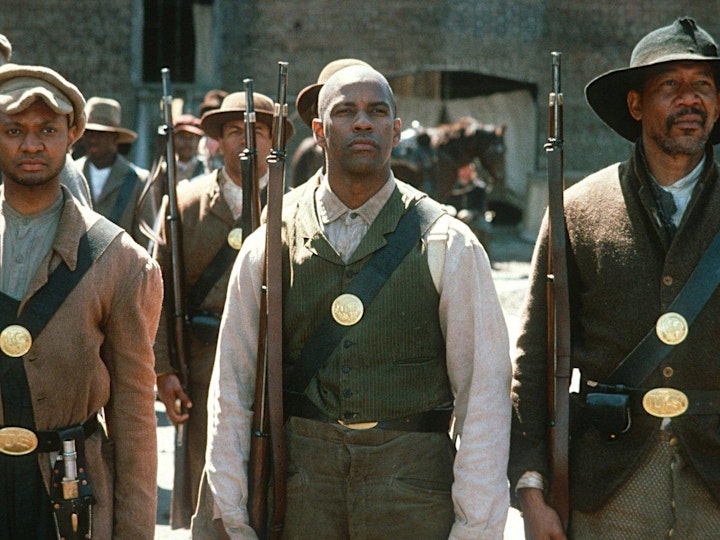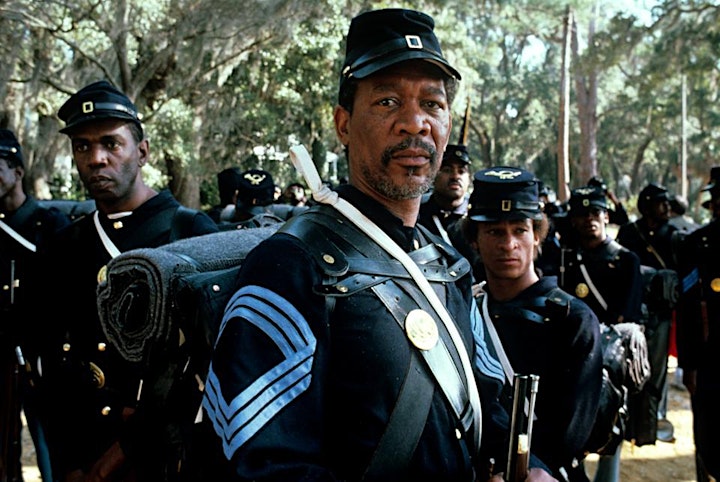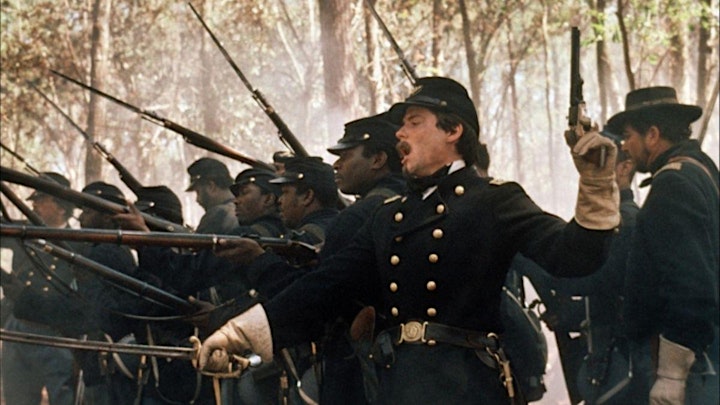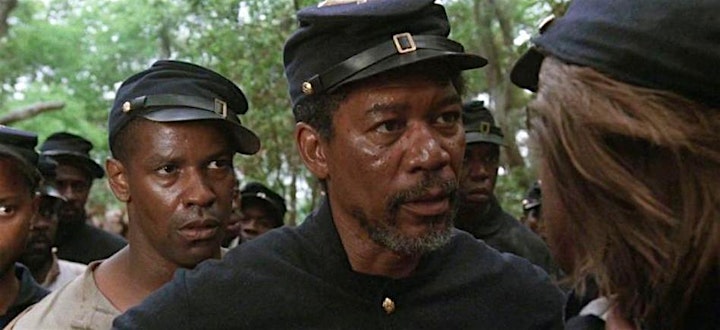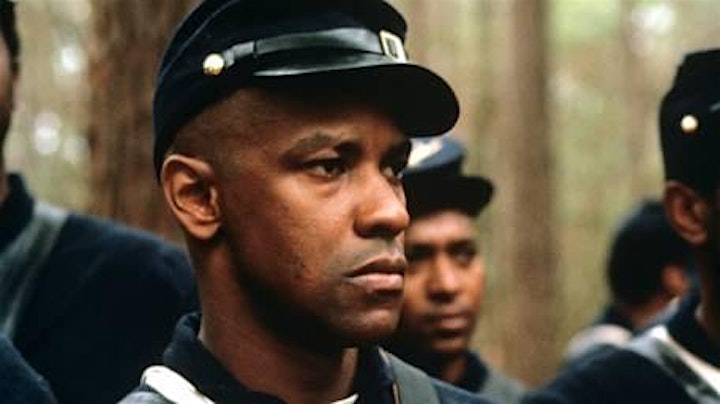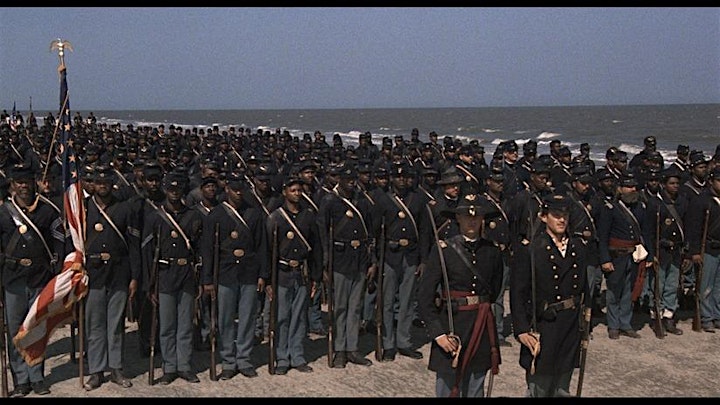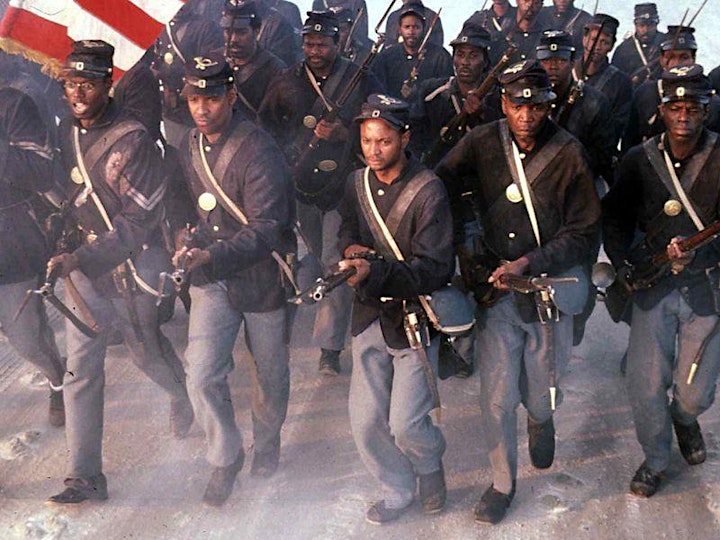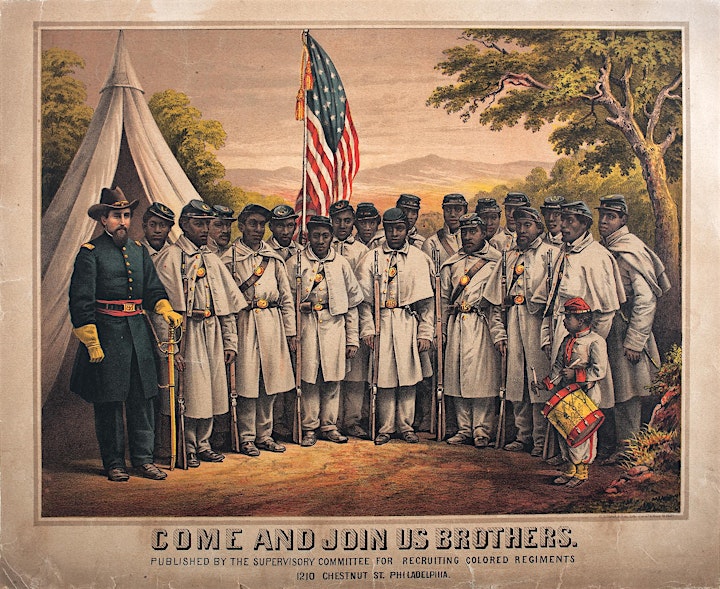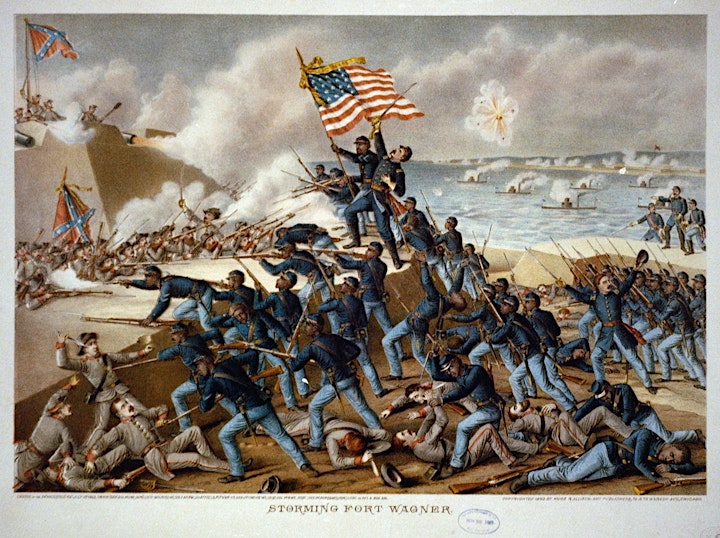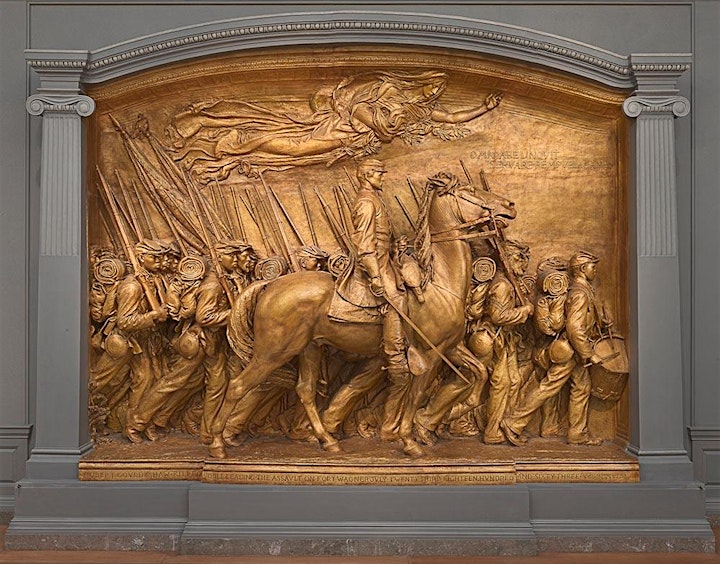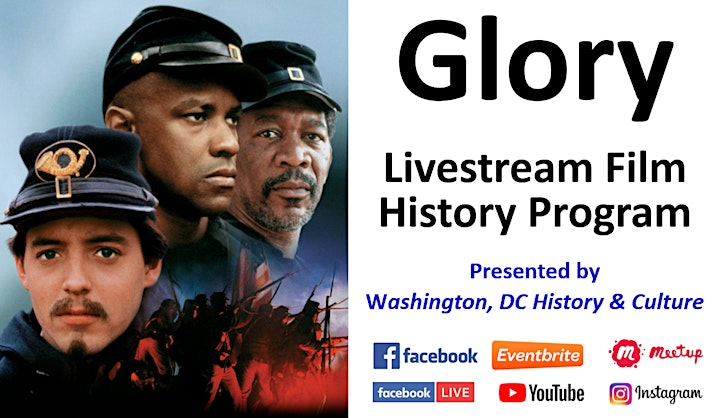 For Memorial Day join us for a special film screening and discussion of "Glory," starring Denzel Washington, Morgan Freeman and Mathew Broderick.
Our program will feature a discussion and analysis of "Glory," including a short overview of the of the Civil War and the United States Colored Troops for historical context, followed by a full screening of the one-hundred and twenty-two minute film.
Glory is a 1989 American historical war drama film directed by Edward Zwick about the 54th Massachusetts Infantry Regiment, the Union Army's first African-American regiment in the American Civil War. It stars Matthew Broderick as Colonel Robert Gould Shaw, the regiment's commanding officer, and Denzel Washington, Cary Elwes, and Morgan Freeman as fictional members of the 54th. The screenplay by Kevin Jarre was based on the books Lay This Laurel (1973) by Lincoln Kirstein and One Gallant Rush (1965) by Peter Burchard, and the personal letters of Shaw. The film depicts the soldiers of the 54th from the formation of their regiment to their heroic actions at the Second Battle of Fort Wagner on July 18, 1863.
Glory was co-produced by TriStar Pictures and Freddie Fields Productions, and distributed by Tri-Star Pictures in the United States. It premiered in limited release in the United States on December 14, 1989, and in wide release on February 16, 1990, making $27 million worldwide on an $18 million budget. The soundtrack, composed by James Horner and performed in part by Boys Choir of Harlem, was released on January 23, 1990. The home video was distributed by Sony Pictures Home Entertainment. On June 2, 2009, a widescreen Blu-ray version, featuring the director's commentary and deleted scenes, was released.
The film was nominated for five Academy Awards and won three, including Best Supporting Actor for Washington. It won many other awards from, among others, the British Academy of Film and Television Arts, the Golden Globe Awards, the Kansas City Film Critics Circle, the Political Film Society, and the NAACP Image Awards.
The United States Colored Troops (USCT) were regiments in the United States Army composed primarily of African-American (colored) soldiers, although members of other minority groups also served within the units. They were first recruited during the American Civil War, and by the end of the war in 1865, the 175 USCT regiments constituted about one-tenth of the manpower of the Union Army. About 20% of USCT soldiers died, a rate about 35% higher than that of white Union troops. Despite heavy casualties, many fought with distinction, 16 USCT soldiers receiving the Medal of Honor[1] and numerous others receiving other honors.
__________________________
Your host for this program is Robert Kelleman, the founder/director of the non-profit community organization Washington, DC History & Culture.
Donations Support Our Non-Profit Community Programs - Thank You!
PayPal: DCHistoryAndCulture@gmail.com
Venmo: @DCHistoryAndCulture
__________________________
Zoom Connection:
This educational and entertaining program is open to all regardless of age, geographic location, etc. and since it is an online/virtual event via Zoom you can connect from anywhere in the world.
Zoom events have a limit on the number of people that can participate and therefore the event may "sell-out" once a certain number of registrations has been reached.
Zoom Connection Link Will Be Emailed:
Login info will emailed several times beginning 24 hours prior to the event.
If you haven't received the Zoom connection 8 hours before the event please contact us.
Zoom Connection Suggestions:
Connecting a few minutes early is strongly recommended.
To join the event simply click the Zoom link and follow the instructions.
If clicking the link doesn't work try copying and pasting it instead.
Password not required.
Zoom may work better in some browsers/devices than others - if one doesn't work try another.
When all else fails please read and follow the directions. : )
Didn't Receive the Zoom Connection Info?
Check your spam folder, make sure you didn't sign-up with your other email address (personal vs. work, etc.), and also review the email settings on your Eventbrite account (you may have turned off our notifications)- link below:
https://www.eventbrite.com/account-settings/email-preferences
Additional Eventbrite Troubleshooting Link:
https://www.eventbrite.com/support/articles/en_US/Troubleshooting/did-my-email-send-invitations-order-confirmations-reminders?lg=en_US
_________________________
This program is presented by the non-profit community organization Washington, DC History & Culture:
"bringing people together to experience the history and culture of Washington, DC - and the world!"
For more entertaining and educational programs visit us at:
https://www.Facebook.com/DCHistoryAndCulture
https://DCHistoryAndCulture.Eventbrite.com
http://www.youtube.com/c/WashingtonDCHistoryCulture
https://www.Meetup.com/DCHistoryAndCulture
https://www.instagram.com/dchistoryandculture/
We look forward to seeing you - thanks!
Robert Kelleman
rkelleman@yahoo.com
202-821-6325 (text only)
History & Culture Travels / Washington, DC History & Culture