What is the true gift of Christmas? Come celebrate with us for time of soulful Music, Christmas presentations and Exciting Raffle!
About this event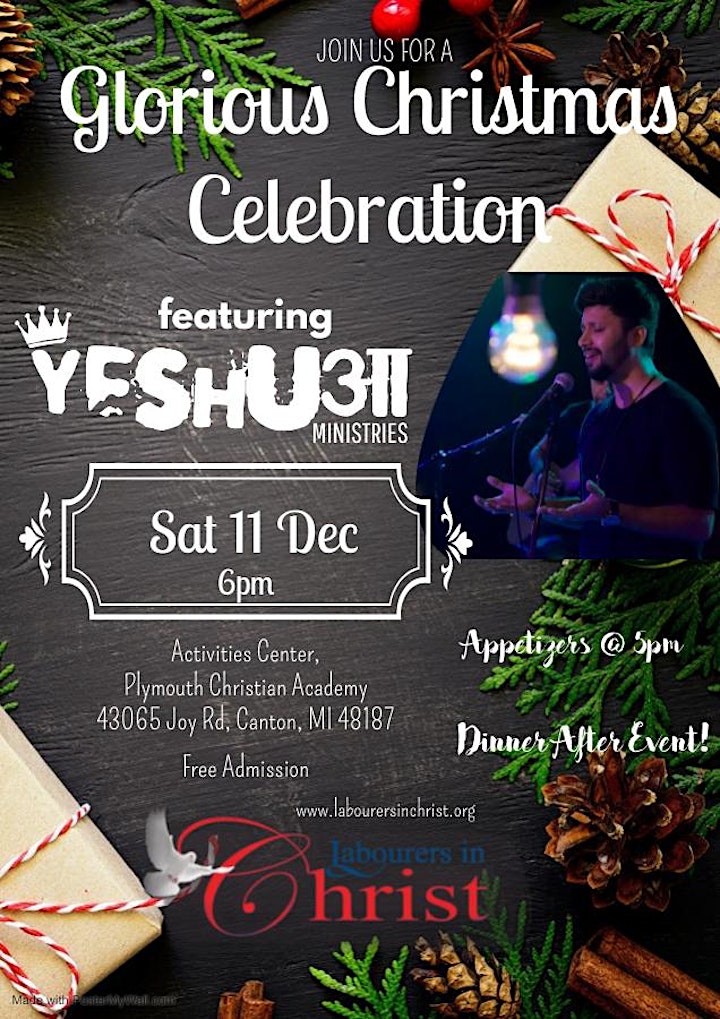 Dear Friend,
We are very glad to invite you, your family and friends, to the Glorious Christmas Celebration (GCC) on 11th Dec 2021 to join with us to celebrate the birth of Jesus Christ.
We are excited to let you know that GCC 2021 will feature special music by Cameron Mendes and the Yeshua Band!
Join us for a delicous Dinner after the event!
Dont forget to RSVP/Register to take part in the online raffle to win some exciting gifts! And invite your friends too!
A Family and Friends Event
Featuring Special Music by Cameron Mendes and the Yeshua Band