Description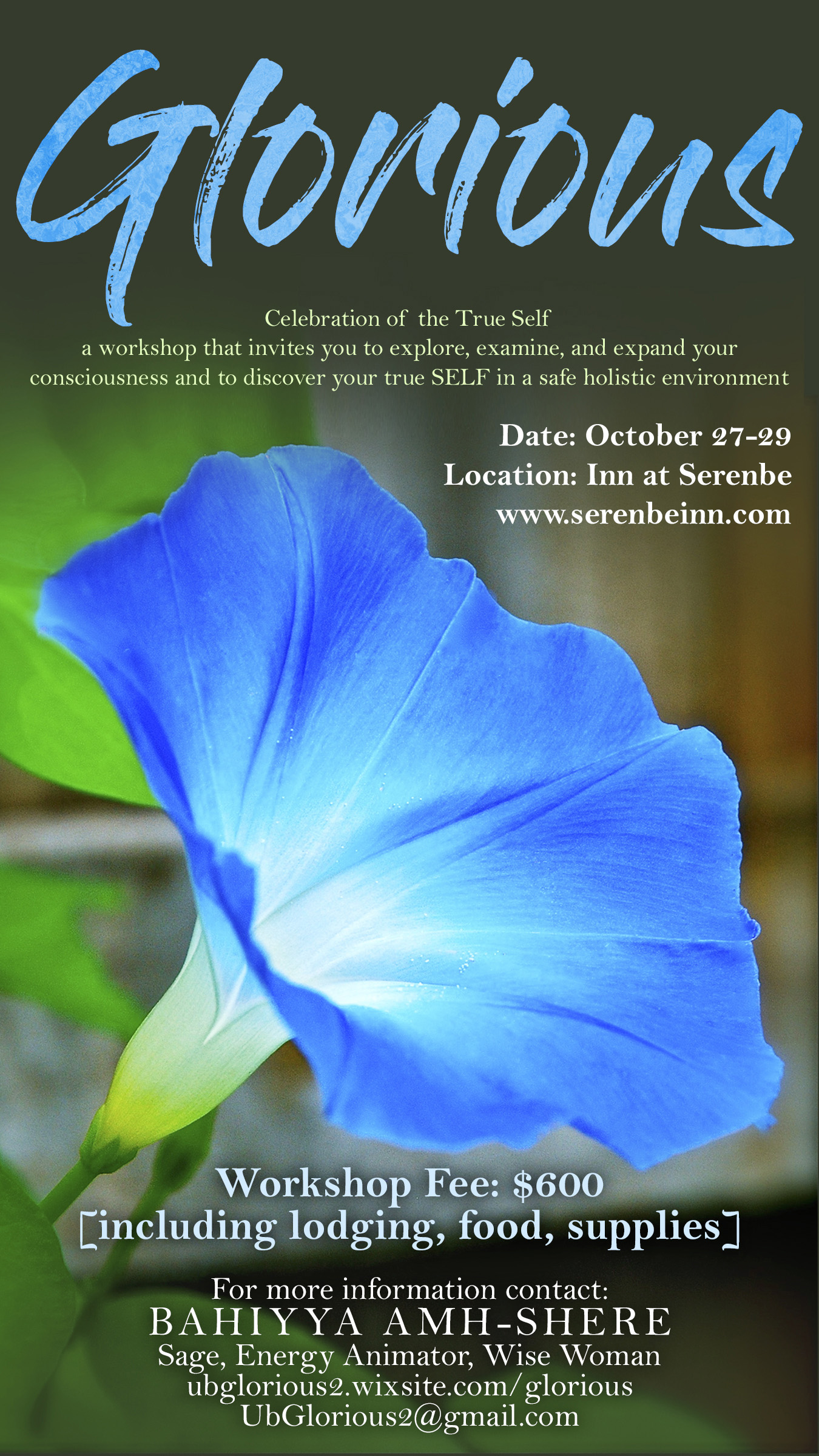 There are many ways to live this life, but why not do so GLOURIOUSLY?
Glorious is the active release of all things appearing to be limitations and the remembrance that you are the fully orbed incarnation of the Divine. In short, to live GLOURIOUSLY is living outside of the matrix of illusion and living the life that represents your True Self.
Our goal is to remind you, to engage you, in the awakening to your True Self, by your active engagement in the present. Our goal is to offer an opportunity to untangle the binds of negative ancestral patterns, releasing that which does not serve you, and to awaken you to the realization of that part of you which is Whole, Perfect, and Complete.
We offer the opportunity to strengthen the awareness of one's True Self, through participation in a variety of practical and holistic modalities offered during retreats and workshops.
We are inspired by the symbolism of the morning glory, which charges one to use spiritual vision, inspiration, guidance, and clarity to interact in the world with increased compassion and love for ourselves and for others.
For more information, visit: https://ubglorious2.wixsite.com/glorious
Date and Time
Location
Refund Policy