Gloria Baca to be inducted into the "2013 Class of Long Island's Top 25 Advocates for Latino Empowerment" presented by The Hispanic Network on May 7th, Westbury Manor and sponsored by Briarcliffe College!

Friday, May 31, 2013 from 6:00 PM to 8:00 PM (EDT)
Event Details
2nd Annual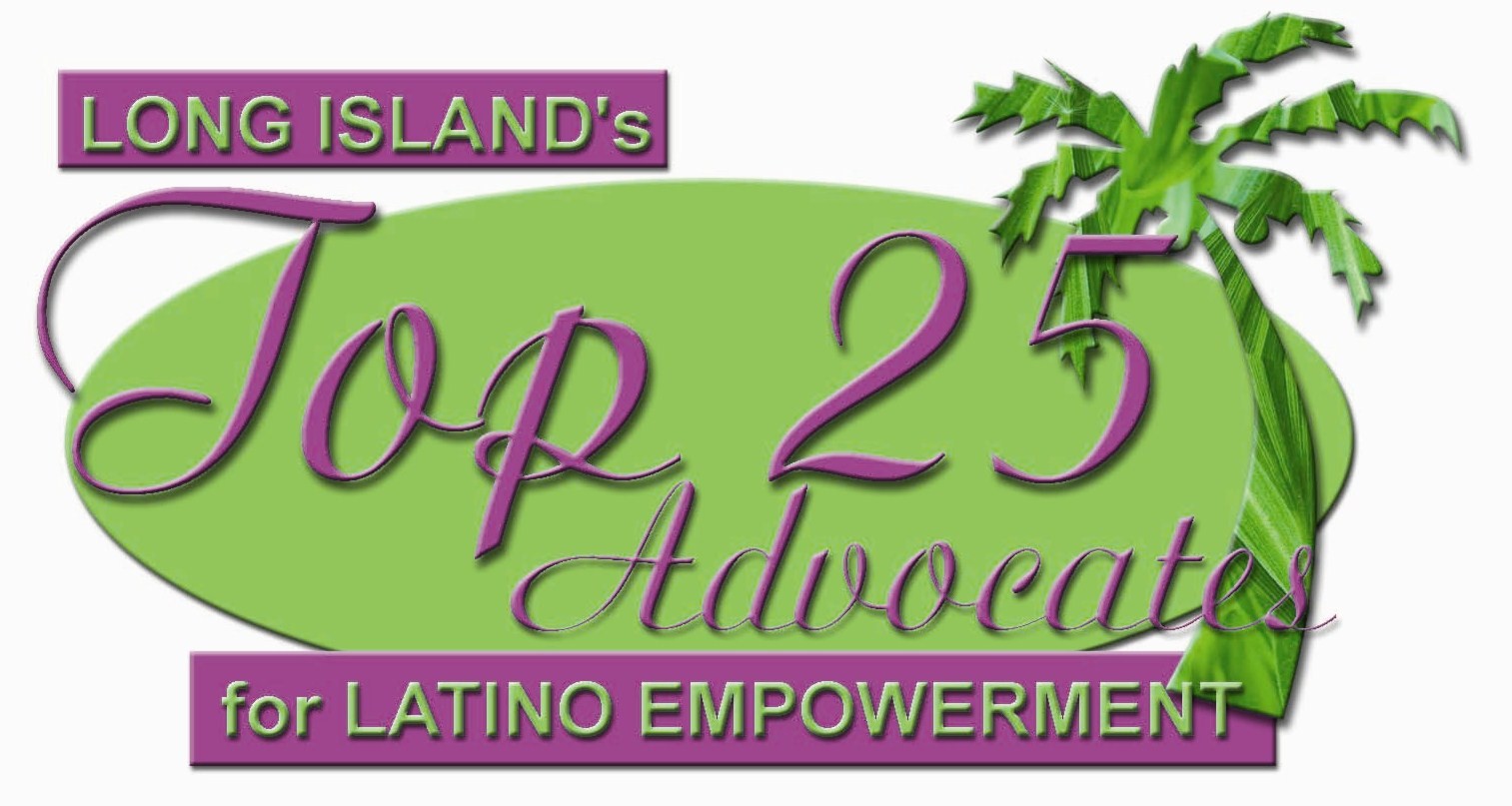 GLORIA BACA
to be inducted as a member of the
"2013 Class of Long Island's Top 25 Advocates for Latino Empowerment"
She will be honored by the The Hispanic Network LLC
in partnership with Legendary Events 
and its benefactor

 along with other deserving individuals on  
Tuesday, May 7th from 6-8pm 
Westbury Manor
1100 Jericho Turnpike in Westbury
To register or for more information, call Tracey Gittere at (516) 222-0550 or TGittere@LegendaryEvents.net
Presented by 

Sponsored by 

Below is a brief summary of Gloria's outstanding accomplishments:
For more than 20 years, Gloria Baca has been a recognized leader in the Hispanic community of Long Island. She has held many posts in the non-profit, corporate America and government fields, which has given her the institutional knowledge to be a trusted professional, colleague and friend.
Gloria started her career in broadcasting to then move to government in Long Island becoming the Chief of Staff for Legislator Ricardo Montano for the 9th Legislative District and Assistant Director for Nassau County Government's Coordinating Agency for Spanish-Americans. She held positions as Director of Home Ownership Services at the Community Development Corporation of Long Island and Director of Child and Family Health Plus Enrollment Programs at the Health and Welfare Council of Long Island.
Gloria has chaired Adelante of Suffolk County's Puerto Rican/Hispanic Day Parade and has participated in the organizing committees for Adelante's Hispanic Heritage Month Celebrations, the Traveling Hispanic Theater, the Girl Scouts of Nassau County, Inc. (Hispanic Latino Task Force Advisory Board Member), the Nassau County Commission of Human Rights' Martin Luther King Jr., Celebration Committee and Raices Latinoamericanas. Currently Gloria serves as lector and member of the Finance Committee for Saint Brigid's Church in Westbury; and has haired of the Boy Scouts of America, Theodore Roosevelt Council's Diversity and Leadership Luncheon for the past 5 years. 
Gloria is the current Manager of Affinity HealthPlan's Community Relations Department covering Long Island and parts of Queens. In her position, Gloria is in charge of a department that supports the Marketing department to ensure health coverage for families across Long Island and parts of Queens.
Her contributions to the Hispanic community of Long Island have awarded Gloria much recognition. In October 2004, she was chosen by the Suffolk County Courts, 10th Judicial System to receive an honor at their Hispanic Heritage Month celebrations.  She has also been recognized by the National Association of Puerto Rican/Hispanic Social Workers, Adelante of Suffolk County, Inc., The Paul Anthony Lopez Memorial Scholarship Fund, Congressman Steve Israel, Legislator Ricardo Montano, Hempstead's Mayor Wayne Hall, Sr., the Long Island Somos El Futuro Conference (Housing Advocate of the Year); the Long Island Hispanic Chamber of Commerce, among many others.
Ms. Baca resides in Hicksville and is the proud single mother of eleven-year-old Isabella Victoria Escorza.
The "2013 TOP 25 ADVOCATES FOR LATINO EMPOWERMENT" AWARDS RECEPTION takes place on Tuesday, May 7, 2013, 6pm to 8pm, at the Westbury Manor. To register or for more information, call Tracey Gittere at (516) 222-0550 or TGittere@LegendaryEvents.net; or Maria Morales-Prieto at (516)319-9576.
A portion of the proceeds support the Hemsptead Hispanic Civic Association's important programs and services! 
When & Where

Westbury Manor
1100 Jericho Turnpike
Westbury, NY 11590


Friday, May 31, 2013 from 6:00 PM to 8:00 PM (EDT)
Add to my calendar
Organizer
Long Island's Champions for Familes benefits RotaCare!
RotaCare: Free Health Care for People in Need
Founded in 1992 by members of the Mineola‐Garden City Rotary Club, RotaCare was created to serve the needs of the uninsured on Long Island. It began when a group of concerned volunteers met at the Mary Brennan Interfaith Nutrition Network in Hempstead. Many of these volunteers recognized that in addition to food, the medical needs of their clients were not met adequately by the healthcare system. Through the collaborative efforts of the Rotary Club, local healthcare professionals, area residents, and Mercy Hospital, a "MASH" team was formed to operate weekly at the soup kitchen. RotaCare was born. Since its inception, RotaCare has remained a Rotary District project and supported by concerned companies, organizations and individuals to sustain its good works and benefits to the community by providing free health care to people in need. In 2007, RotaCare expanded its scope again, and moved to larger quarters at the A. Holly Patterson Extended Family Care Facility in Uniondale.
RotaCare is a 501(c)(3) non-profit registered with the State of New York.
Federal Tax ID 11-3135331
RotaCare Contact Information
Located on the grounds of the 
A. Holly Patterson Extended Care Facility
875 Jerusalem Avenue
Uniondale, NY 11556
(516) 539-9834
www.rotacareny.org
Gloria Baca to be inducted into the "2013 Class of Long Island's Top 25 Advocates for Latino Empowerment" presented by The Hispanic Network on May 7th, Westbury Manor and sponsored by Briarcliffe College!