Description
COME OUT TO THE GLOBIES VIEWING PARTY!
Lansdowne Pub | October 6 | Doors 6PM
Featuring a live performance by Tigerman Woah!

Join RadioBDC and Budweiser at Lansdowne Pub to watch a live broadcast of The Globies, a first-of-its-kind sports awards celebration honoring the best of the New England sports scene, on and off the field.
Arrive early for a chance to meet the night's honorees, win tickets to the globies, and get a picture with the Budweiser MVP award winners.
21+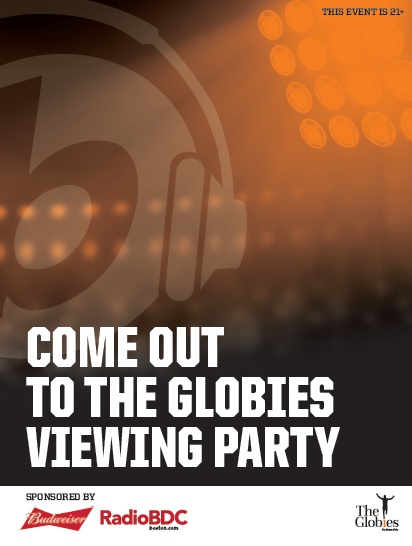 *By registering for this event you will be automatically subscribed to Boston.com and Budweiser relevant e-newsletters. You may unsubscribe at any time.