Description
GLOBEDOCS & Fox Searchlight Pictures invites you to a special screening of STEP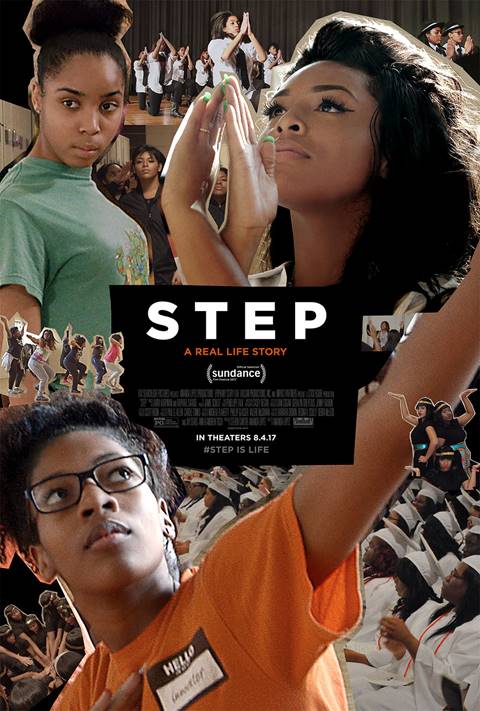 DATE: Wednesday, July 12, 2017

TIME: Registration opens up at 7:00pm | Screening begins at 7:30pm
LOCATION: Coolidge Corner Theatre | 290 Harvard St. | Brookline, MA
STEP is the true-life story of a girls' high-school step dance team against the background of the heart of Baltimore. These young women learn to laugh, love and thrive - on and off the stage – even when the world seems to work against them. Empowered by their teachers, teammates, counselors, coaches and families, they chase their ultimate dreams: to win a step championship and to be accepted into college. This all female school is reshaping the futures of its students' lives by making it their goal to have every member of their senior class accepted to and graduate from college, many of whom will be the first in their family to do so. Deeply insightful and emotionally inspiring, STEP embodies the true meaning of sisterhood through a story of courageous young women worth cheering for.
The screening will be immediately followed by a Q+A with
Amanda Lipitz – Director/Producer
Geri McIntyre – Coach
Paula Dofat – Director of College Counseling for the Baltimore Leadership School for Young Women
Moderated by The Boston Globe Arts Editor, Rebecca Ostriker.
STEP Opens in Select Theaters August 11
#STEPISLIFE @stepthemovie StepMovie.com
Want to support the future of documentary filmmaking in Boston? Please consider making a voluntary donation to the Boston Globe Documentary Film Fund. This fund, a part of the Boston Globe Foundation, a nonprofit 501(c)(3), will be used to give an annual award to a documentary filmmaker to continue producing high-quality work that engages and enlightens the public.
Suggested levels:
$0 - I just want to see a good movie
$5 - I'm a starving artist myself but want to contribute something
$10 - Lights, camera, action!
$20 - I want to help build the future of documentary filmmaking in Boston
SPACE IS LIMITED. YOU CAN REGISTER 2 PEOPLE FOR THIS EVENT.
Registrations will be accepted in the order they are received and based on availability.
Seating will be first come first served and is not guarenteed.
By providing us with your email address as part of your registration, you will also be added to our Events and Weekender newsletter lists. You may opt out of these lists at any time by clicking the unsubscribe links provided in the newsletters. View our
privacy policy
.
PRESENTED BY