Description
GLOBEDOCS invites you to a special screening of Sighted Eyes | Feeling Heart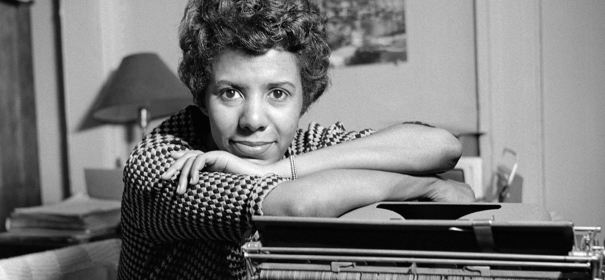 DATE: Tuesday, February 13

TIME: Registration opens up at 6:00pm | Screening begins at 6:30pm
LOCATION: Kendall Square Cinema | 355 Binney Street | Cambridge, MA
Sighted Eyes/Feeling Heart is the first-ever feature documentary about Lorraine Hansberry, the visionary playwright who authored the groundbreaking A Raisin in the Sun. The film reveals Hansberry's prescient works tackling race, human rights, women's equality and sexuality that anticipated social and political movements on the horizon.
Following the film, there will be a Q&A with Director Tracy Heather Strain, Kimberly McLarin writer and associate professor at Emerson College, and Alexandria King actress and the documentary's on-screen Lorraine Hansberry. This conversation will be moderated by Boston Globe's Renee Graham.
Want to support the future of documentary filmmaking in Boston? Please consider making a voluntary donation to the Boston Globe Documentary Film Fund. This fund, a part of the Boston Globe Foundation, a nonprofit 501(c)(3), will be used to give an annual award to a documentary filmmaker to continue producing high-quality work that engages and enlightens the public.
Suggested levels:
$0 - I just want to see a good movie
$5 - I'm a starving artist myself but want to contribute something
$10 - Lights, camera, action!
$20 - I want to help build the future of documentary filmmaking in Boston
SPACE IS LIMITED. YOU CAN REGISTER 2 PEOPLE FOR THIS EVENT.
Registrations will be accepted in the order they are received and based on availability.
Seating will be first come first served and is not guarenteed.
By providing us with your email address as part of your registration, you will also be added to our Events and Weekender newsletter lists. You may opt out of these lists at any time by clicking the unsubscribe links provided in the newsletters. View our
privacy policy
.
PRESENTED BY