Description
GLOBEDOCS invites you to a special screening of CITY OF GHOSTS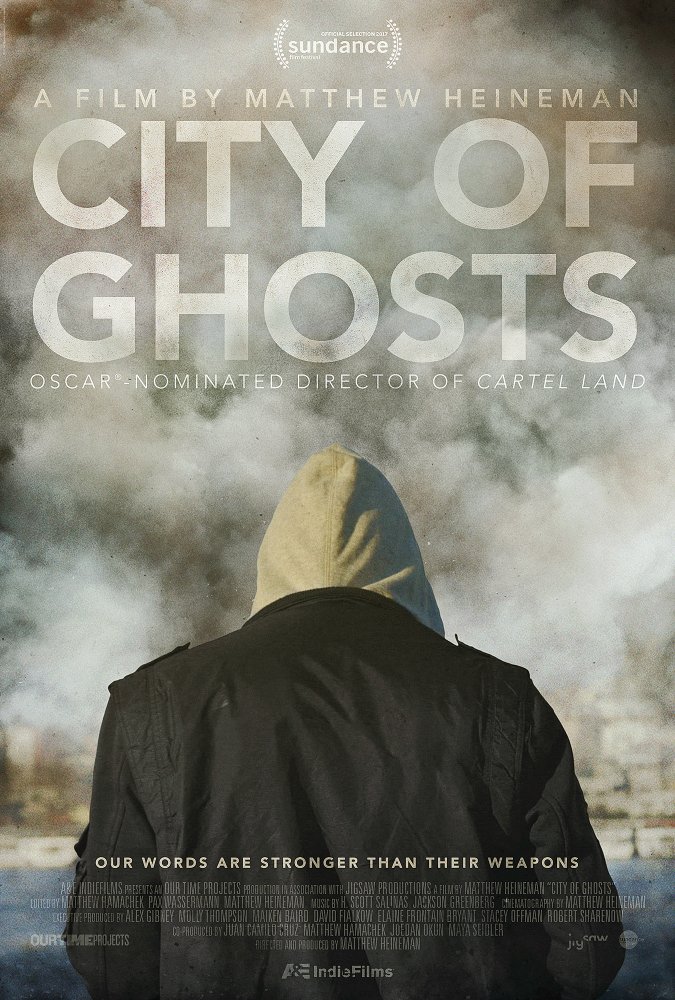 DATE: Monday, June 26, 2017

TIME: Registration opens up at 6:30pm | Screening begins at 7:00pm
LOCATION: Somerville Theatre | 55 Davis Square | Somerville, MA
Directed, produced, and filmed by Academy Award–nominated and Emmy winning filmmaker MatthewHeineman (Cartel Land, 2015 Sundance Film Festival Directing Award), City of Ghosts is a singularly powerfulcinematic experience that is sure to shake audiences to their core as it elevates the canon one of the most talented documentary filmmakers working today. Captivating in its immediacy, City of Ghosts follows the journey of "Raqqa is Being Slaughtered Silently" – a handful of anonymous activists who banded togetherafter their homeland was taken over by ISIS in 2014.
With astonishing, deeply personal access, this is the story of a brave group of citizen journalists as they face the realities of life undercover, on the run, and in exile, risking their lives to stand up against one of thegreatest evils in the world today. Co-presented with Amazon Studios.
Want to support the future of documentary filmmaking in Boston? Please consider making a voluntary donation to the Boston Globe Documentary Film Fund. This fund, a part of the Boston Globe Foundation, a nonprofit 501(c)(3), will be used to give an annual award to a documentary filmmaker to continue producing high-quality work that engages and enlightens the public.
Suggested levels:
$0 - I just want to see a good movie
$5 - I'm a starving artist myself but want to contribute something
$10 - Lights, camera, action!
$20 - I want to help build the future of documentary filmmaking in Boston
SPACE IS LIMITED. YOU CAN REGISTER 2 PEOPLE FOR THIS EVENT.
Registrations will be accepted in the order they are received and based on availability.
Seating will be first come first served and is not guarenteed.
*By registering for this event you will be automatically subscribed to GlobeDocs relevant e-newsletters. You may unsubscribe at any time.
PRESENTED BY