Description
Globe Talks: The Impact of Head Injuries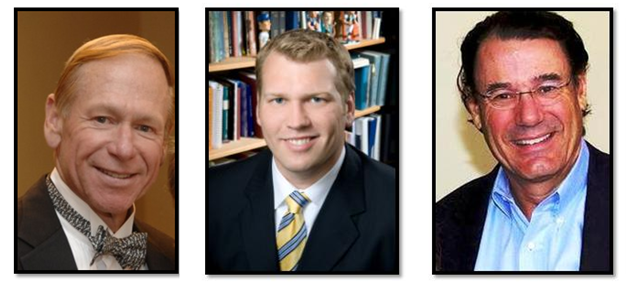 Join Chris Nowinski, director of the Sports Legacy Institute, Dr. Robert Cantu, Clinical Professor Department of Neurosurgery and Co-Director Center for the Study of Traumatic Encephalopathy at Boston University School of Medicine and former New England Patriots player Tim Fox in a discussion on the impact of head injuries and brain trauma in sports. The discussion will be led by Gideon Gil, health and science editor at The Boston Globe
DATE: Wednesday, June 19th, 2013
TIME: 6pm - 7:30pm (You can make it home in time for the Bruins game!)
LOCATION: The Boston Globe | 135 Morrissey Blvd. | Boston, MA
Chris Nowinski
Christopher Nowinski is the co-founder and executive director of the Sports Legacy Institute (SLI), a non-profit organization dedicated to solving the sports concussion crisis, and co-director of the Center for the Study of Traumatic Encephalopathy at the Boston University School of Medicine, where he is also a PhD candidate in Behavioral Neuroscience. Nowinski also serves on the NFL Players Association Mackey-White TBI Research Committee and the Ivy League Concussion Committee.
A former Harvard football player and WWE professional wrestler, Nowinski was forced to retire from a series of concussions in 2003. His challenging recovery from post-concussion syndrome led him to write the critically-acclaimed book Head Gamesin an effort to educate parents, coaches, and children about this previously hidden public health issue. The book later inspired an award-winning documentary of the same name in 2012.
Tim Fox
Tim Fox is a former American Football safety who played for the New England Patriots, San Diego Chargers and the Los Angeles Rams from 1976 to 1986.
•Former Board Member for New England Region – Junior Achievement
•Former President, Current Board Member of The Friends of Wrentham, fund raising organization which has raised over $4 million since 1981 for the mentally retarded residents of the Wrentham Development Center - Wrentham, Massachusetts
•Currently employed with RR Donnelley Financial as New England Director of Sales
•Patriots Analyst for Channel 7, Sports Final, Channel 5, Patriots All Access, and NESN, Sports Plus
• Patriots Radio Pre and Post Game Analyst on WBZ, WBCN – 1990 - 2002
Registrations will be accepted in the order they are received and based on availability.