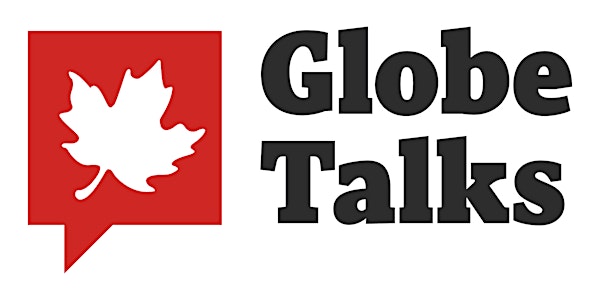 Globe Talks - NAFTA in Play
When and where
Date and time
Wednesday, June 7, 2017 · 7:15 - 9am EDT
Location
The Globe and Mail Centre 351 King Street East 17th Floor Toronto, ON M5A 1L1 Canada
Refund Policy
Contact the organizer to request a refund.
Description
---
For more than 20 years, the North American free-trade agreement has tied the continent's economy together. U.S. President Donald Trump promises he'll change it dramatically – and making moves that show how he wants to do it. Rewriting NAFTA could affect huge swaths of Canada's economy and labour market. How can Canada come out on top in negotiations? Join The Globe's National Business Correspondent Barrie McKenna as he discusses NAFTA with a panel of experts. Featuring speakers: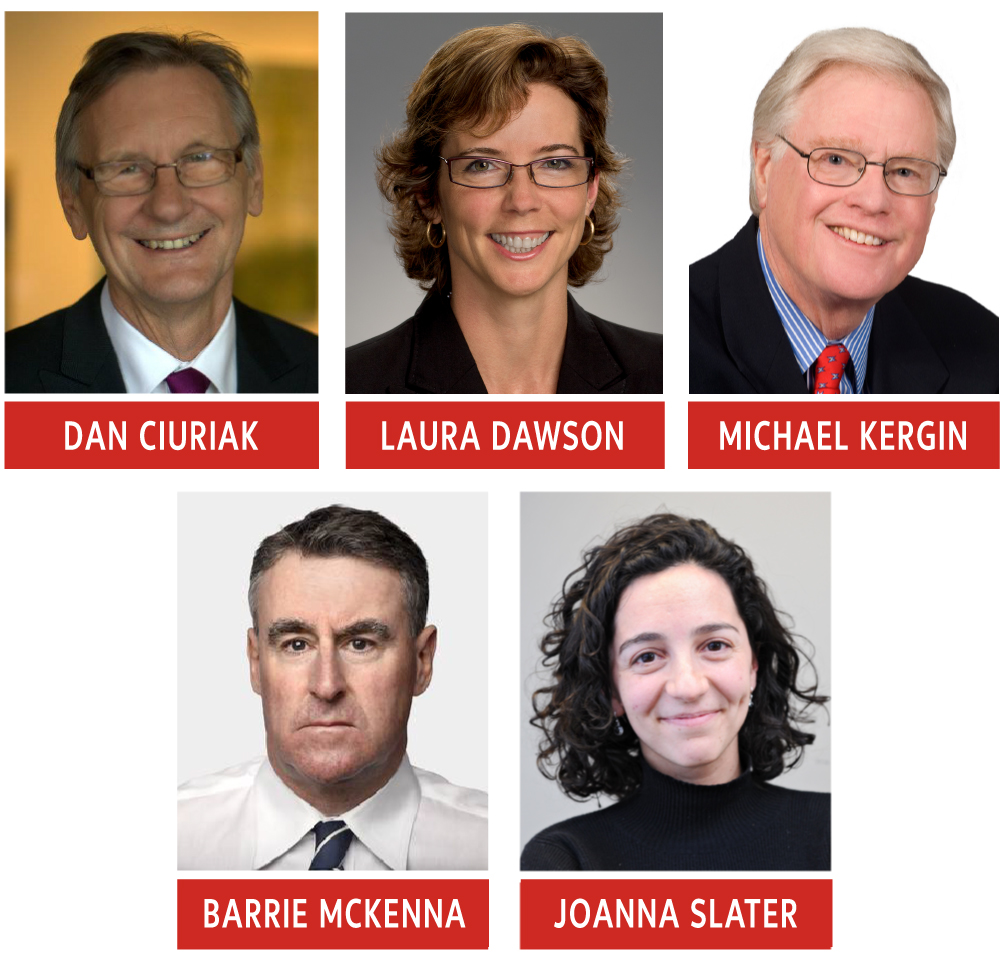 SPEAKER BIOS

---
Dan Ciuriak
Director and Principal, Ciuriak Consulting Inc. and former Deputy Chief Economist at the Department of Foreign Affairs and International Trade

Dan Ciuriak is Director and Principal, Ciuriak Consulting Inc. (Ottawa), Fellow-in-Residence with the C.D. Howe Institute (Toronto), Senior Fellow with the Centre for International Governance Innovation (Waterloo), and Associate with BKP Development Research & Consulting GmbH (Munich). His research centres on quantifying modern comprehensive economic partnership agreements, including their impact on economic dynamism and innovation. Recently, he participated in the industrial policy expert group in the E-15 initiative sponsored by the International Centre for Sustainable Development and the World Economic Forum developing recommendations for the upcoming WTO Ministerial Conference; was co-winner of the McKinsey Global Institute essay contest, "Opportunity for Europe", a crowd-sourced initiative to identify ways to revitalize European growth; and is currently a contributing author to the MegaReg initiative, "Contested Megaregulation: The Trans-Pacific Partnership (TPP)", sponsored by the Global Institute for Advanced Study at NY University Law School, the United Nations University, and Japan's National Graduate Institute for Policy Studies (GRIPS). He has published a number of commentaries on the implications of potential US trade policies such as a border adjustment tax and the likely scope of a NAFTA renegotiation. Previously, he was Deputy Chief Economist at the Department of Foreign Affairs and International Trade (DFAIT, now Global Affairs Canada).


---
Laura Dawson
Director of the Wilson Center's Canada Institute

Laura Dawson is Director of the Wilson Center's Canada Institute. Named one of Canada's Top 100 foreign policy influencers by the Hill Times, Dawson is a speaker, writer, and thought leader on Canada-U.S., NAFTA, TPP, and international trade issues. Previously, she served as senior advisor on economic affairs at the United States Embassy in Ottawa and taught international trade and Canada-U.S. relations at Carleton University. Dawson continues to serve as an advisor at Dawson Strategic, which provides advice to business on cross-border trade, market access and regulatory issues. She is a Fellow at the MacDonald Laurier Institute, and the Canadian Global Affairs Institute. Dawson holds a PhD in political science.


---
Michael Kergin
International Affairs Strategic Advisor at Bennett Jones and former Canadian Ambassador to the U.S.
Michael Kergin provides strategic advice to clients on international affairs, particularly Canada-US relations. He has over forty years of experience in the Federal Government of Canada.

Michael is a former Canadian Ambassador to the United States (2000-2005) and to the Republic of Cuba (1986-1989). He was the foreign and defence policy advisor to Prime Minister Chretien, the equivalent of the National Security Advisor in the United States. His overseas assignments included three postings to the Canadian Embassy in Washington, to the Canadian Permanent Mission to the United Nations in New York, and to Canadian Embassies in Cameroon and Chile.

After leaving government service, Michael founded the consulting firm Intermestic Consulting Inc. He was appointed as a Special Advisor to the Premier of Ontario for Border Management, with particular responsibility for developing a policy on the Windsor-Detroit bridge. Subsequently, he acted as the negotiator for Ontario in the Canada-US softwood lumber dispute. He also served as the Canadian Commissioner on the Honduran Truth and Reconciliation Commission.

Michael participates in public policy panels on international affairs and on the future of North America relations. He is a regular commentator in the media.


---
Joanna Slater
The Globe and Mail's U.S. Correspondent

Joanna Slater is an award-winning foreign correspondent for The Globe based in the United States, where her focus is business and economic news and New York City.

Her career includes reporting assignments in the U.S., Europe and Asia. In 2015, she was posted in Berlin, Germany, where she covered Europe's refugee crisis. From New York, she has reported on major financial, economic and political news. She covered the 2012 presidential elections, the shootings in Newtown, Conn., the Boston marathon bombing and the protests in Ferguson, Missouri.

Prior to joining The Globe in 2010, she worked for The Wall Street Journal, where her assignments included reporting on the financial crisis out of New York and covering South Asian business and politics from Mumbai.

She spent seven years in Asia, based first in Hong Kong and then in India, where she wrote about a wide range of topics, from the massacre of the royal family in Nepal to the Kashmir dispute to discrimination against HIV-positive children. She has reported stories from 14 countries.

Ms. Slater was named the 2015 Journalist of the Year at the National Newspaper Awards for her coverage of the refugee crisis, which won in the international category as well. Her work has also been nominated three times for her contributions to special projects and breaking news coverage.

Earlier in her career, she won the Young Journalist Award from the Society of Publishers in Asia. Joanna grew up in Toronto, attended Smith College and completed two master's degrees from Columbia University in International Affairs and Journalism.

---
Barrie McKenna
The Globe and Mail's National Business Correspondent to moderate

Barrie McKenna is correspondent and columnist in The Globe and Mail's Ottawa bureau. From 1997 until 2010, he covered Washington from The Globe's bureau in the U.S. capital. During his U.S. posting, he traveled widely, filing stories from more than 30 states. Mr. McKenna has also been a frequent visitor to Japan and South Korea on reporting assignments. A native Montrealer, he has degrees from McGill University (history) and Carleton University (journalism). He is also a five-time finalist for Canada's National Newspaper Awards.

EVENT DETAILS


---

Date: June 7, 2017
Time: 7:15am - 9:00am
Location: The Globe and Mail Centre,
351 King Street East (17th Floor)
Tickets: $99.00 (plus applicable taxes + fees) for Globe and Mail Subscribers
Includes Breakfast (7:15am - 7:45am), Panel Discussion and Audience Q&A (7:45am - 9:00am)


---
* Refund Policy: Please be advised that all ticket purchases are non-refundable.