Description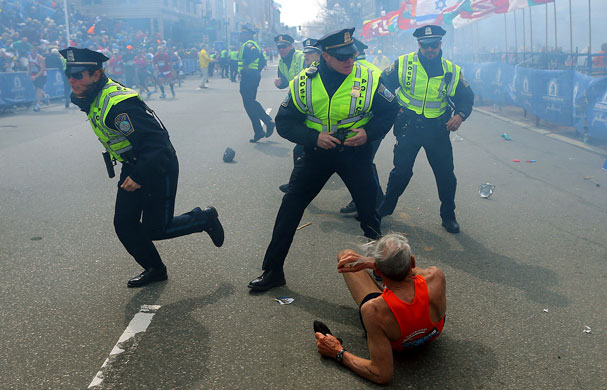 For Boston and The Globe, the Marathon bombings was a story like no other. Come hear from the people who covered the horror from the first explosion through the heroic rescue efforts of first responders and others at the finish line to the hunt that shut down our community and now the aftermath of a story that has touched us all. Steve Silva was shooting video at the finish line when the first bomb went off. Local news editor Jennifer Peter ran much of the Globe's coverage. Kevin Cullen wrote some of the most moving, passionate columns. Adrienne Lavidor-Berman was responsible for social media. Moderator Caleb Solomon oversaw digital coverage.
Wednesday, May 22, 2013 / Boston Globe, 135 Morrissey Blvd, Boston
Schedule:
5:45 PM Registration opens
6:00 PM Event begins
8:00 PM Event concludes
SPACE IS LIMITED. YOU CAN REGISTER 4 PEOPLE FOR THIS EVENT.
Registrations will be accepted in the order they are received and based on availability.