Event Information
Location
The Offices of Goodwin Procter (New York Times Building)
620 8th Ave
New York, NY 10018
Description
Globalization: A CFOs Guide
Wednesday, November 20, 2013, 8:30 - 11:00 a.m. ET
The offices of Goodwin Procter, New York Times Building, NYC
Presented by The CFO RoundTable NYC
In an age where competition and market share are no longer confined to just one country, many U.S. companies are eyeing globalization as the key to profitable growth. Yet while the promise of benefits, including more customers, a larger talent pool, enhanced production and larger market share, are tempting, the questions on how to get started are endless.
Join The CFO RoundTable NYC as we present "Globalization: A CFOs Guide," on Wednesday, November 20, 2013, where our panel of global CFOs will discuss why they chose to 'go global,' the entry points they used to establish operations in new countries, and the lessons they learned along the way.
You will learn (learning objectives):
The various pathways available to enter new markets and countries, including acquisitions, partnerships, new operations establishments, and more

Best practices to prepare your operations for global readiness, including finance and technology systems, human capital, production and more.

The tax and legal implications of global growth

The lessons learned in entering new markets, including its effects on domestic operations, shareholder value, and considerations for future global expansion.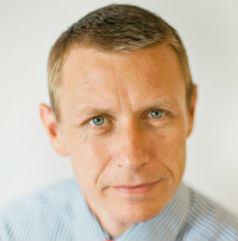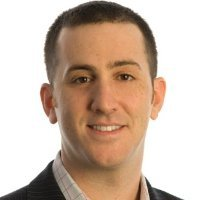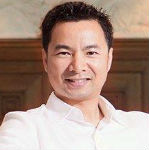 Stuart Buglass,
Director, Human
Capital Consulting,
Nair & Company
Sandra Clarke,
Vice President,
Finance and CFO,
Daiichi Sankyo, Inc.
Michael Cohen,
CFO,
Birchbox
Ram Menon,
Partner,
Transactions
and Restructuring
Services
KPMG
Richard Pham,
CFO, 1stdibs
Registration:
To register, simply fill out the form above and click 'Register' when complete. CFO RoundTable NYC members may attend this program for free. CFO RoundTable Boston and Controllers RoundTable Boston members may attend this program at a reduced cost.
Non-member senior financial executives, including CFOs, Vice Presidents of Finance, Controllers, Directors of Finance, etc. are welcome to attend this program at a per-event fee of $60.
Please note that The CFO RoundTable NYC does not allow service providers to attend its programs. All registrations will be reviewed, and The CFO RoundTable NYC reserves the right to cancel any registration from a service provider who is not a senior financial executive.

More Information:
For more information on this program or The CFO RoundTable NYC, please contact Debbie Lindner, Marketing Director, NYC Chapters, at debbie@thecforoundtable.com.
Speaker Bios:
Stuart Buglass, Director, Human Capital Consulting, Nair & Co.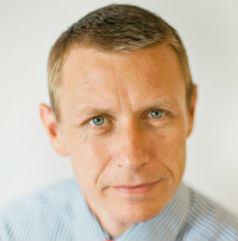 Stuart leads Nair & Co.'s international HR service that handles employment law, compensation & benefits, stock options, expatriate tax, and immigration related issues for the 60+ countries where current clients have foreign offices. Stuart successfully operated as a client services director (international contract CFO) for several years before returning to International HR Service, which he previously developed into a full scale unit.
Stuart's structured approach and exposure to the full gamut of Nair & Co.'s services has helped him gain a unique blend of HR, legal, accounting and tax expertise. With his strong knowledge base and experience in client management and service delivery, Stuart is driving the strategic expansion of the International HR.
Stuart attained his LLB at Leicester University followed by the LPC at the College of Law, York. Prior Nair & Co., he worked with Lloyds-TSB bank on their fast track management scheme, undertaking assignments in legal, marketing, and finance. He later went on to specialize in HR, attaining the CIPD qualification and worked in a leadership role.

Sandra Clarke, Vice President of Finance and CFO, Daiichi Sankyo, Inc.


Sandra Clarke is the Vice President of Finance and CFO of Daiichi Sankyo, Inc., a global pharmaceutical company engaged in the research and development, manufacturing, and sale and marketing of innovative and generic drugs, vaccines, and over-the counter medicines. Prior to Daiichi Sankyo, Sandra was the CFO and Vice President of Finance for North America Sales & Services, a $4B+ division of Philips Healthcare and Royal Philips Electronics. In her five years with Philips Healthcare, Sandra has held Head of Finance positions with various divisions, including Clinical Care Systems and Emerging Market Monitoring.
Sandra has more than 15 years of experience in financial operations, including 11 years with Siemens Water Technologies, a water and wastewater filtration and purification company and division of Siemens AG. While there, she held a series of positions of increasing responsibility, culminating in the role of Vice President of Finance and Controller, Services and Products, before joining Philips Healthcare in 2007.
Sandra is a graduate of Bentley University, where she earned a Master of Science in Accounting. She also holds a Bachelor of Science in Finance from the Massachusetts Institute of Technology (MIT).
Michael Cohen, Chief Financial Officer, Birchbox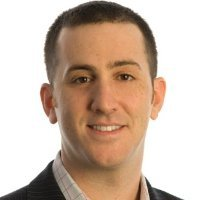 Michael Cohen is the Chief Financial Officer of Birchbox, the discovery commerce company changing the way women and men shop for beauty, grooming and lifestyle products. Through its multi-channel platform, the Birchbox experience features personalized sampling, informative editorial content and a hand-picked online store.
Prior to Birchbox, Michael served as a Chief Financial Officer of Associated Content, one of the first crowd sourced media companies. He helped lead Associated Content from its early stages through its sale to Yahoo!, where he then served as Director of Business Operations for the Yahoo! Contributor Network and Yahoo! Voices. Before getting involved with New York start-ups, Michael worked for ESPN, where he helped grow ESPN's brand extensions including their New Media, Consumer Products and Publishing businesses. Prior to that, he was an Associate and Analyst in the Mergers & Acquisitions group of Deutsche Bank Securities, Inc.
Michael is a graduate of the University of Michigan, where he received a BBA from the Ross School of Business. He lives in Brooklyn with his wife and baby daughter.
Ram Menon, Partner, Transaction and Restructuring Services, KPMG


Ram Menon is a Partner in KPMG LLP's Advisory practice – Transactions & Restructuring Services - specializing in M&A related transaction advisory services in the global financial services industry. KPMG is a global network of professional firms providing Audit, Tax and Advisory services, with more than 152,000 professionals working together to deliver value in 156 countries worldwide. Ram has twenty years of global experience with KPMG, and has led advisory projects relating to domestic and cross-border M&A, for several Fortune 500 financial services clients, across the Americas, Europe, Asia & Middle East.
Ram also serves as an advisory partner in KPMG's High Growth Markets practice. The practice provides audit, tax and advisory services to U.S.-based companies in their pursuit of outbound investment opportunities in high-growth markets such as China, India, Korea, Brazil, Russia, Mexico, ASEAN, Africa and beyond, and to high-growth market-based companies with inbound investment interest in the United States. The practice helps companies navigate the complex challenges and risks associated with inbound and outbound investment and capitalize on growth opportunities.
Ram is a Certified Public Accountant (New York & Colorado) and member of the American Institute of Certified Public Accountants. During his career, he has worked at KPMG's financial services industry practices in leading financial centers worldwide, including New York, London, Singapore and Dubai.
Richard Pham, CFO, 1stdibs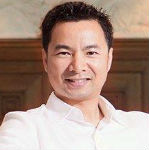 Richard Pham is the Chief Financial Officer of 1stdibs, the world's largest online luxury marketplace for rare and desirable objects. With dealers in twelve countries and physical offices in the US and the UK, 1stdibs has become the go-to source for leading interior designers, celebrities, and affluent consumers to find antiques, estate jewelry, fine art and more. Richard is responsible for overseeing the finance, legal, human resources and facility teams at this rapidly growing company. To further fuel its expansion, Richard and the executive team at 1stdibs secured $102 million in funding from premiere venture capital firms: Benchmark, Index Ventures and Spark Capital. Previously, Richard served as Vice President of Finance at Shutterfly, which he joined after their $350 million acquisition of Tiny Prints, an online retailer of personalized stationary, where he was VP of Finance.
CPE Information
Program level: Advanced

Recommended CPE: 2 Units

Field of Study: Specialized Knowledge and Applications Related To Specialized Industries

Program Requisites: None

Advanced Preparation: None

Delivery Method: Live/ Group
The CFO RoundTable is registered with the National Association of State Boards-of-Accountancy (NASBA) as a sponsor of continuing professional education on the National Registry of CPE Sponsors. State boards of accountancy have final authority on the acceptance of individual courses for CPE credit. Complaints regarding registered sponsors may be addressed to the National Registry of CPE Sponsors, 150 Fourth Avenue North, Suite 700, Nashville, TN, 37219-2417. Website: www.nasba.org
Date and time
Location
The Offices of Goodwin Procter (New York Times Building)
620 8th Ave
New York, NY 10018