Description
The consensus behind the free flow of trade, people and capital around the world is seemingly breaking down
The backlash against globalisation has been apparent in developed economies, where uneven gains from openness and integration – alongside the unprecedented pace of technological change – explain some of the recent political upheavals.
But have we reached a turning point? Is the current model for rules-based multilateralism unravelling? Who will be the winners and losers?
A panel of leading international experts convene at London Business School to discuss globalisation and its future – at a time when trade, integration and sovereignty questions are crucial, and understanding how consensus forms and shifts is key.
Join us to dispel the hype around globalisation and the crisis it faces, and unpack the real impact on the economy, business and investment.
Should globalisation be rolled back, or can it be saved?

What does it mean for business and investors?
18:45 Registration | 19:15 Start | 20:30 Drinks reception
The panel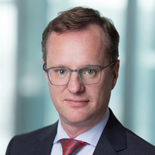 Jean Boivin, Managing Director and Global Head of Research, BlackRock
Jean's team is responsible for economic and markets research and for developing the core principles underpinning BlackRock's approach to portfolio design. He served as Deputy Governor of the Bank of Canada and Associate Deputy Finance Minister, serving as Canada's representative at the G7, G20 and Financial Stability Board. Read more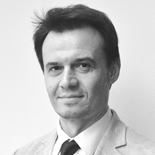 Lucian Cernat, Chief Trade Economist, European Commission
Lucian is the Chief Trade Economist of the European Commission. With over 20 years of experience in the trade policy field, he is in charge of economic advice on EU trade policy, influencing over five trillion euros of EU trade flows annually. Read more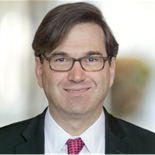 Jason Furman, Professor of the Practice of Economic Policy, Harvard Kennedy School
Jason, who served as a top economic advisor to President Obama, was recently appointed by the UK government to chair the Digital Competition Expert Panel, reporting to the Exchequer and the Department for Business, Energy and Industrial Strategy. Read more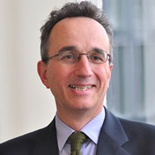 Ian Stewart, Partner and Chief Economist, Deloitte
Ian is a Partner and Chief Economist at Deloitte where he advises Boards and companies on macroeconomics. Ian devised the Deloitte Survey of Chief Financial Officers and writes a popular weekly economics blog, the Monday Briefing. Read more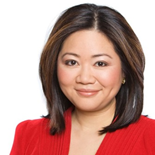 Chair: Linda Yueh, Adjunct Professor of Economics, London Business School
Linda is Adjunct Professor of Economics at London Business School, Fellow in Economics at St Edmund Hall, Oxford University, and author of 'The Great Economists: How Their Ideas Can Help Us Today'. Read more
** This panel is developed in partnership with

Baird

as part of the event series "

Big Ideas for a Changing World

", addressing some of the key business

inflection

points of our time. **