Sales Have Ended
Registrations are closed
Thank you but GLOBAL YOUTH SERVICE DAY 2017 ticket sales have ended.
Event Information
Location
Fair Park
1300 Robert B. Cullum Blvd
Dallas, TX 75210
Sales Have Ended
Registrations are closed
Thank you but GLOBAL YOUTH SERVICE DAY 2017 ticket sales have ended.
Description
GLOBAL YOUTH SERVICE DAY 2017
Be a part of the largest global service learning event by participating in a project FRIDAY, APRIL 21 or SATURDAY, APRIL 22. Now in its 29th year, Global Youth Service Day is observed in all 50 states, over 100 countries and on six continents.
Join Dream Weaver Foundation, State Fair of Texas, Earth Day Texas and a host of other local nonprofits as we impact of communities and put North Texas on the map. With 20 service learning projects taking place in such multiple cities, there's an opportunity for folks of all ages.

Open to youth participants between 5 and 24, Global Youth Service Day will activate and celebrate the power of young people to change our world.

Youth participants (with parent permission) should register for the project of their choice from the list below. When registering, pay close attention to project dates, times and locations as each will be held at different locations throughout the metroplex. Simply click on the project name/agency name to register. Each project/site has limited availability so register early to ensure participation at your desired location.
Check out the project list to find out how you can make a positive impact in North Texas during Global Youth Service Day. The contribution of your time and talents can make a world of difference.
---
SERVICE LEARNING PROJECTS
Recycles a variety of electronics to assist community members in responsible recycling.
Volunteer Opportunity: Volunteers will collect, stack, sort and load electronic devices that are dropped off.
Location: Fair Park, Gate 4, Dallas 75210
Time: 9:30 a.m. - 2 p.m. shift and 1:30 p.m. to 6 p.m. shift
Minimum Age: Appropriate for youth 13-18
Volunteers Needed: 25 each shift; total 50
Composting Education
Volunteer Opportunity:

The average households throws away about 474 pounds of food per year. But armed with the right knowledge and a simple container, turning that decomposed waste into high quality compost to fertilize gardens is easier than you think.

Location: Fair Park, Dallas 75210
Time: 9:30 a.m. - 2 p.m. shift and 1:30 p.m. to 6 p.m. shift
Special Skills Desired: Willingness to learn about composting and share your knowledge with others attending the Earth Day Event.
Minimum Age: Appropriate for youth 11-18
Volunteers Needed: 10 each shift; total 20
Rain Barrel Project
Volunteer Opportunity:

Groups of youth will work as a team to create designs and paint rain barrels that will be used to collect rain water for local gardens.

Location: Fair Park, Dallas 75210
Time: 9:30 a.m. - 2 p.m. shift and 1:30 p.m. to 6 p.m. shift
Special Skills Desired:

Ability to draw/paint free-hand. Willingness to work/collaborate with other youth to complete designs.

Minimum Age: Appropriate for youth 7-18
Volunteers Needed: 20 each shift; total 40
---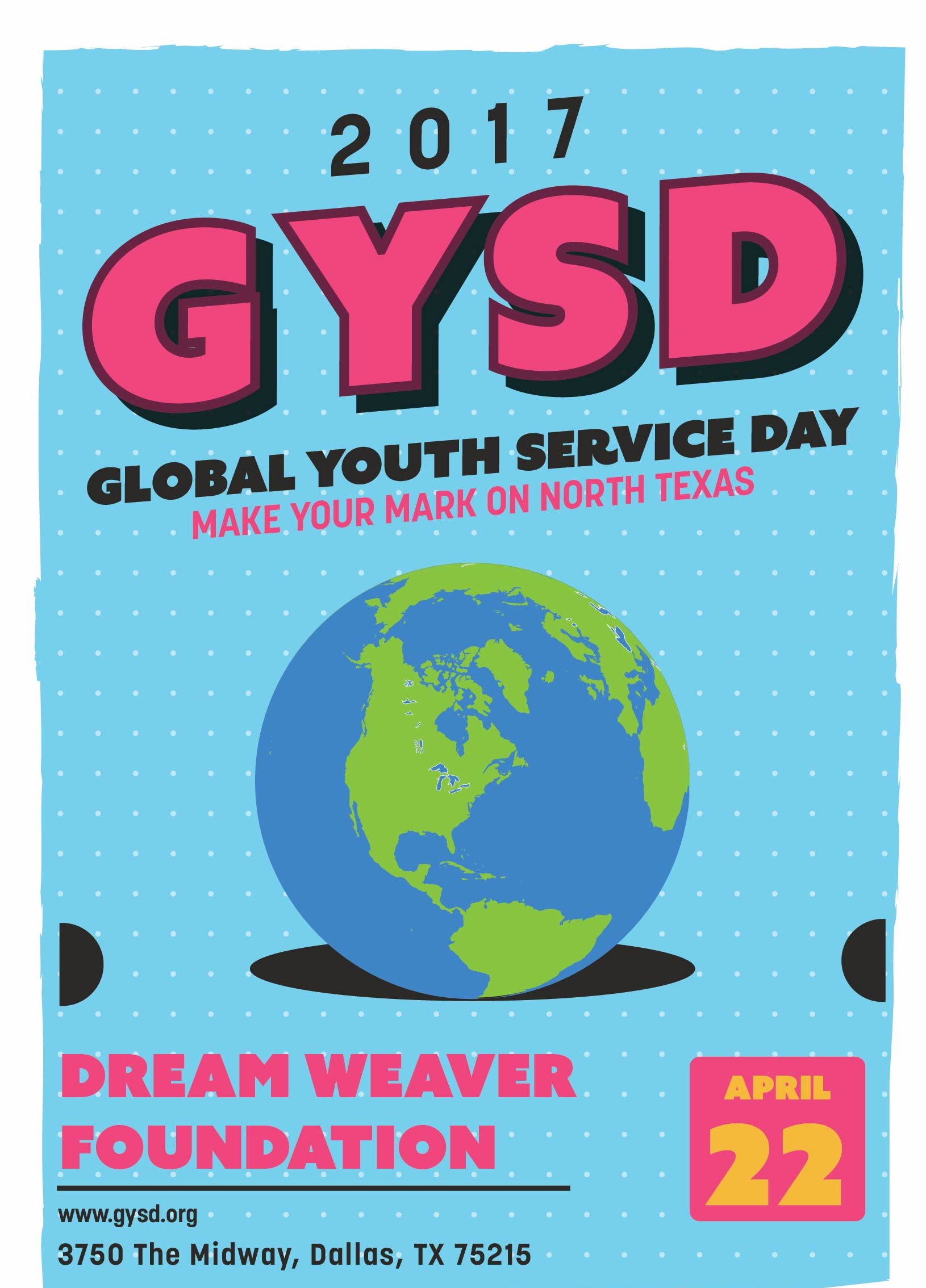 Date and Time
Location
Fair Park
1300 Robert B. Cullum Blvd
Dallas, TX 75210