Description
Empowering Women Locally - Connecting Women Globally
Join us for our first "After Work Masterclass" on Wednesday 11 December 2019 from 6.30pm to 8.30pm with a special guest speaker.
Learn the 3 things you need to know to make all your networking efforts worthwhile and understand the strategy you too can implement when out promoting your business.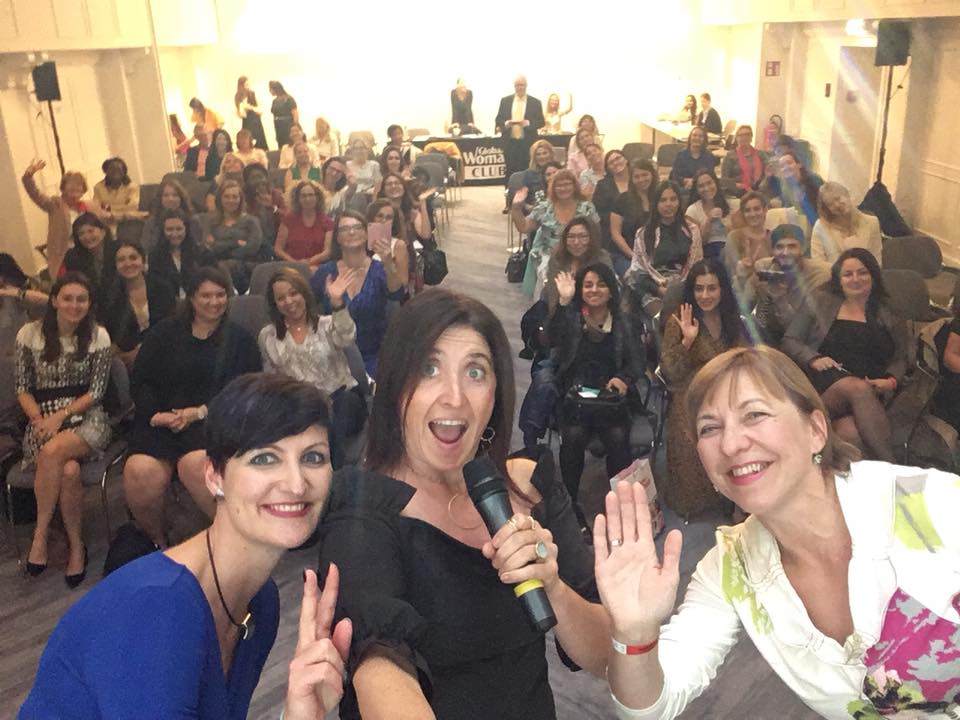 Monetize Your Network: How to connect, convert and create a CASH RICH business!
96% of women do not know how to monetize their networks. Would you like to be in the 4% that do?
Get ready to forge a network of influential collaborators and key advisors so you are only ever one text or phone call away from generating leads, referrals or resources to help you hit your next income level.
POWER CONNECTOR: Learn how to 'seize opportunities when you 'work the room' at business conferences and social events.
THE UNFORGETTABLE PITCH : Learn how to answer "So, what do you do?" In a clear, compelling and articulate way.
SOCIALLY SOPHISTICATED: Learn how to carry an interesting conversation with anyone, anywhere, anytime to increase your sphere of influence.
ROLODEX BUILDER: Learn a simple formula to follow up, track your connections and stay in touch.
"It was clear that Ungenita - with a track record of working with many famous faces and working in Hollywood - had not only the experience but savvy business experience on how to monetize your network. Her approach is real, raw, constructive and can be implemented immediately to achieve the goal of connecting with influential people and creating lucrative partnerships."
Sashka Hanna-Rappl, Vienna, Austria - Leading Brand & Business Strategist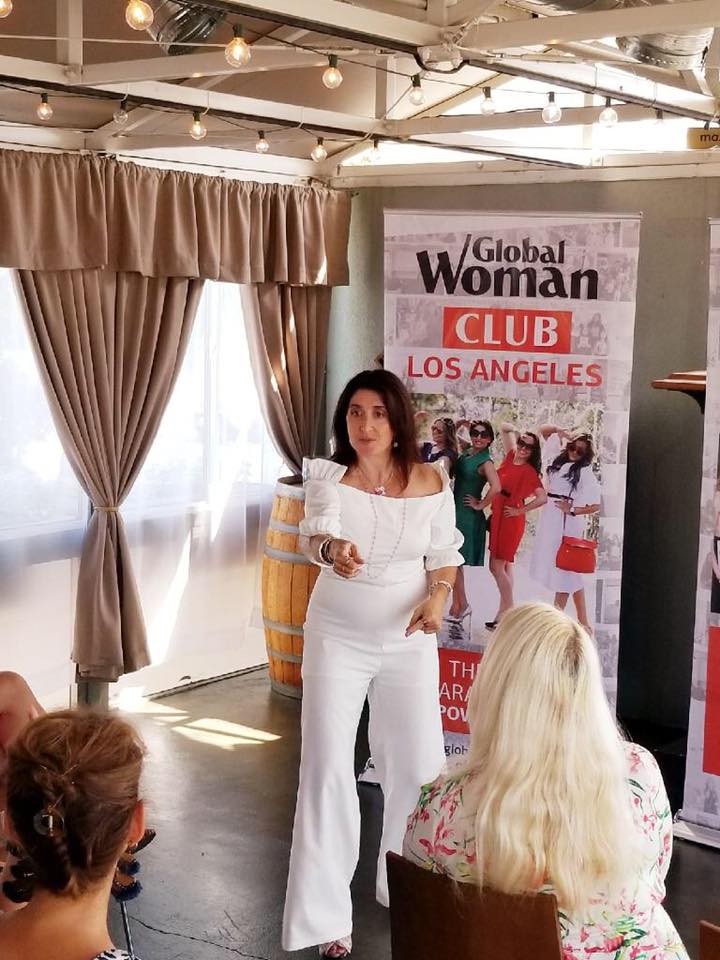 Micaela Bubola Passeri is the Regional Director for Los Angeles and your host. Micaela was one of the first members of Global Woman Club Los Angeles and is looking forward to bringing her own style, experience and connections to the LA monthly business networking and training events.
This is how we grow the Global Woman community and locations – it always starts from women attending the Global Woman events and building trustful, mutually beneficial, and warm relationships.
In additon to the busness networking breakfasts, we will bring speakers to the "After Work Classes" who will provide content for entrepreneurs to implement in their business so they can advance, monetize and build their business.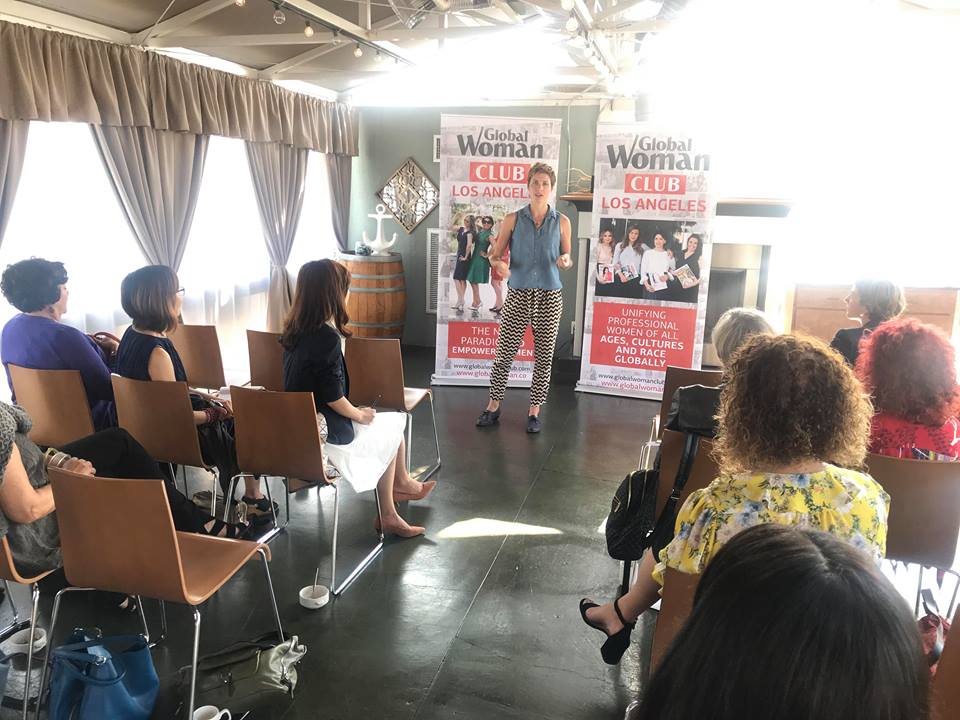 A different style of networking
Global Woman Club is an ever growing network where members enjoy many benefits, including the delightful breakfast. What we really love about the Global Woman platform is that it brings together a high quality of women from all around the world and they feel comfortable with each other... In every gathering we feel that we are returning back home. Global Woman Club started in an office in central London in March 2016, and has grown to 30 Global Woman Clubs worldwide by the end of 2019.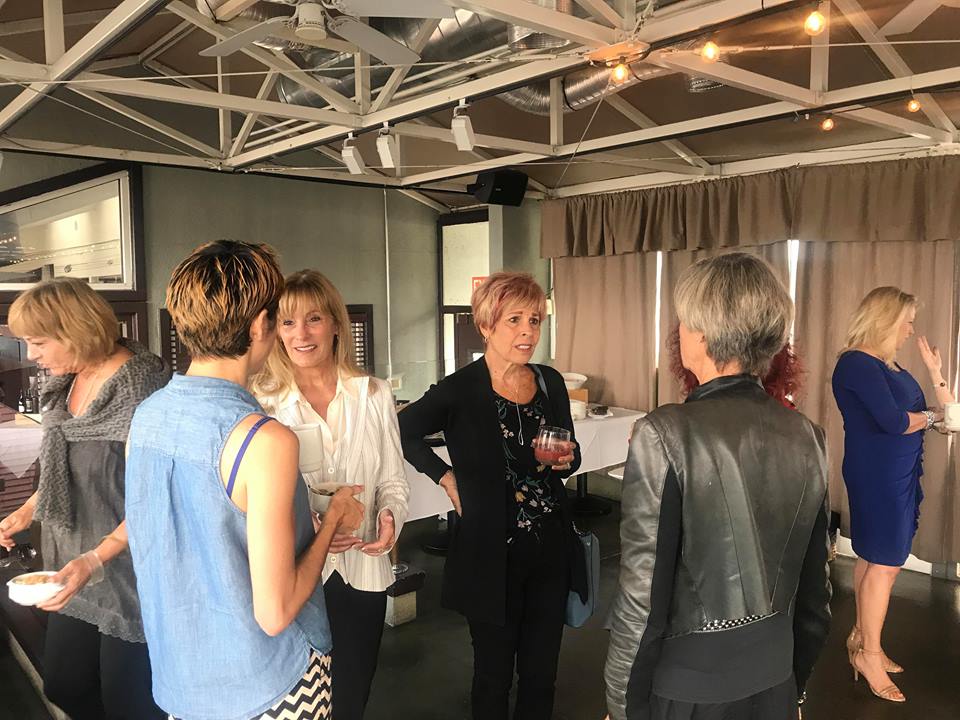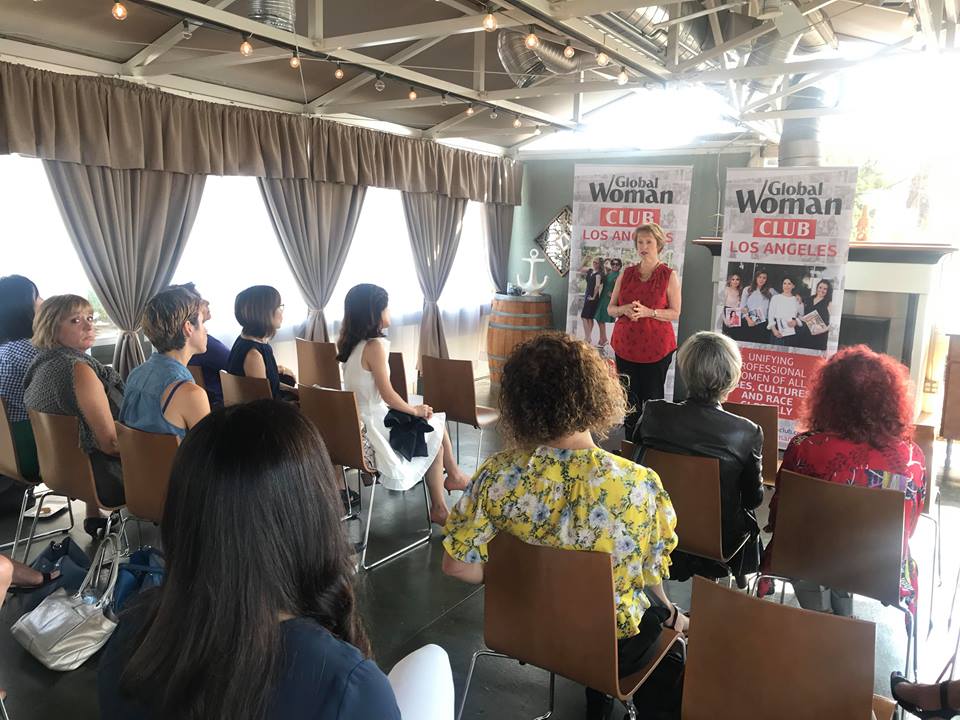 Places are limited so please be sure to book your ticket in adavance to be guaranteed entry.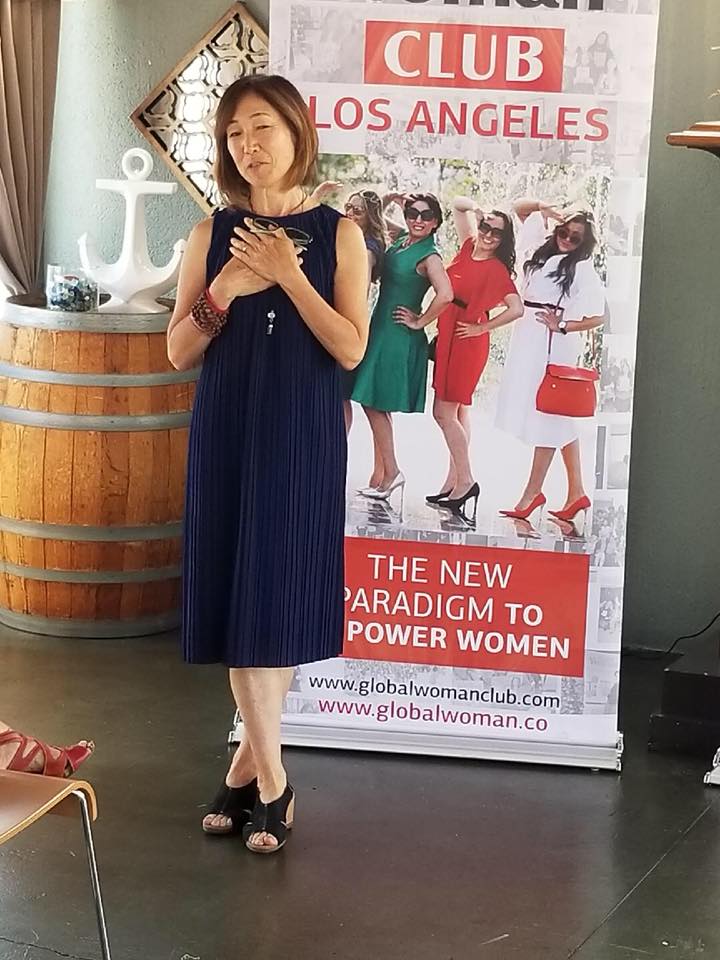 What makes a Global Woman Club business networking event so special?
It has evolved from Global Woman magazine, sharing so many great and inspirational stories and often bringing these women together to connect and share in person. Speak to anyone who has attended and they will say that it is unique and different to any other networking event they have been to. It has a warm, relaxed and supportive energy, and everyone is open and authentic. It is about building relationships and seeking mutually beneficial collaborations from a rich cultural diversity of women, very successful in what they do, but in such a broad range of professions and businesses.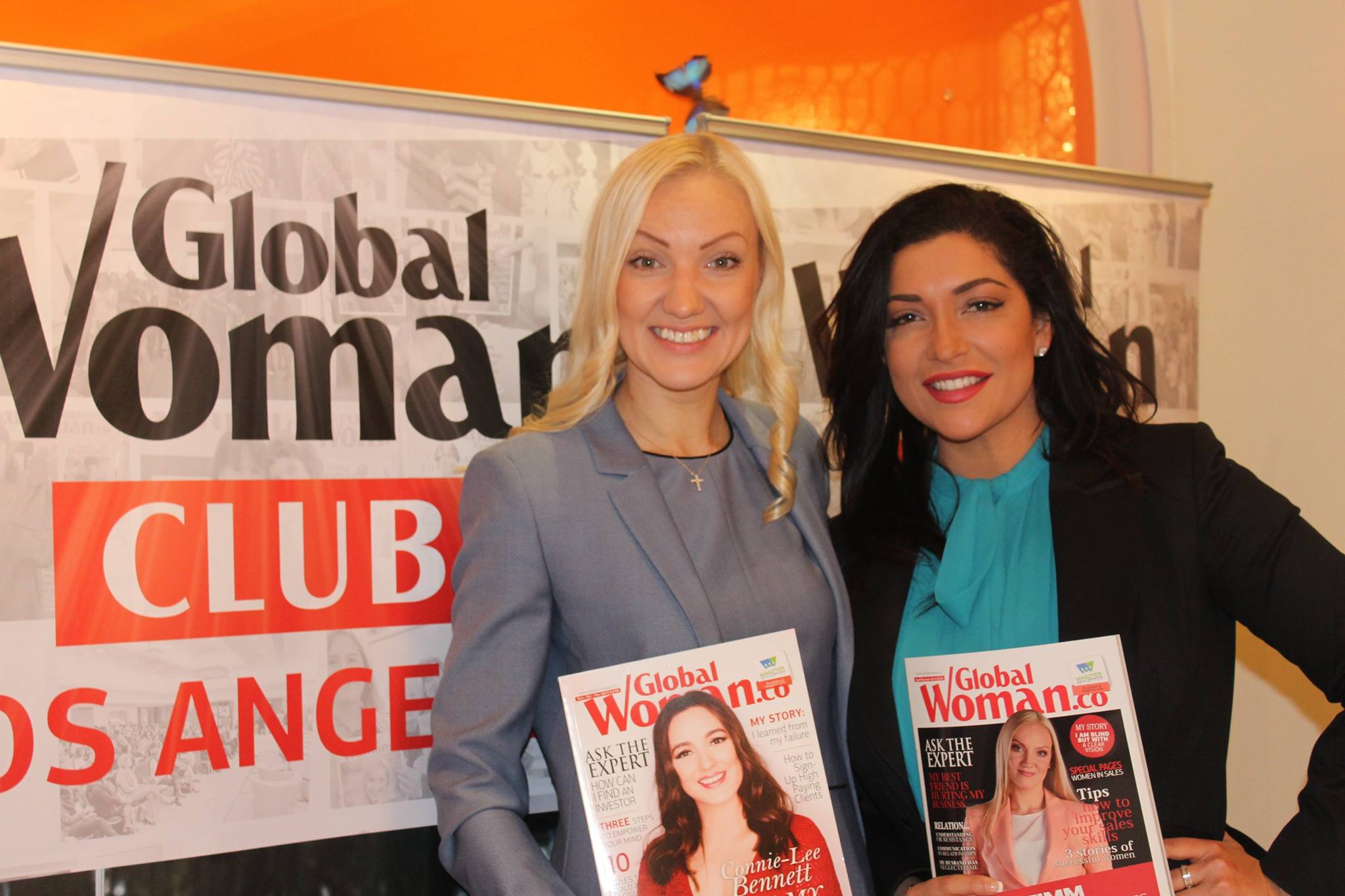 What they share in common is to serve a social and human good and purpose in whatever they do. For the entrepreneurs, it is to profit with a purpose. For career professionals, it is to succeed with a purpose. We often refer to it as the 'Life purpose'.
It is the combination of all these magical ingredients that sprinkle a glowing sense of empowerment and happiness. United we are stronger and ready to face any challenges we are experiencing or may meet.
Get a sense of the occasion by viewing a snapshot of the action and hear what the women have to say in the video here: https://www.youtube.com/watch?v=cT9KWhfNNtA&sns=em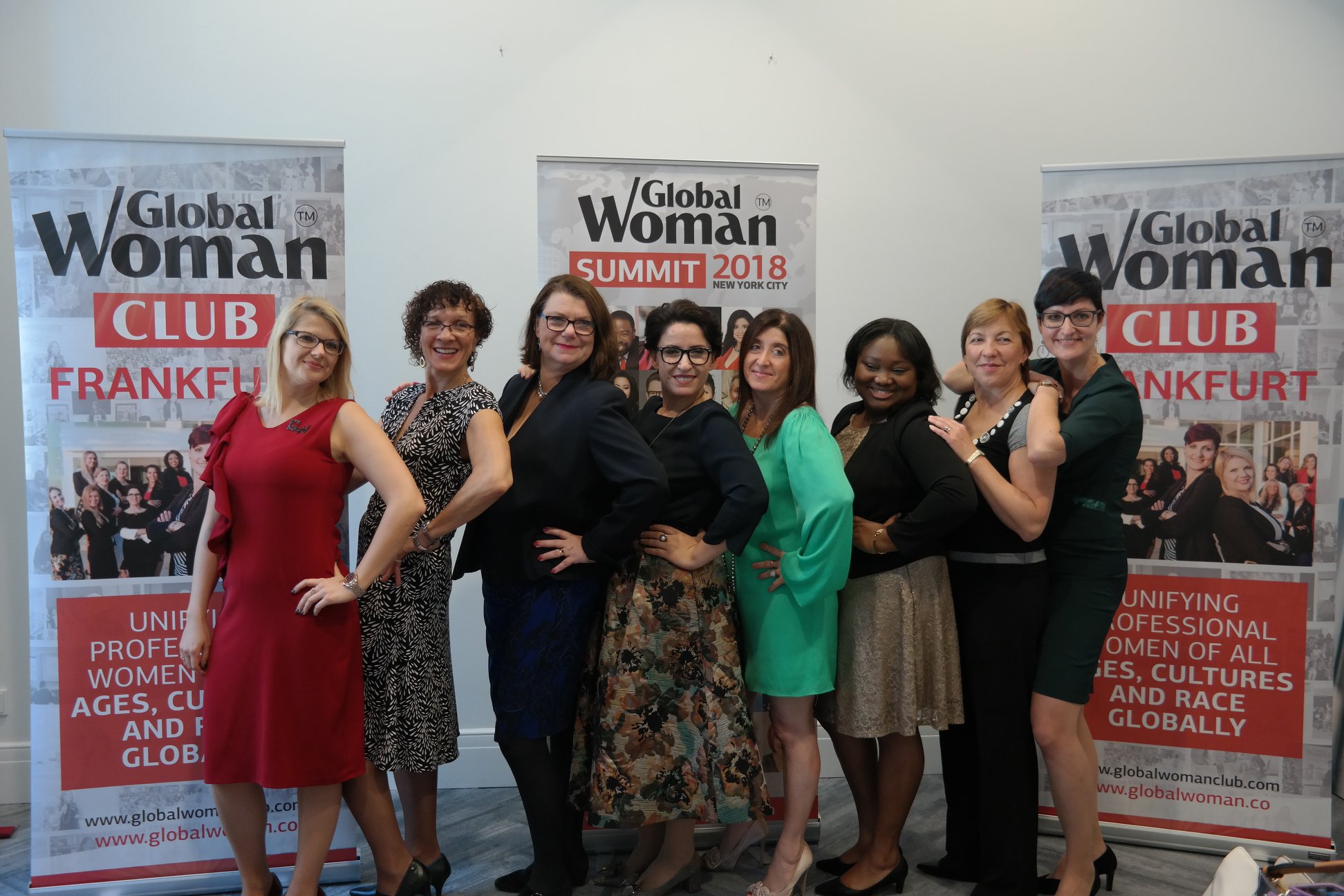 Our aim is to connect professional and businesswomen around the world, and we are celebrating together, knowing that many of us may have come from different countries, different backgrounds and even being at different stages of life and our profession or business but we all have something in common: the drive and the passion to succeed in business or our chosen vocation.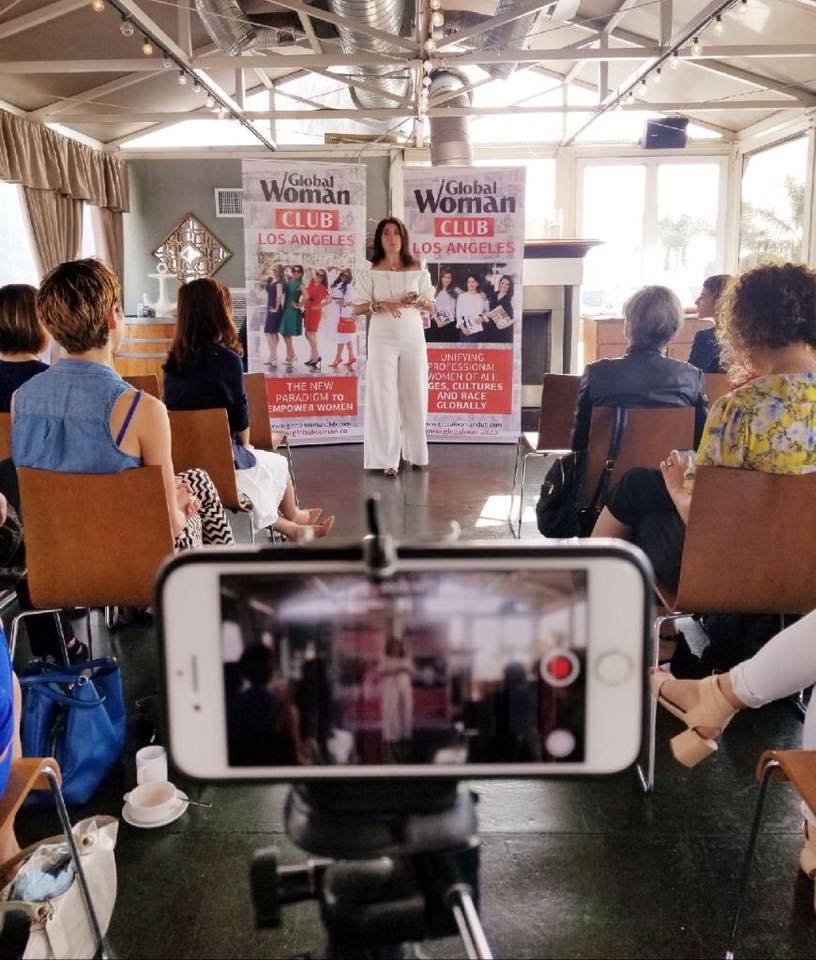 If you have any queries, please contact Micaela at la@globalewomanclub.com
We do take pictures and share on Facebook (join us and see them at the Global Woman Club group) and on the Global Woman website www.globalwomanclub.com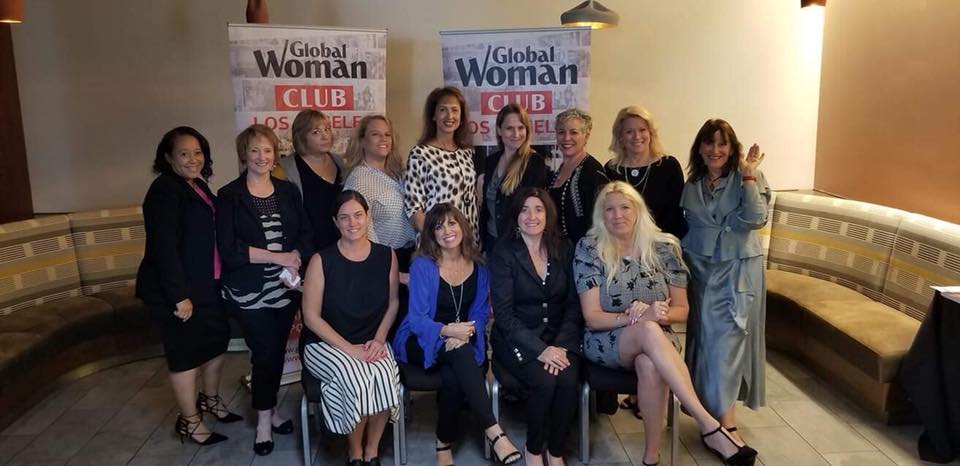 In July 2018 the third annual Global Woman Summit was held in New York, with keynote speaker, the legendary Les Brown. The fourth Global Woman Summit was held in London in July 2019, with keynote speakers Elena Cardone, plus the world renowned Kim Kiyosaki and the "Rich Women". The next Global Woman Summit will be held in London on 11th-12th July 2020. More details at globalwomansummit.com