Description
Can't make it to the Silicon Valley to attend? Watch the live stream for free on Friday, Nov 17th 1-5am GST. We can also support you to host a networking event in the Dubai area.
This global event will focus on voice as an operating system. We are bringing together trailblazers to share successful use cases for voice technology and how it will become the next OS. When people use Voice OS, in the near future, it will create a frictionless experience between people and technology.

Above is the view from and below is the room where the event will be held. The event will be captured with four different 4K cameras and a team of media professionals will be producing an amazing experience for the online viewers.

Attendees and viewers of this event are investors, corporate executives, entrepreneurs, students, and VIPs from the media/press. They are all interested in the future of voice as an OS and seeing new tech demos.
EVENT AGENDA (GST):
1:00 event and live stream begin

1:15 opening keynote

1:35 Q&A with keynote speaker (taking questions from people watching in Dubai)

1:55 ten minute break

2:05 multiple speakers and product demos

3:55 ten minute break

4:05 closing keynote

4:25 Q&A with keynote speaker (taking questions from people watching in Dubai)

5:00 event ends
If you are interested in what our #RUNtheFUTURE events are like, you can take a look at the live stream video from the Future Of Tech or Future Of Blockchain events. Please contact jace@efex.events if you are interested in sponsoring the event.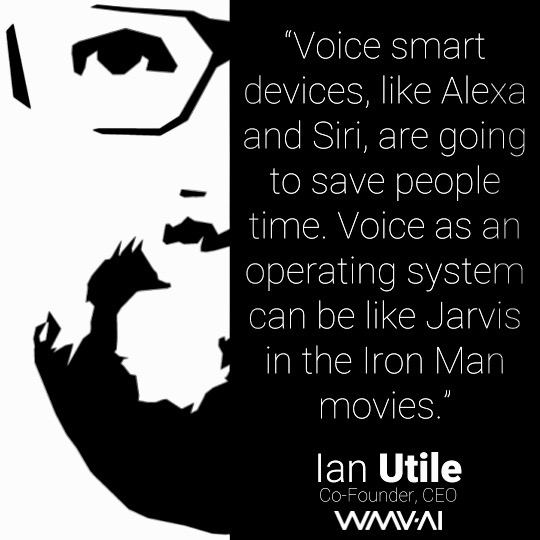 Host and Moderator: Ian Utile
Entrepreneur in Residence @ Runway
Co-Founder @ Kukui, 100XR, and WMVAI
EVENT SPONSORS:
* Please be advised that by registering for this event, you agree to be contacted by the host/moderator (Ian Utile) or someone from his event team.