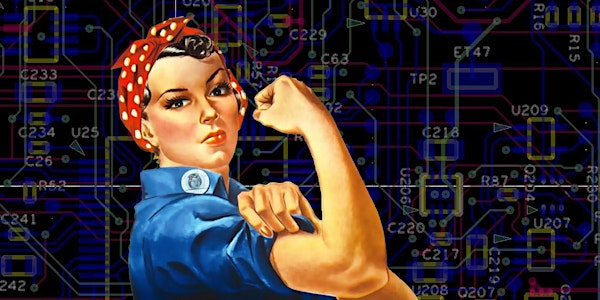 Global Trends and Opportunities for Women in Technology and Investment
Global Trends and Opportunities for Women in Technology and Investment
About this event
"The time is long overdue to encourage more women to dream the possible dream"
-Sheryl Sandberg - COO of Facebook
Consulate General of Georgia in San Francisco in partnership with BoomStartup Accelerator and the Parliament of Georgia's Gender Equality Council is delighted to host a webinar: "Global Trends and Opportunities for Women in Technology and Investment".
The webinar promotes women participation in STEAM, strengthening women-founded companies and creating networking ties between the U.S. and Georgian startup ecosystems. The panelist experts will expose the ongoing trends and advancements both in technology and fundraising for women, and how our communities are addressing challenges and activating support.
At the core of women-led innovation there are leading universities, incubators and accelerators, and entrepreneurship centers who are the drivers of raising awareness of entrepreneurship for women. The representatives of the U.S. and Georgian Universities, who are experts in this field, will share their experience, expertise and success stories, as well as highlight the opportunities for the audience in exploring their entrepreneurial potential both in the U.S. and in Georgia.
The 90-minute webinar will be held on Thursday, September 27, 9:00 am PDT/ 8:00pm Tbilisi. The schedule and speakers bios are provided below:
Mr. Levan Beridze - Consul General of Georgia in San Francisco
Ms. Mariam Lashkhi - MP of Georgia, Deputy Chair, External Relations Committee, Member of the Education Committee. Associate Professor, Business and Technology University
Ms. Tara Spalding - Managing Director of BoomStartup Accelerator
Panel Discussion moderated by: Tara Spalding
Panelists: