About this Event
When it comes to addressing global sustainability challenges, how does the collective seafood industry stack up against other industries? These 'megatrends' – climate change, biodiversity and habitat loss, pollution, food security – represent urgent challenges to global sustainable development; issues the seafood industry is also challenged with.
Environmental issues are now a mainstream concern for consumers. In GlobeScan's 2019 report, consumers stated that the environment is a greater issue globally than terrorism and corruption. Addressing environmental issues is of value and importance to a growing number of U.S. consumers as well – across demographics and is influencing their shopping habits. Convenience, price and awareness are still priorities among shoppers, but increasingly they're supporting companies and brands that are committed to doing good – not just growing the bottom line. This is true for seafood consumers, too.
This session will identify major challenges to sustainable development and the leading companies and NGOs addressing those challenges according to recent results of the 2019 Sustainability Leaders survey. Panelists representing some of the identified leaders will address these megatrends in the context of their businesses and the seafood industry, identifying whether the seafood industry is doing its part to address sustainability challenges. We'll hear from panelists how the sustainability challenges are affecting their companies, how they're communicating these to their audiences and consumers, and ultimately, how they're motivating change and action to transform the market to a more sustainable basis.
Moderator: Brian Perkins, Regional Director, Americas, Marine Stewardship Council
Presenter: Eric Whan, Director, GlobeScan
Panelists:
Janet Helms, Sustainability Developer, Inter IKEA Group
Jack Scott, VP Sustainability & Responsible Sourcing, Nestlé Purina PetCare
**Please Note: Signing up for this event via eventbrite will allow you to get updates from the MSC about the event, but does not count as registration for the SENA Conference Sessions. For more detail on that, visit the Seafood Expo webpage.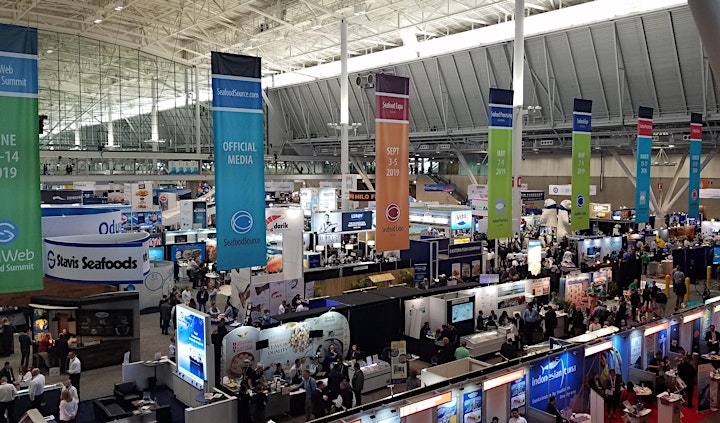 Be sure to visit the MSC at Seafood Expo North America Booth #2365.
Connect with MSC online at www.msc.org, or follow along on social media as @MSCBlueFish on Instagram, Twitter and Facebook, and tag #MSCBlueFish on your social media posts.