Description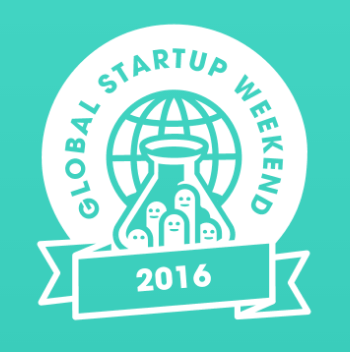 For all event details, please visit http://up.co/communities/events/10000.
Any questions, please email the team at su-ess@so.hkbu.edu.hk / hkbu@startupweekend.org

---
Refund Policy: No refunds will be granted within 7 days of the event if food and drink have already been ordered. Apologies for any inconvenience this may cause.

About Global Startup Weekend: More than 15,000 entrepreneurs will come together for over 200 events November 11-13 & 18-20 for Global Startup Weekend!
Global Startup Weekend (GSW) is the same initiative you know and love, just by another name and with a few changes. The biggest shift this year is the removal of the post-weekend video competition and the addition of new and exclusive startup resources for you!
Why the change? As our community around the world continues to grow and evolve, GSW will provide more value to organizers, attendees, and communities around the world and we believe this shift will do just that!
About Startup Weekend: Startup Weekends are 54-hour events designed to provide superior experiential education for technical and non-technical entrepreneurs. Beginning with Friday night pitches and continuing through brainstorming, business plan development, and basic prototype creation, Startup Weekends culminate in Sunday night demos and presentations. Participants create working startups during the event and are able to collaborate with like-minded individuals outside of their daily networks. All teams hear talks by industry leaders and receive valuable feedback from local entrepreneurials. The weekend is centered around action, innovation, and education. Whether you are looking for feedback on a idea, a co-founder, specific skill sets, or a team to help you execute, Startup Weekends are the perfect environment in which to test your idea and take the first steps towards launching your own startup.
Terms of Participation Agreement: It is our job to provide you with an incredible networking and learning opportunity. Our intention is that you meet some amazing people that you might actually start a company with, build relationships with coaches, and learn from your peers. The event is intended to be a collaborative forum for sharing, learning, building, and having fun. As such, by registering as a participant, you acknowledge that any ideas shared by you or anyone else over the course of the event are contributions to the overall experience and community. If you as a participant are worried about someone stealing your ideas, please reconsider your participation in the event itself or simply refrain from sharing specifics about your idea.
As a member of your startup community, you agree to to be inclusive of any and all people and their ideas. You agree to act professionally, treat everyone with respect, and treat the event facilities with proper care. You agree that you are responsible for any accidents or damages that you cause. You also agree to not hold Startup Weekend, your local volunteer team, or any of the event supporters liable for any loss, damage, injury, or any other unforeseeable incident.
By Participating at the event, you grant Startup Weekend permission to capture photo/video of the event. You can find the exact legal terms on our FAQ Page but to summarize, we want to share your success with the world.
---
加入我們11月的活動, 開展你下一個偉大的創業點子!
創業週末是一場全球性運動, 給一群活躍, 授權的創業者學習創業基本知識, 並開展成功的企業. 創業週末是世界上最大的激情創業者社區, 迄今已在全球 150個國家舉辦超過 2900 場活動. 由蒙古到南非到倫敦到巴西, 世界各地的人都聚在一起在週末的研討會上 pitch (投售), 組隊及創業.
所有的創業週末都根據同一個模型:
所有的參賽者均可 pitch (投售) 他們的創業點子並獲得朋輩的意見;

根據,票數最高的創業點子組建團隊;

54小時內創立商業模式、編碼、設計及市場驗證;

當參賽者將項目在本地的創業領導人前展示, 就是創業週末的頂峰, 並是另一個獲得反饋的機會.

無論創業者是想在 9-5 後, 建立公司、找一個共同創始人、認識新朋友或是學習一種新技能, 能保證的是, 所有參賽者都會有更好的準備在混亂但充滿趣味的創業世界裡航行.


為什麼你要參加?
創業週末把最好的創客和實幹人雲集一起,透過一個週末的工作,建立可擴展的業務去應對世界當前的問題。你可以藉此建立人脈網絡,説不定會得到一份工作,甚至獲得投資者的垂青。
你藉著參與這活動,表達你的意念,可與志同道合者一起實現所想。我們的指導團隊來自全球和本地不同的界別,他們的意見有助你建立業務,把你的意念化成產品或服務的原形。
能與經驗豐富的創業領袖和導師單對單會面,並可面見評判團和創業教練,聽取他們的寶貴意見。
創業週末之友遍佈世界各地。
創業週末旨在從創造中學習,藉此建立你的策略,邊實踐邊測試
活動收費:
所有的參加者的門票收費為HKD$300- 包括兩份早餐、一份午餐、三份晚餐、能量飲品和其他小吃,助你整個週末充沛活力。
---
To know more about Startup Weekend, please join our HKBU Startup Weekend Bootcamp!
Date: 18 Oct 2016 (Tue)
Date and Time
Location
Hong Kong Baptist University
Kowloon Tong
Room 611, 6/F, Academic and Administration Building
Hong Kong