Global Startup Demo Day, 2017

Thursday, June 22, 2017 from 5:00 PM to 7:00 PM (PDT)
Event Details
is proud to host 
Global Startup Demo Day, 2017
Join us for the Global Startup Demo Day, 2017 Event on June 22, 2017
from 5:00pm to 7:00pm at  RobotXSpace located at 4500 Great America Parkway, 3rd Floor, Santa Clara, CA 95054.
This Event is an invitation only event for entrepreneurs, investors, startup thought leaders, and Corporate Venture Investors to learn about 4 startups from Korea and some of the most innovative startups based in Silicon Valley. 
The Program Agenda includes a 4-minute pitch presentation followed by 3 minutes of Q&A with a panel of expert judges
Please come and meet the VCs & Angels, enjoy the food and beverages, and hear some amazing pitches.
We look forward to welcoming you to the Global Startup Demo Day, 2017 event on June 22, 2017 at RobotXSpace in Santa Clara.
Only 50 seats are available for this event.
Please reserve your seat promptly so you don't miss out on this opportunity.
Sponsored by

Hosted by

Managed by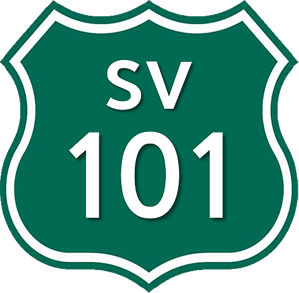 For general inquiries, to request an invite or more information, please contact info@sv101venturepartners.com 
Daejeon Technopark is a non-profit organization, which was established under the municipality of Daejeon Metropolitan City, Korea. The Ministry of Industry, which is the central government of Korea, has the mission of promoting regional economic development through its government support programs for the advanced convergence industries and successful SMBs.  Daejeon Technopark strives to support the convergence of industries, venture ecosystems, develop global businesses, and foster Korea's innovative technologies.  
---
Program Agenda
 Thursday, June 22, 2017
| | |
| --- | --- |
| 04:30 PM - 05:00 PM | Registration |
| 05:00 PM - 05:05 PM | Opening Remarks |
| 05:05 PM - 06:10 PM | Pitch Sessions and Q & A |
| 06:10 PM - 07:00 PM | Refreshments & Networking |
(*Times and events subject to change) 
---
Pitch Judges 

JIm Connor

Executive Producer

Game Changers Silicon Valley

Diane Palme

Board Director

Member of Sand Hill Angels

Don Ross

Managing Director Digital Health

Life Science Angels
---
Participating Companies
| | |
| --- | --- |
|   | MetaPas is a pioneer in applying drone technology to precision agriculture.  The company's autopilot ultimate flying gear helps farmers precisely control pesticides and collect important data.  MetaPas also creates a HD Map, analyzes data, and shares it through the cloud.  An important setting of MetaPas's autopilot drone technology, 'Plan and Fly', eliminates various safety risks in manual flying and ensures that the spray pattern is uniform. |
| | TeleSense is a Silicon Valley based startup that is delivering solutions built on its Internet of Things (IoT) platform. The company helps businesses eliminate human error, improve operational efficiency, and reduces both the risk and burden of regulatory compliance. With wireless data collection, analysis in the cloud, and intuitive displays, TeleSense allows businesses to recognize critical issues and take immediate corrective action. By providing a cloud-centric traceability report-on-demand, TeleSense aims to dominate the food industry with its Food Safety Passport™. |
| | Finding the right repair parts and services is not an easy task for any manufacturers. Engstok provides a mobile platform for your entire repair and maintenance needs.  Its real-time mobile platform provides convenient repair solutions by sourcing the right engineers at the right time and cost for manufacturers.  |
| | Telepresence Robotics Corporation (TRC) is building the commercial personal robot. TRC's cloud-connected robot platform integrates the TRC hardware architecture with an optimized motherboard, TRC-OS services on the robot, TRC cloud services, and the TRC Robot App Store. |
| | Cellicon Lab develops 48 functional peptide cosmetics products.  Most of the company's products include anti-wrinkle, anti-aging, anti-acne, anti-atopic dermatitis, and several can promote hair growth.  Cellicon's products are also shown to work effectively as backed by numerous clinical studies. |
| | Augmented Pixels has proprietary simultaneous localization and mapping technology (SLAM SDK), which is optimized for low CPU usage. Its products include: an autonomous navigation system for drones and robots in GPS denied environments and Real-time Simultaneous Localization and Mapping for mobile phones and AR/VR Glasses. |
| | Seoul Propolis produces an alcohol free and water-soluble product, PROBEE, which is extracted from natural propolis. PROBEE is also anti-inflammatory, anti-oxidative, anti-bacterial, and can also be widely used in health foods, beverages, and cosmetics products.  Formulators and manufacturers can use the healthier choice, PROBEE, to their new or existing products for the benefit of all who use it. |
When & Where

4500 Great America Pkwy, 3rd Floor

Santa Clara, CA 95054


Thursday, June 22, 2017 from 5:00 PM to 7:00 PM (PDT)
Add to my calendar
Organizer
SV 101 Venture Partners
SV101 Venture Partners is a global technology accelerator located in the heart of Silicon Valley.
SV101 aspires to become a strategic partner to entrepreneurs who are determined and ambitious to create their global profiles. We also invest in early-stage startups to help them seamlessly grow in the global marketplace.
Global Startup Demo Day, 2017