Event Information
Location
Sweeney Ridge (entrance, take Sneath Lane (43b) off 280 in San Bruno, drive 2 miles to dead end/trailhead)
Description
START AT 1:30 pm: Please arrive on time. We'll open with a welcome circle at 1:30 pm. Look for the colorful orange umbrella. We should be back by 4:30.
DIRECTIONS: From Interstate 280 in San Bruno area, exit Sneath Lane (exit 43b). Drive west towards the hills about 2 miles to the trailhead at the end of the road.
CARPOOL: Meet (on time) 12:45 pm at the Page Mill/280 Park and Ride. Look for Wililam Mutch.
He will help coordinate rides together. It's about 30 minutes.
PARKING: There is parking along the side of the road. It can get busy so you may have to walk a little from your parking spot.
TRAIL: (
See details here
.) We'll walk for about 2-2.5 hours, with short breaks. The trail is moderate and we have people just returning to hiking so we will go at a relaxed pace.
WEATHER: It's supposed to be quite warm tomorrow (80 degrees) so wear sunscreen. It can get foggy but it looks unlikely, but maybe have layers in teh car and you can assess when you arrive.
FOOD: Bring trail snacks and water!
PACKING LIST: Water, sunscreen, extra layers in your car, a snack
Join Us For Our Global Spirits Hike
June 16, 2012, 1:30 pm – Sweeney Ridge (San Bruno)
Do you love the outdoors as much as you love the world?
A few of us global spirits are getting outdoors and
we would love to have you join us.
Connect with like-minded multicultural kindred spirits
as we breathe in the fresh air and renew ourselves
Special Guest Hikers: a few people who worked on the new McSweeney's book
Now That We Have Tasted Hope: Voices from the Arab Spring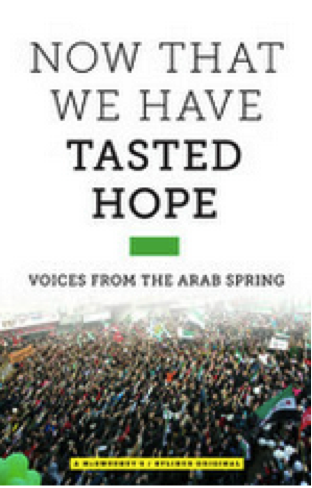 Do something nice for yourself and get outdoors! Meet at Page Mill/280 Park and Ride at 12:45 pm or at Sweeney Ridge parking lot right before 1:30. Take Sneath Lane off 280 in San Bruno West to end of the road. Look for orange umbrella. Please be on time!
a little, hope-filled experiment of Globalicious and Transition Palo Alto
Persons who love nature find a common basis for understanding people of other countries, since the love of nature is universal among men [women] of all nations

.
- Dag Hammarskjold, Secretary General of the United Nations, 1955 on visit to Muir Woods
These are experiments in community-building and connection among the 'global spirits' of the SF Bay, in support of the transformation we all hope to see.
This is part of a larger Globalicious effort to create an ongoing gathering space for the globally-engaged here.
Globalicious SF and Transition Palo Alto
Global Spirits hike is an initiative of Globalicious, my new endeavor to support the global community with heartfelt gatherings, and is also supported by Transition Palo Alto.
Date and time
Location
Sweeney Ridge (entrance, take Sneath Lane (43b) off 280 in San Bruno, drive 2 miles to dead end/trailhead)