Description
Global Sources Summit is a 3-day conference for online and Amazon sellers sourcing from China. It is co-located with Global Sources Lifestyle and Fashion trade shows -- so you can source products from thousands of China suppliers at the same time!
The Summit is geared toward intermediate and advanced sellers. Beginners will also find the Summit useful, especially networking with and learning from successful sellers.
See who's presenting at Global Sources Summit.
---


WHY ATTEND
1. Take your eCommerce to the next level with actionable content
Content is king at Global Sources Summit. We ensure our speakers deliver fluff-free, no-pitch presentations so you can walk away with high quality, actionable tips. Unlike many other eCommerce conferences, speakers do not pay to present at the Summit.
With a mix of sourcing and selling-related topics on the agenda, you will acquire knowledge about every stage of the private labelling process, from finding profitable products to importing, marketing and customer service.
2. Learn from the high rollers
Meet with and hear from the who-who's in the eCommerce world, including stalwarts such as Andy Slamans, Liran Hirschkorn, Kevin King and more.
3. Source your next best-seller at co-located trade shows
Meet thousands of verified China suppliers and source profitable products at two co-located trade shows - Global Sources Lifestyle and Global Sources Fashion. Get ahead of your competition by being the first to source the latest products.
4. Get free supplier matching
Our in-house teams will help you find the right suppliers at our trade shows or on our website. Fill in a simple form with your requirements, and we'll handle the rest.
5. Network with serious (yet fun!) sellers & experts
You'll be surprised at how supportive Amazon and other eCommerce sellers at the Summit are. With plenty of networking opportunities spread across three days, including an evening networking gala, you will be able to learn from other sellers from around the world.
6. Get exclusive freebies, discounts and offers
With thousands of dollars worth of freebies and discounts from our speakers and sponsors, you can easily cover the cost of the ticket and travel, plus some.
7. Work hard, play harder in Hong Kong
Explore Hong Kong's famed eateries and vibrant nightlife. Hike up one of the city's many peaks or sail the city's iconic harbour. With convenient transport options and a thriving expat community -- that means no language barrier -- you'll definitely fall in love with this quirky and glorious city.
8. Visit suppliers in mainland China
Visit your current suppliers in China to deepen your relationship, or tour factories of potential suppliers. A little guanxi (network or connections) can go a long way in China. You'd be surprised by how much more priority suppliers will give your orders after they've met you face-to-face.
9. Attend other trade shows
Make the most of your trip by joining other trade shows in Hong Kong and Mainland China. April and October are trade fair seasons in the region with a range of shows held at convenient dates so you can easily attend 2 or more relevant shows.

Many Amazon sellers attend the Electronics shows in Hong Kong at the beginning of October, then head to Canton Fair Phase 2 in Guangzhou or visit factories, come back to Hong Kong for gift and fashion shows and Global Sources Summit, before heading back to Canton Phase 3.
Download our free eBook Asia Trade Shows 101 for more information.
---


WHO SHOULD ATTEND
Private label Amazon sellers from around the world, especially those sourcing from China, and other countries in Asia

Brands that want to sell on Amazon, other marketplaces, or on their own websites
---
WHAT PAST ATTENDEES SAY
"Just a lot of experts here that I haven't seen at many other shows, and I think part of that is because the show's taking place in Hong Kong, and a lot of expats who have developed their careers in Asia live [here]" - James Gao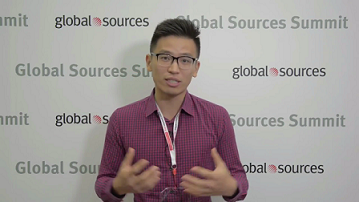 "The networking's amazing! We're all going to dinner every night together too! We're networking outside. It's not just about in the classroom; it's what you learn outside!" - Lynne Gazit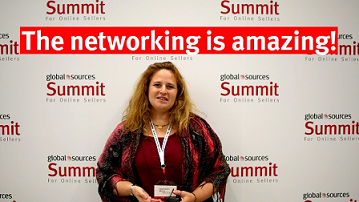 "It was almost an overload! We had problems sleeping because we were too excited about everything we learned!" - Henrik Fjerdingen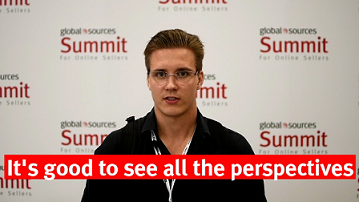 "If you want to know the ins and outs of sourcing, how to make sure you find good suppliers and have good quality products, [Global Sources Summit] is the place to be!" - Peter Luxenberg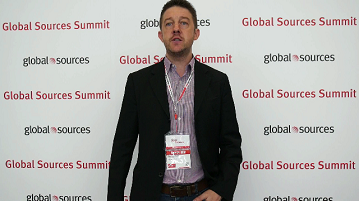 ---


SPEAKERS & AGENDA
20+ international eCommerce and sourcing experts will share best practices to build a successful private label brand, and sell online profitably.
Speakers include Andy Slamans, Liran Hirschkorn, Kevin King and more.
The agenda at Global Sources Summit is designed to help eCommerce and Amazon sellers:
Source Smarter: Learn advanced strategies to source more efficiently from China.

Sell Better: Discover what's working now in the fast-changing world of eCommerce marketing.

Profit More: Get to know how the pros have scaled their business profitably.
Sign up to receive email updates about speakers and the agenda.
---


PRE-CONFERENCE WORKSHOPS

There are three workshops that will be held on 26 October, 2018 at 2:00pm – 5:00pm. You can choose to attend any one workshop.
1. Advanced Facebook Strategies to Supercharge Your eCommerce
by Zack Franklin
Learn how to have a dependable source of customers outside of Amazon and take back control over your business through Facebook.

In this workshop you will….
Learn how top sellers are using Facebook to build a repeatable process to make any product an instant best seller
Learn how to use Facebook's data to find out exactly who your real customers are and how to reach them
Discover how to steal potential customers from other groups and market to them
Know how to create a successful Facebook Group – the best free traffic source there is and how to keep it active
Create your first Manychat sequence and use it to launch products, get reviews, and upsell your current customers
Understand the basics of Facebook Paid Advertising and some tips and tricks to avoid burning money
Learn how to create ads and basic videos for your products
Track your campaign results for Amazon using a Facebook feature none of the "gurus" are talking about

2. Advanced Strategies for Quality Control by Habib Rkha
Learn the do-s and don'ts of the quality control process and how to conduct an inspection.
In this workshop you will….
1) Learn why quality starts at inception:
Risks of not qualifying your supplier before placing an order
Defining your product specifications right
Qualifying your prototypes
2) Understand how to create inspection checklists:
Checkpoints you must not miss
Define your acceptance criteria
Case study: Plush toy for US and Europe market
3) Learn all about product inspections
How to perform your product inspections onsite efficiently
Pre-inspection preparation with your supplier
Full check or random check
How to choose the right sampling plan
Exemplary inspection step by step
How to deal with a 3PQC
3. Beginners Workshop: How to Start Selling Online by Andy Slamans & Liran Hirschkorn
Get a crash course on online selling so that you're prepared to maximize your learning during the Summit. The workshop will incorporate a 'field trip' for product research at the co-located trade shows, and will follow up with a second session on the afternoon of 28 October.

In this workshop you will….
Learn what you should sell
Learn where and how to source
Learn about private label secrets
Go on a field trip for product research at the co-located trade shows
Bonus session on 28th October! You will…
Be a part of the product round table
Learn the secrets to success on Amazon
Learn about logistics, contracting, and importing
---
CO-LOCATED TRADE SHOWS
Meet thousands of verified suppliers at two Global Sources trade shows at the same venue: Lifestyle and Fashion: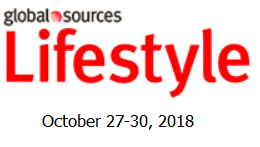 Product Categories: Gifts & Premiums, Smart Toys and Gadgets, Home Decorations, Office Supplies
New Sourcing Experience: Cool products, smart designs and new product ideas, award-winning exhibits, seminars and musical & dance performances

All show exhibitors are verified.

Also look for Verified Manufacturer icon to identify suppliers who have been licensed by relevant government bodies to manufacture goods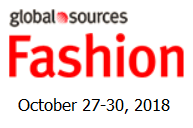 Exhibit profile: fashion accessories, fabrics and apparel

Hong Kong's largest collections of bags & luggage, footwear and sports fashion & active lifestyle products

More than 400 new exhibitors

600 exhibitors who accept small orders

Convenient dates for those who also go to Canton Fair

All show exhibitors are verified

Also look for Verified Manufacturer icon to identify suppliers who have been licensed by relevant government bodies to manufacture goods
---


Travel
Airlines
Get flight information and contact details of airlines flying to Hong Kong.

Hong Kong Visa
According to the Hong Kong Immigration Department, visitors from most countries can enter Hong Kong without a visa for periods varying from seven days to six months.
How to get to Global Sources Summit and trade shows
The Global Sources Summit will be held at AsiaWorld-Expo, right next to the Hong Kong International Airport. The venue is connected to the city through numerous transportation links, making it convenient for buyers to visit. Find out how to get there.
Sightseeing
Find out where to visit, shop, eat and more on this website from the Hong Kong Tourism Board. See Leisure Tips for Exhibition and Convention Visitors

Other Useful Information
Helpful information for visitors to Hong Kong.
---


MORE FROM GLOBAL SOURCES
Source from verified suppliers year-round at GlobalSources.com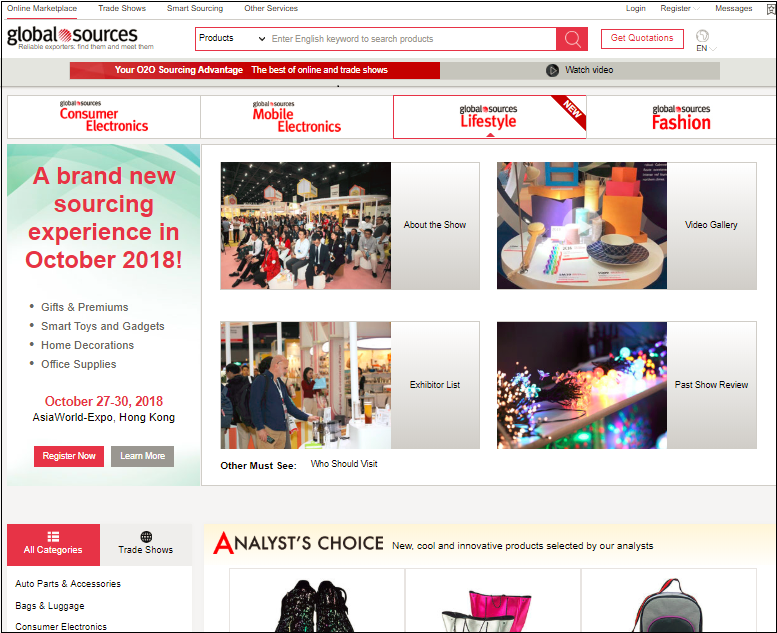 Read China sourcing best practices at SmartChinaSourcing.com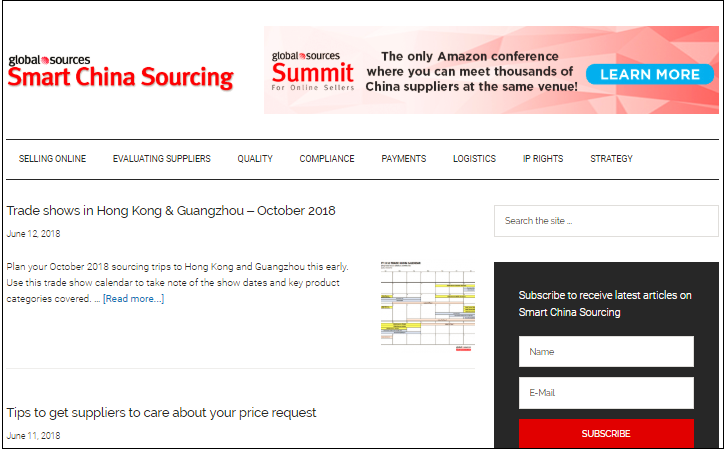 Join our Smart China Sourcing Facebook Group to get sourcing updates
---