Global SCRM Event: The Future of Games

Tuesday, October 19, 2010 from 6:30 PM to 8:30 PM (PDT)
Event Details

Bay Area Executives
Meetup Presents:
The Future of Games
Global Social CRM meetup
#GlobalSCRM
Conducted via: 
TelePresence Locations:
Santa Clara, CA, US
San Francisco, CA, US
Shanghai, China
Melbourne, AU
Sydney, AU
Tokyo, Japan
---
Schedule:
Check-In Panel Q&A Wrap Up
Santa Clara 6:30 pm 7:00pm 8:00pm 8:30pm
Shanghai 9:30am 10:00am 11:00am noon
Melbourne 12:30pm 1:00pm 2:00pm 2:30pm
Sydney 12:30pm 1:00pm 2:00pm 2:30pm
Tokyo 10:30am 11:00am 12:00pm 12:30pm
---
Overview
Jane McGonigal was the secret guest speaker at last month's Zappos All-Hands' meeting.  She opened with the almost unimaginable number of hours people have racked up playing games.  She closed by commenting on how our efforts and attractions to games could do good inside and outside of organizations.  Mission-based games are one way.  What are the others?  Our panelists have experience in social gaming in general and social gaming for education. How do we use the energy of gaming to support organizational activities and broader missions?  What are the other possible futures for gaming?
Panelists
Lyle Fong – CEO & Co-Founder – Lithium Technologies
Lyle Fong is the CEO & Co-Founder of Lithium Technologies, the leading provider of Social CRM solutions to power the customer network. Working with market leaders such as Best Buy, Sony, AT&T, Research In Motion Limited (RIM), Univision, and PayPal, Lithium is delivering the next generation of customer relationships, combining the power of online customer communities with the broader social web and traditional CRM business processes to inspire customers to innovate, promote, and support on the company's behalf.
Prior to starting Lithium Technologies, Lyle co-founded GX Media, where he was the CTO. He drove the development of Gamers.com, which was rated the #1 independent gaming portal by Nielsen NetRatings. Lyle was instrumental in raising a total of $15M in funding led by CMGI, negotiating multi-million dollar technology licensing deals with Dell, Sony, AltaVista, and Ziff-Davis, and spearheading the spin-off of Lithium Technologies. Lyle was also the driving force behind the creation of technologies for professional gaming, including a global rankings system, tournament engine, and a real-time match reporting and spectating system. These technologies were the key success factors behind the AMD PGL, the most successful and highly acclaimed professional gaming league to date with over 100 million media impressions, and also numerous tournaments for Sega.
Before Lithium Technologies and GX Media, Lyle launched two other startups - a specialized computer services business which has since expanded into one of the largest ISPs in China and a software consulting business, NetStreams.
Lyle studied at UC Berkeley, majoring in Computer Science, where he received the Hewlett-Packard Scholarship Award and National Youth Leadership Award. Lyle is also the recipient of the 2008 Anheuser-Busch University of Arizona Entrepreneur-in-Residence Award.
Dr. Keith Devlin is a co-founder and Executive Director of the university's H-STAR institute, a co-founder of the StanfordMedia X research network, and a Senior Researcher at CSLI. He is a World Economic Forum Fellow and a Fellow of the American Association for the Advancement of Science. His current research is focused on the use of different media to teach and communicate mathematics to diverse audiences. He also works on the design of information/reasoning systems for intelligence analysis. Other research interests include: theory of information, models of reasoning, applications of mathematical techniques in the study of communication, and mathematical cognition. He has written 28 books and over 80 published research articles. Recipient of the Pythagoras Prize, the Peano Prize, the Carl Sagan Award, and the Joint Policy Board for Mathematics Communications Award. In 2003, he was recognized by the California State Assembly for his "innovative work and longtime service in the field of mathematics and its relation to logic and linguistics." He is "the Math Guy" on National Public Radio.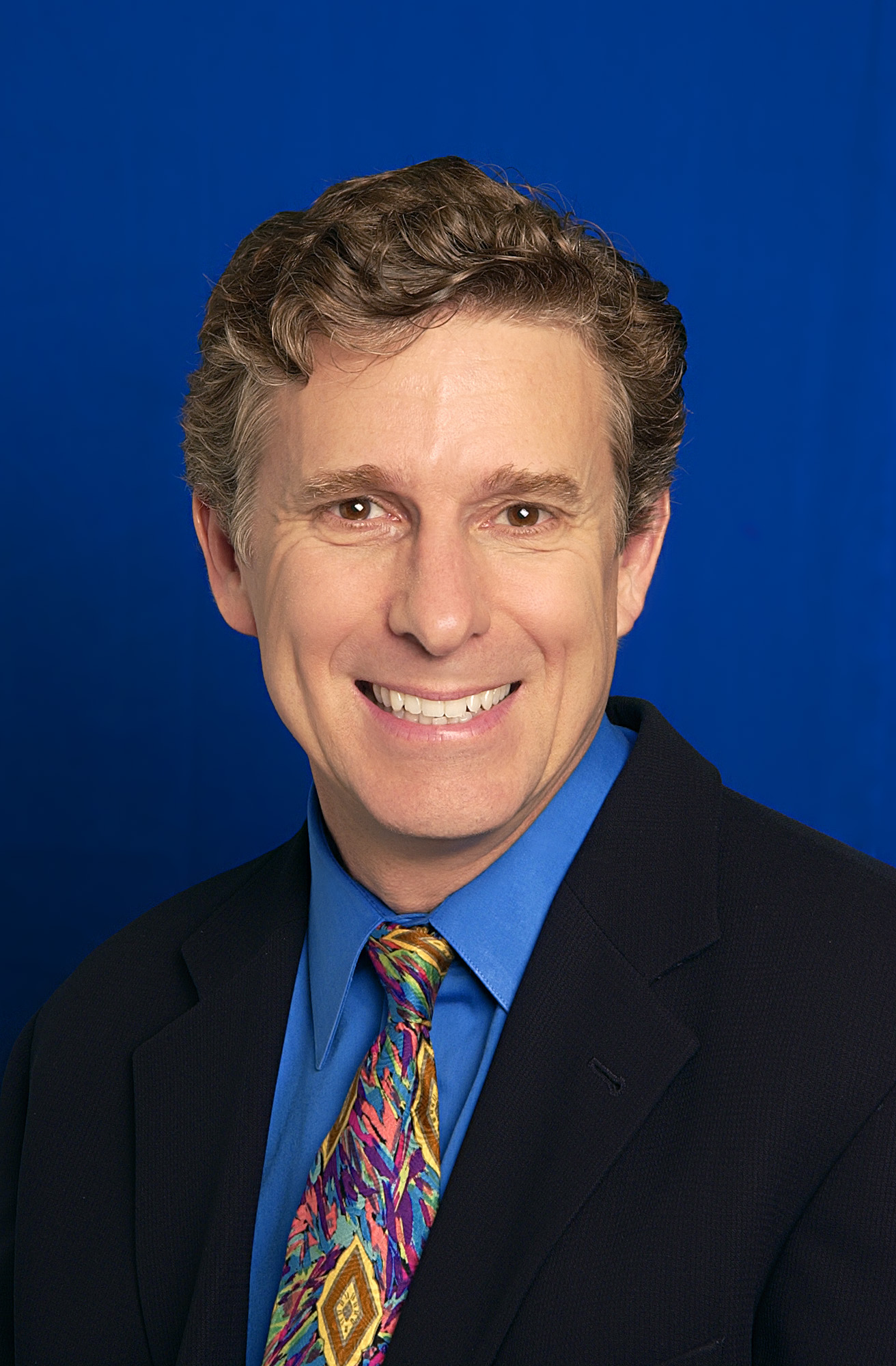 As an eFuturist, Douglas Goldstein delivers the latest intelligence and insights on how emerging technology and entertainment can improve our lives and Healthstyles. Douglas is a leading expert in improving health and performance through mobile, social media, video games and virtual worlds. As CEO of iConecto, Inc., a leading innovator in the experiential media field, Doug delivers solutions to improve productivity and performance. As a speaker, he motivates participants to apply insights from his keynotes - iLeadership', Engagement 3.0, Health 2020 & others - to create a better future.
Mathias Crawford
is a Research Manager at the Institute for the Future, where he worked with game designer Jane McGonigal to built the Foresight Engine: IFTF's platform for massively social thought experiments that address provocative scenarios about the future.
My longer bio is: 
With an A.B. in History of Science from Harvard College, Mathias is interested in the convergence of social and technological forces: how they shape our individual behaviors and the structures of our communities, and in how technologies develop in response to, and exert influence on, social, political, and individual concerns.
Mathias has been integrally involved in development of Signtific Lab, IFTF's platform for massively collaborative thought experiments that address provocative scenarios about the future.
As a member of the Technology Horizons program, Mathias has written extensively about the future of education, and has participated in research into the technological forces that are contributing to changing structures of community support; the nature of collaboration, especially as it is practiced in open source communities and by youth; and changing patterns of retail and banking.
Moderator
Terri L. Griffith, Professor of Management, Leavey School of Business, Santa Clara University
Prof. Terri Griffith has studied the fabric of technology, organizations, and people since 1984. She's a professor at Santa Clara University's Leavey School of Business where she teaches Organizational Design and Technology & Innovation Management in the MBA program.  Her work on teams in innovation companies was funded by the National Science Foundation.  She's recently taken a big step into writing for real people and is looking forward to the 2011 publication of her book on systems savvy management.  She blogs on Technology & Organizations at http://www.TerriGriffith.com/blog.
@terrigriffith
---
WebEx Info:
Meeting Number: 202 577 824
Meeting Password: Once you have registered for the meeting, you will receive an email message confirming your registration. This message will provide the information that you need to join the meeting.
-------------------------------------------------------
To join this meeting (Now from the Apple iPhone (R) and other smartphones!)
-------------------------------------------------------
1. Go to https://cisco.webex.com/cisco/j.php?J=202577824
2. Enter the meeting password: Once you have registered for the meeting, you will receive an email message confirming your registration. This message will provide the information that you need to join the meeting.
3. Click "Join Now".
4. Follow the instructions that appear on your screen.
----------------------------------------------------------------
ALERT:Toll-Free Dial Restrictions for (408) and (919) Area Codes
----------------------------------------------------------------
The affected toll free numbers are: (866) 432-9903 for the San Jose/Milpitas area and (866) 349-3520 for the RTP area.
Please dial the local access number for your area from the list below:
-  San Jose/Milpitas (408) area:  525-6800
-  RTP (919) area:  392-3330
-------------------------------------------------------
To join the teleconference only
-------------------------------------------------------
1. Dial into Cisco WebEx (view all Global Access Numbers at
http://cisco.com/en/US/about/doing_business/conferencing/index.html
2. Follow the prompts to enter the Meeting Number (listed above) or Access Code followed by the # sign.
San Jose, CA: +1.408.525.6800  RTP: +1.919.392.3330
US/Canada: +1.866.432.9903  United Kingdom: +44.20.8824.0117
India: +91.80.4350.1111  Germany: +49.619.6773.9002
Japan: +81.3.5763.9394  China: +86.10.8515.5666
Attendee List
Sort by:

Date

|

First Name

|

Last Name
Organizer
Bay Area Executives meetup gathers top Bay Area Executives to discuss issues of the day. More information is available at http://www.meetup.com/BayAreaExecutives.