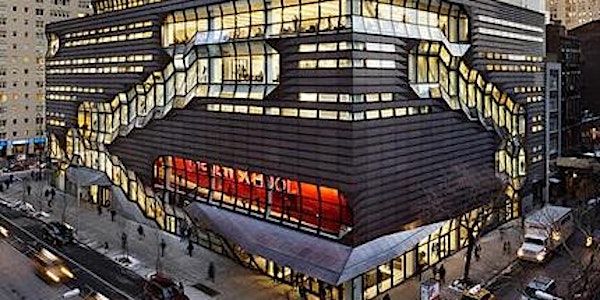 Global Responsible Intergenerational Leadership Book Launch
Event Information
Location
The New School
6 East 16th Street, 9th floor, Room D-908
New York, NY 10003
Description
Join Oikos International New York City Chapter for a Book Launch Event of Julia M. Puaschunder's 'Global Responsible Intergenerational Leadership: A Conceptual Framework and Implementation Guidance for Intergenerational Fairness' with Vernon Arts & Sciences.

Today's grand policy dilemmas of climate change, over-indebtedness and demographic shifts, have momentous long-term implications. Future generations will be constrained by our present decisions to an extent that is without precedent in advanced capitalist democracies. This book is an extensively researched and reasoned appeal in favor of intergenerational fairness - the ability to provide to future generations an at least as favorable standard of living as that enjoyed today. Intergenerational equity is an essential consideration in finding lasting solutions to the multifaceted crises of our time. As an implicit contract and transfer between living and future generations, intergenerational equity avoids discriminating against future generations.

The book theoretically defines intergenerational equity as a natural behavioral law, in order to capture human ethicality bounds. Outlining some of the causes of the current intergenerational imbalances regarding climate change and overindebtedness, sets the basis for understanding their drivers and implications. A central proposition is that the natural human drive towards intergenerational fairness can be the basis for the necessary behavioral responses: the human-imbued moral compass of natural law can be a useful complement to public policy.

Practical implications and recommendations for the advancement of intergenerational equity are provided. Attention is drawn to the problem of providing the required leadership to promote the idea of intergenerational equity as a guiding principle in corporate, social and policy action. This book contributes both theoretical and practical insights of economists, sociologists, public policy makers and corporate executives tasked with tackling the most pressing contemporary challenges of mankind.

Date and time
Location
The New School
6 East 16th Street, 9th floor, Room D-908
New York, NY 10003