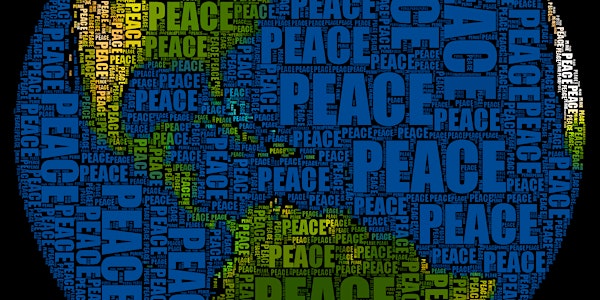 Global Perspectives on Pro-Peace Policies, Programs and Place-making
When and where
Location
McNeil Building, Room 286-7 3718 Locust Walk Philadelphia, PA 19104
Description
Global Perspectives on Pro-Peace Policies, Programs and Place-making
Wed Sept 18th 5:00-6:30
Perry World House, 3803 Locust Walk, UPenn
Panelists will discuss how their work and research connects to peace and help us understand policies, programs, and cultural shifts that create and sustain peaceful communities.
Carly Rose Pourzand, MSW (SP2 Alum), Community Engagement Program Specialist, Penn State Center- Philadelphia
Carly is passionate about facilitation and creating learning spaces that reveal asymmetrical power dynamics. For more than five years, she worked as a facilitator at World in Conversation, Center for Public Diplomacy. Carly has been listening and building partnerships in order to advance the collective impact of local, Philadelphia-based communities and international communities ever since. She recently worked at the intersection of immigration and education to create safer and more welcoming schools for immigrant and undocumented families. She also cofounded an organization called Colombia se Escucha, a community-led group approaching Colombia's peace process through dialogue. Currently, she is working on personal project about the impact of sanctions on Iranian people.
Rupa Pillai, Ph.D. Senior Lecturer, Asian American Studies Program & 2019-2020 Alice Paul Center for Research on Gender, Sexuality and Women Visiting Scholar
Rupa is a cultural anthropologist interested in the intersection of race, religion, and migration. Her dissertation, Caribbean Hinduism on the Move, is the culmination of 15 months of ethnographic fieldwork with the growing Indo-Caribbean American community in New York City. Through this research, she explores how this community adapts and mobilizes Hinduism in this second migration, first from the Indian subcontinent and second from the Caribbean, to carve a space for themselves within the social landscape of New York City.
Nyamal "Mal'' Tutdeal, MA, Co-founder/Executive Director of NyaEden Foundation, Inc and a former refugee from South Sudan.
Nyamal received her Bachelor of Arts in Human Relations, and a Master of Arts in International Peace and Conflict Resolution with a concentration in NGO Management, and Social Entrepreneurship. Currently, Nyamal is the Executive Director of the NyaEden Foundation, an International Classroom Educator at Penn Museum and a Gambling Specialist with the Department of Behavioral Health and Intellectual disAbility Services (DBHIDS) with the City of Philadelphia. Nyamal has worked with various immigrants, refugees, youth, and women groups both domestically and internationally as a notable international speaker and civil society leader. She has led rallies and hosted numerous events. Her advocacy work took her to the white house through Lutheran Immigration Refugee Services (LIRS) during President Obama's second term in office.
_____________________________________
This program is supported by Perry World House, Peace Day Philly, United Nations Association of Greater Philadelphia, and the School of Social Policy & Practice. Peace Day Philly is a grassroots initiative to support local and global programming for positive peace and creating the conditions for peace, unity and justice in our community.
Questions: shown@sas.upenn.edu