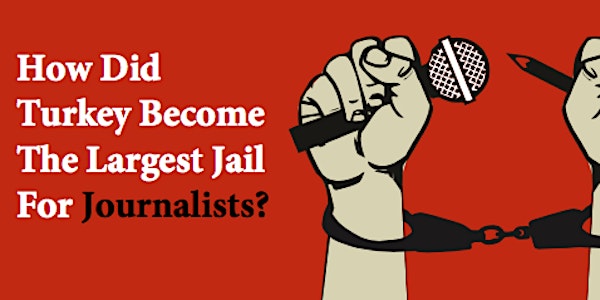 Global Perspectives: How Did Turkey Become the Largest Jail for Journalists?
When and where
Location
WJCT 100 Festival Park Avenue Jacksonville, FL 32202
Description
GlobalJax, the Atlantic Institute and the Istanbul Cultural Center invite you to an evening reception, Wednesday, November 1, featuring Sevgi Akarcesme, a Turkish journalist in exile, as she discusses Turkey's swift drift into dictatorship in the last couple of years. She will not only tell about her own ordeal, but also analyze the current political and social climate in Turkey as a massive purge continues.
5:30 - 6:15 PM Free Turkish Food Provided
6:15 - 7:15 PM One-Hour Presentation
7:15 PM Question and Answer Session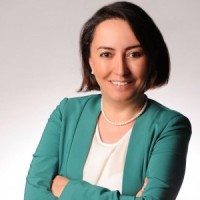 Sevgi Akarçeşme is the dismissed editor-in-chief of Today's Zaman, an English daily in Turkey which was brutally taken over by the regime in 2016. She received her B.A. in Political Science from Bilkent University in 2001. She holds a Master's degree in International Relations and another M.A. in political science from Temple University. Following her graduate studies, she joined CSIS in Washington D.C.
In Turkey, she worked at the Office of the President between 2008-11. After working as an advisor at the Ministry of Foreign Affairs, she switched to media in 2012, worked as a correspondent in Today's Zaman and wrote columns for daily Zaman. In exile, she managed TurkishMinute.com until May 2017.
Her master's thesis on civilian-military issues was published as a book in 2010. In addition to academic articles, she has published commentaries in the New York Times, Quartz, Politico and Al Jazeera English, appeared on CNN International and BBC Hard Talk along with other international outlets.
Space is limited. This event is free but you mmust RSVP if you plan to attend.

At GlobalJax, we believe that through connecting with the world, each one of us has the ability to help solve tough global challenges while developing the next generation of leaders. To that end, GlobalJax provides members, corporate sponsors, and North Florida high school students opportunities for authentic and meaningful interactions with emerging and established leaders from around the world.
While You are Here...
The work we do has never been more important — whether it's because of ongoing conflict or "news" that tells just part of thestory - now more than ever, we need connection, conversation, and global perspective.
Click here to learn more or to support GlobalJax's efforts to create a more globally connected, informed and vibrant region.