Event Information
Refund policy
Contact the organizer to request a refund.
Eventbrite's fee is nonrefundable.
Meditate with like-hearted friends for a Pocket of Peace to honor International Day of Peace September 21st led by Suzanne Jewell
About this event
Wherever we practice Peace together, Peace grows.
Since the start of the year I've been informally offering short meditation practices through social media called "Pockets of Peace". These have been short, 5-minute-or-less mindful moments to drop into a momentary space of calm. Often I record them while kayaking on the Little River, or in the backyard of the Open Awareness Buddhist Center, where I currently reside in a cottage at the rivers edge. I'm blessed to have taken refuge here during Covid and after a flood. I'm a modern day Miami climate refugee, you see.
Or you might have seen the Inside South Florida TV segments on "How to Cope With Anxiety After a Disaster" or "How To Stay Calm During A Road Rage Situation".
I believe a Pocket of Peace is a way to seed sweetness in our very bitter world.
Many have expressed how helpful, calming and soothing its been to take these short breaks. Many have also asked if we could have a time to practice in a more "formal" way, together, for more than five minutes.
To honor the International Day of Peace on September 21st, let us join together virtually to #BeThePeace we want to see in the world. Here's what the United Nations shares about this important day:
"Each year the International Day of Peace is observed around the world on 21 September. The UN General Assembly has declared this as a day devoted to strengthening the ideals of peace, through observing 24 hours of non-violence and cease-fire.
In 2021, as we heal from the COVID-19 pandemic, we are inspired to think creatively and collectively about how to help everyone recover better, how to build resilience, and how to transform our world into one that is more equal, more just, equitable, inclusive, sustainable, and healthier."
Won't you join us?
Simply follow the instructions we'll send once you register and join us to sew the seeds of peace by pausing together with us. Share with friends. Please.
Let's gather together for this Pocket of Peace Online Global Meditation, Tuesday, September 21st, 7:00pm.
What is a Pocket of Peace and why should you practice it?
Like the United Nations commitment, this day is meant to be a 24 hour respite from violence. The obvious act would be to put down weapons that are being used worldwide and honor a cease-fire.
Yet there are weapons mankind uses that are equally as powerful as guns, they don't have "bullets", but can seed pain, create harm and destroy our own peace and that of others. This poem by St. Thomas Aquinas speaks to this damage we do to one another with the weapons of our minds when we don't mindfully choose to #BeThePeace we want to see in the world:
Starting at 7am Tuesday, SEP 21st, put down your weapons.
Literally and figuratively, put down the anger, combativeness, need to be right and force to make others wrong. A Cease Fire means we stop shooting arrows and daggers at one another, but its actually, in this case, an inside job.
We are Fields Before Each Other, St. Thomas Aquinas
How is it they live for eons in such harmony – the billions of stars –
when most men can barely go a minute without declaring war in their mind against someone they know.
There are wars where no one marches with a flag, though that does not keep casualties from mounting.
Our hearts irrigate this earth.
We are fields before each other.
How can we live in harmony?
First we need to know: we are all madly in love with the same God.
(Love Poems From God: Twelve Sacred Voices from the East and West by Daniel Ladinsky)
A Pocket of Peace then, is a momentary inner and outer cease-fire of the weapons like rage, anger, upset, conflict, judging, self-criticism and most importantly, othering.
A Pocket of Peace is a time to come together and intentionally lay down these inner "weapons" and pick up the practice of inner kindness, soul nourishment and tender heartedness.
A Pocket of Peace is a way to seed sweetness in our very bitter world.
I invite all of us to practice Peace, because without it, we are individually and collectively lost. We cannot bring into being a more peaceful world in the outer if we don't know what peace feels like in our inner world.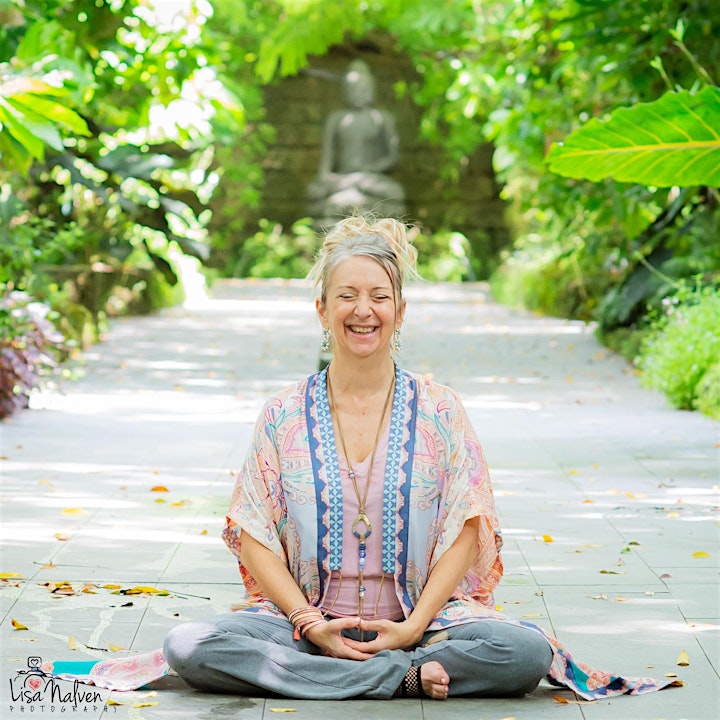 About Suzanne
Suzanne, often called "The Mindful Jewell", and The Mindful Entrepreneur, came to put her "tush on a cush" when she experienced burnout, facing an unruptured aneurysm and a rare set of neurological diseases. The nearness of Death became a powerful teacher to help her find daily gratitude and a new personal hashtag, #WokeUpAboveGround.
A former global TV executive, she teaches and trains at Miami Dade College's Idea Center, Babson College's Women Innovating Now lab and Nova Southeastern University's Levan Center for Innovation. Select clients from the Gates Foundation the 1st World Happiness Summit, and the Summit of the Americas make up her private practice since departing from Cisneros TV Group. She works with small groups and one-on-one coaching addressing The Mindful Entrepreneur Mindset, The Mindful Way of Leadership, Mindful Way 4 Kids, The Mindful Teams Training, and the Three M's (Marketing + Motivation + Mindfulness).
Trained & certified, she's a start-up coach helping start-ups start up, completed her two-year UC Berkeley Greater Good Science Center training in mindfulness meditation and leads HeartMath resiliency sessions. Mindful awareness and leadership that starts within is key to every aspect of Suzanne's work, no matter where she's leading others in what has healed her heart, mind, body and soul.
Jewell appears regularly on Inside South Florida for "Mini Mindful Moments" helping the community navigate the overwhelm of grief, anxiety and stress that is the common theme of these times.
For her radio show, Mindful Mornings Miami, she's interviewed Deepak Chopra, Jane Goodall, neuroscientist Dr. Amishi Jha, NY Times Bestseller Sharon Salzberg and Elizabeth Gilbert and has exciting plans for the New Year yet to be revealed.
If you want to work with me or learn more, you can connect with me on LinkedIn, reach my website or drop me a note of inquiry at sj@suzannejewell.com.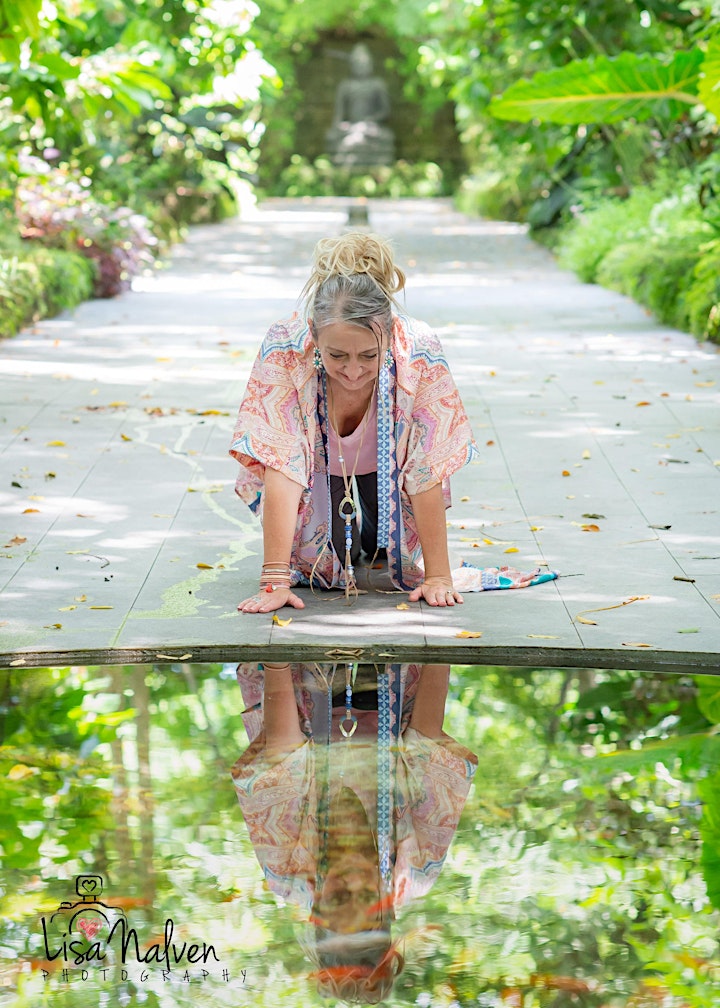 We cannot be what we cannot see.
So let's see & feel peace as a practice.
Together.
Every good thing worth doing takes a village, friends. So here is my Pocket of Gratitude to say thank you. And these deliciously delightful images come from a beloved friend, client and soulsister, Photo Journalist & Photopreneur Lisa Nalven. We took them on my recent birthday, September 5th at Patch of Heaven Sanctuary in the Redlands. Both Lisa and Patch have my heart. I find great mutual growth with Lisa and deep peace at Patch. This is my glance of gratitude to say thank you for being part of my village. And like the man behind the curtain in The Wizard of Oz, there is also a warm shout-out to Hugo Sanchez for his tech wizardry, as well as Amy Palma, #ProducerExtraordinaire. Lastly, by no means least, I tip my hat also to the grace with which Lama Karma Chotso of the OABC allowed me to take refuge and my vows during this tumultuous time on Earth.
Doing these gatherings is one way, for me, to #BeThePeace I seek to see, be and meet in the world.
May this be of good use.
Use what works. Discard the rest.
See you on the cushion!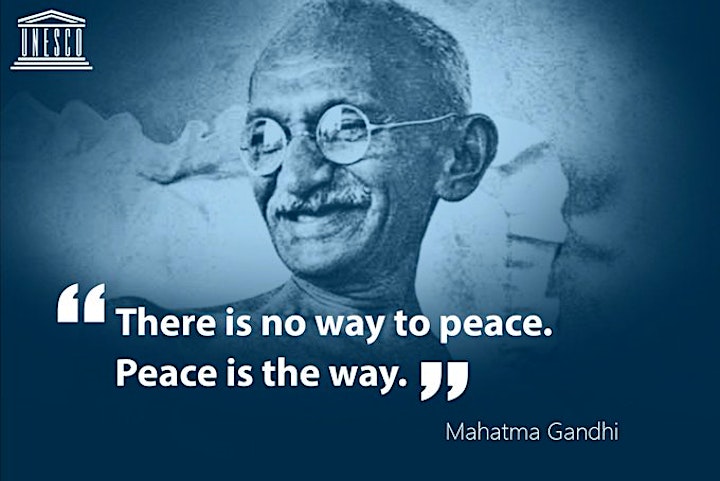 JOIN THE ZOOM EVENT HERE
NOTE: Use the honor system, if you've not paid, please drop a note directly to sjewell9564@gmail.com for Zelle or pay to Cash App at $SuzyJewell
Suzanne Jewell is inviting you to a scheduled Zoom meeting.
Topic: Global Online "Pocket Of Peace" Meditation for International Day of Peace
Time: Sep 21, 2021 07:00 PM Eastern Time (US and Canada)
Join Zoom Meeting
https://us06web.zoom.us/j/88588139107?pwd=cURlVXNGZkhFejlNd0hEVGx1NnhLQT09
Meeting ID: 885 8813 9107
Passcode: 0FNQH2_6nY
One tap mobile
+16465588656,,88588139107#,,,,*0845247260# US (New York)
+13017158592,,88588139107#,,,,*0845247260# US (Washington DC)
Dial by your location
+1 646 558 8656 US (New York)
+1 301 715 8592 US (Washington DC)
+1 312 626 6799 US (Chicago)
+1 720 707 2699 US (Denver)
+1 253 215 8782 US (Tacoma)
+1 346 248 7799 US (Houston)
Meeting ID: 885 8813 9107
Passcode: 0845247260
Find your local number: https://us06web.zoom.us/u/kffA6btzy
Date and time
Location
Refund policy
Contact the organizer to request a refund.
Eventbrite's fee is nonrefundable.
Organizer of Global Online "Pocket Of Peace" Meditation for International Day of Peace
Suzanne Jewell, The Mindful Entrepreneur, hosts Mindful Mornings Miami, founded VentureWomen Conscious Connection events and trains in the corporate space on mindfulness, attention training and emotional intelligence in South Florida. Mindfulness actually saved here life. She has created, teaches and facilitates around a body of work called, The Mindful Way of Being Human 101, How to Be a Mindful Entrepreneur and The Mindful Way of Leadership.
 A recovering perfectionist and global TV executive with Cisneros TV Group, Jewell lived the adrenaline addicted "always on" life of achievement at all costs. An unruptured aneurysm stopped her in her tracks. Panic attacks brought her to sit still. Converting near tragedy to triumph in an unconventional way, Jewell learned how to focus her attention with purpose through mindfulness and she healed her autopilot way of life. She now trains, speaks and teaches across South Florida and beyond at Miami Dade College, Conscious Company Leadership Forum, Women's Wireless Leadership of South Florida, Professional Grant Writers of South Florida, Cambridge Innovation Center, Tedge Mindful Co-working, Rokk3r Labs, Philanthropy Miami, Pelican Harbor, BizHack Academy, Urban Philanthropies,  The Sacred Space, is a start-up coach with Babson College's Women Innovation (WIN) Lab and leads one of South Florida's most innovative female leadership gatherings called VentureWomen.
 Whether interviewing Deepak Chopra on her show, Mindful Mornings Miami,  coaching a start-up entrepreneur or helping her students and clients train their attention, Jewell's gems of mindfulness + motivation + marketing will help you learn to live, work, create and play in a mindful way.
Now a corporate trainer, wellness entrepreneur and start-up strategist & consultant on brand storytelling and brand storyselling, clients have included the Bill & Melinda Gates Foundation Alive & Thrive Ethiopia project to Game of Choice Not Chance (Gates India), the 1st World Happiness Summit, Summit of the Americas Ministerial Meeting & Free Trade Area of the Americas (FTAA), DOD Southern Command's Partnership for the Americas program, the Pentagon's Joint Civilian Orientation Conference in the Middle East, Foundation for Democary in Africa, AeroVotar Venezuala Vote Project, ShareNest the app, ArtPrize CONNECTED, ArtBasel's OmniArt, The City of Miami Beach, Greater Miami Convention & Visitor's Bureau, fashion designer Diane Von Furstenberg, Broward Center for the Performing Arts, Awareness into Action, SmartTecPort and more. 
Have questions? Want to learn more or book Suzanne for your next corporate training, urban retreat or to MC a special event at www.suzannejewell.com or sj@suzannejewell.com.