About this Event
View the conference flyer here
"Nothing was your own except the few cubic centimetres inside your skull." -George Orwell, 1984
The quoted sentence conveys the idea that the mind is a kind of last refuge of personal freedom and self-determination. While the body can easily be subject to domination and control by others, our mind, along with our thoughts, beliefs and convictions, are to a large extent beyond external constraint. Yet, with advances in neural engineering, brain imaging and pervasive neurotechnology, the mind might no longer be such an unassailable fortress. Today, pervasive neurotechnology applications include brain-computer interfaces (BCIs) for device control or real-time neuromonitoring, neurosensor-based vehicle operator systems, cognitive training tools, electrical and magnetic brain stimulation, wearables for mental wellbeing, and virtual reality systems. Mental decoders are capable of decoding mental states and translating them into observable outputs such as text, verbal signals or graphic images. For example, Herff and Mirkovic have independently demonstrated the effectiveness of a decoder capable of reconstructing speech from brain waves. While these advances can be greatly beneficial for individuals and society, they can also be misused and create unprecedented threats to the freedom of the mind and to the individuals' capacity to freely govern their behavior.
The Global Neuroethics Conference will educate the general populace on the current exponential growth within the fields of neuroscience and neurotechnology; while simultaneously elaborating on the need for new neuro-specific human rights. Lectures will be provided by a number of very distinguished speakers who have dedicated their lives to the fields of neuroscience, neuroethics, and human rights. An interactive Q&A session will take place near the end of the conference. This session will allow the attendees to ask the speakers any questions they may have regarding the topics that have been discussed. There will also be a segment during the conference which will allow the victims of human rights violations in the neurological field to give brief testimonials to the audience. A panel of legal experts, neuroscientists, technology developers, neuroethicists, and human rights advocates has been formed, and will continue accepting membership applications. This panel has created a rough draft of the Neuro-Specific Human Rights Bill, which will be distributed to all conference attendees. Discussion regarding the current state of the bill is highly encouraged as it will be presented to legislative assembly later in the year. All suggestions regarding any potential revisions to the bill will be acknowledged, reviewed, and deliberated by the panel. This conference will be covered by multiple media outlets, and representatives from all 4 major political parties will be invited.
The current list of confirmed speakers that will be providing lectures at this conference are as follows: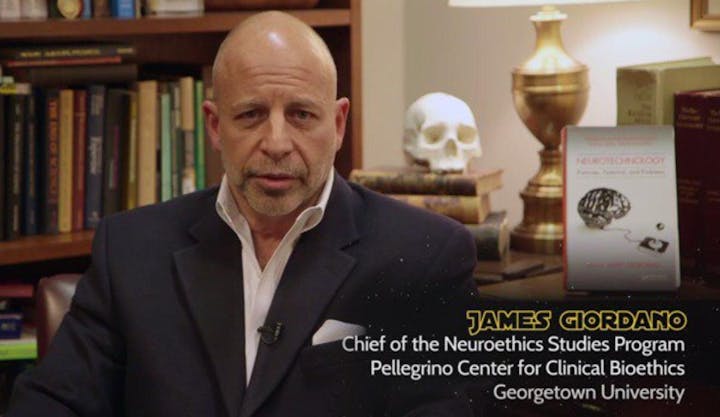 James Giordano, PhD, MPhil
is Chief of the Neuroethics Studies Program, and Scholar-in-Residence in the Pellegrino Center for Clinical Bioethics, and is Professor in the Departments of Neurology and Biochemistry at Georgetown University Medical Center, Washington, DC, USA. He is also Distinguished Visiting Professor of Brain Science, Health Promotions and Ethics at the Coburg University of Applied Sciences, Coburg, Germany, and was formerly 2011-2012 JW Fulbright Foundation Visiting Professor of Neurosciences and Neuroethics at the Ludwig-Maximilians University, Munich, Germany.
Dr. Giordano currently serves an appointed member of United States Department of Health and Human Services Secretary's Advisory Council on Human Research Protections (SACHRP); and has served as an appointed member of the Neuroethics, Legal and Social Issues (NELSI) Advisory Panel of the Defense Advanced Research Projects' Agency (DARPA), and Senior Science Advisory Fellow of the Strategic Multilayer Assessment Branch of the Joint Staff of the Pentagon.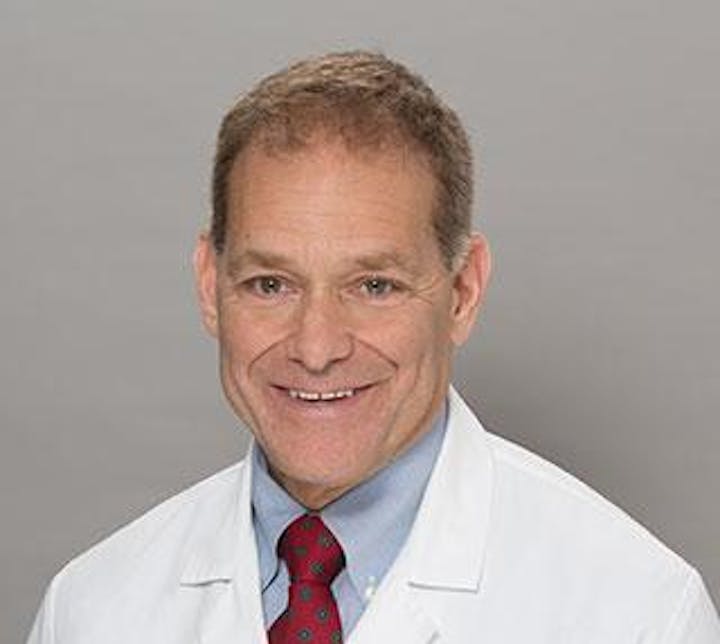 Michael Hoffer, MD, FACS
is a Professor of Otolaryngology and Neurological Surgery at the University of Miami. Dr. Hoffer is also the director of the university's Vestibular and Balance Program. He spent 20-plus years in the Navy studying mild Traumatic Brain Injury (mTBI), tinnitus, hearing loss, and vestibular disorders on active duty service members. Dr. Hoffer was lead author of the study, "Acute Findings in an Acquired Neurosensory Dysfunction," published in the peer-reviewed journal Laryngoscope Investigative Otolaryngology. The Miller School study included a review of 25 individuals at the U.S. Embassy in Cuba who reported a localized sensation of noise/pressure and 10 individuals who were roommates of those affected and did not experience the phenomenon.
Dr. Hoffer received his MD from the University of California San Diego School of Medicine, did his residency at the University of Pennsylvania, held a Neurotology Fellowship at the Ear Research Foundation, and received his BS in Biology from Stanford University. He has published extensively and received research grants from the Department of Defense, National Institutes of Health, and industry.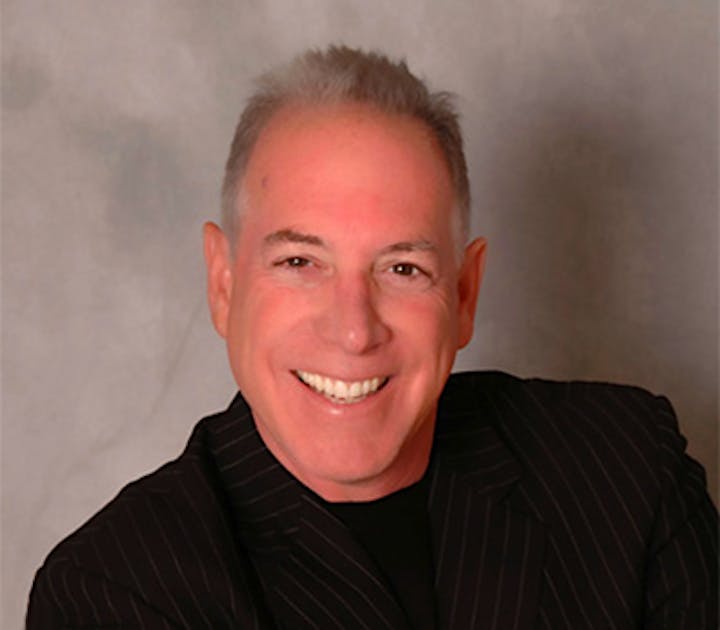 James Canton, PhD
is a renowned global futurist, social scientist, author, and visionary business advisor. As a former Apple Computer executive and high tech entrepreneur, he has been insightfully forecasting the key trends and technologies that have shaped our world. The Economist recognizes him as one of the leading global futurists. He has advised three White House Administrations and over 100 companies.
Dr. Canton has held a academic appointments at Singularity University at NASA, the Kellogg School of Management, MIT's Media Lab, Europe, the Potomac Institute, and served on the International Advisory Council, Economic Development Board for the State Singapore, been an advisor to the National Science and Technology Council, US Departments of State, Defense and Health and Human Services.
This event is solely funded off of the philanthropy of those who want to proactively protect humanity from the potential unintended consequences or misuse of neurotechnology. Contracts for silver, gold, and platinum level sponsors are still available. Sponsorship includes exhibitor booth space at the event, as well as corporate branding on the conference websites and marketing material. Donations of any amount are also welcomed, and provide us with significant fundraising assistance. Click on the PayPal link for donations below.