Global Mobile Internet Conference - GMIC 2012

Thursday, May 10, 2012 at 9:00 AM

-

Friday, May 11, 2012 at 6:00 PM (PDT)
Event Details

China National Convention Center
No.7 Tianchen East Road, Chaoyang District
100105, Beijing, China
The Global Mobile Internet Conference (GMIC) is Asia's largest and most elite mobile Internet conference. It is specifically designed for mobile Internet leaders to connect with each other, to learn from top industry influencers, and to promote their initiatives.
Please click HERE to learn more about GMIC 2012.
Connect, Learn, and Promote.
The novel state of the mobile Internet industry will prove to be a stimulating point of discussion, and will make The Global Mobile Internet Conference 2012 one of the most exciting and engaging events in Asia yet, with enterprises from a wide array of industries ranging from services, software, games, end-user device producers, telecom operators, government representatives, industrial organizations, academic elites, investors, totally reaching over 1000 representatives participating to discuss the developmental changes of the global mobile Internet industry. 
The conference consists of 3 stages: the G20 executive stage, appSpace developer stage and the G-Startup stage. Combined, these stages cover the full spectrum of the mobile ecosystem making GMIC the preeminent platform to promote mobile technologies and initiatives in China.
The Global Mobile Internet Conference 2012 will be the fourth iteration of the GMIC conference and is hosted by the Great Wall Club, the leading network-based CEO club in the global mobile Internet industry.  GMIC 2012 continues to aim to be at the frontier of the mobile Internet landscape to bring together leaders, influencers, and executives in mobile Internet from around the globe.
Why You Should Attend
Growth - Mobile internet growth in China
The past few years have seen a dramatic climb in the number of mobile internet users within China to over 700million. While this trend shows no sign of slowing down it is important to understand what is pushing the remarkable growth. As the largest mobile industry gathering in China, GMIC2012 is at the heart of this growth and will give attendees a unique outlook on its causes & implications.
Global - Benefits for International, especially American Attendees
GMIC 2011 had 1441 attendees and 1577 mobile developers from 26 countries, with 43% of the attendees being executives. Additionally, almost 30% of attendees were from countries outside of China making it one of the most international conferences in China to date. We are expecting 5000 attendees to the GMIC 2012, including executives from leading mobile Internet companies in Asia, Europe, and the US. To provide better service to international visitors, we have prepared international registration & reception, interpreters, bilingual volunteers etc.. More than that, we will hold American Night, American Session and Booth this year to address the American Influence. 
Speakers - Global Mobile Internet Elites
GMIC 2012 is the single event in Asia that brings together mobile Internet industry elites, leaders, and influencers from the East and West as high quality speakers, representing the leading forces in mobile Internet around the globe.
Featured Speakers including:


CEO Sina.com                                                               Angel Investor, CEO Xiaomi


Senior Executive Vice President Tencent                             Inventor of Imode


Shainiel DEO                                                                  Manzi XUE
CEO Halfbrick Studios (Fruit Ninja)                                    Angle investor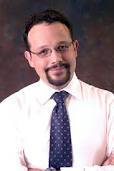 Executive Chairman  Outfit                                           CEO Evernote
   


Lifen WANG                                                                  Joe Hu
CEO Umiwi.com                                                             CEO NetDragon Boyuan
Check Out the speaker from Last Year

Top Sponsors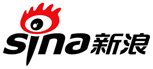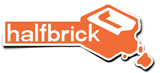 Have questions about Global Mobile Internet Conference - GMIC 2012?
Contact GWC
When & Where
No.7 Tianchen East Road, Chaoyang District
Beijing, 100105
China

Thursday, May 10, 2012 at 9:00 AM

-

Friday, May 11, 2012 at 6:00 PM (PDT)
Add to my calendar
Organizer
GWC connects mobile leaders around the world by enabling its members and clients to develop trusted relationships, learn market leading strategies, promote their initiatives and ultimately, grow their mobile internet business globally. GWC's exclusive private network, Global Mobile Innovators, includes some of the world's most influential executives, entrepreneurs, developers and investors in the mobile Internet industry such as executives from Tencent, Alibaba, China Unicom, Microsoft, DeNA and Gree.
GWC is the organizer of the Global Mobile Internet Conference held annually in Beijing and Silicon Valley.