Global Macroeconomic Trends: Catalysts and Implications Expert Panel
Description
Countdown 2020: Is the economic recovery facing a bump in the road, or hitting a wall?
Global Macroeconomic Trends and Outlook
November 05, 2019, 5:30 pm-8:30 pm; Room 505; UC Berkeley Extension San Francisco Center; 160 Spear St., San Francisco
A year before a historic Presidential election, our nation looks askance. It's been the longest, albeit tepid, recovery in several decades, causing consternation among the investors. Do economic recoveries necessarily die of old age? Or does something, or someone, kill them? From the hyperactive global central banks and their unprecedented actions to the governmental fiscal interventions, or the lack thereof, not to mention the political fork being offered next November, the general stakeholder is confronted with a myriad of 'conundrums.'
Add to it the various impediments: US-China trade dispute, the glaring fiscal improbity, BREXIT, geopolitical stand-offs, and the list goes on and on. They are bewildered with the way the markets keep rallying and becoming more expensive, even as we see little reason for it. In these interesting times, beset by uncertainties, what opportunities should we focus on capitalizing and what risks are there to be managed, and when is historically 'bad news' actually 'good news?' Or the other way around!
This session will open with an executive briefing on critical macroeconomic update, including:
History of peaks and troughs

Federal Reserve actions during The Great Recession and after

The global scene

The developed markets

The emerging markets

The Global catalysts

The courage of conviction: the good, the delusional, and the ugly?

My 'take!'
Following the briefing, a panel of finance and industry luminaries will analyze and discuss these topics and answer questions. The audience is encouraged to ask what's on their mind.
---
Faculty Team: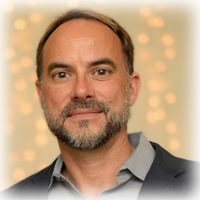 Brett Yokom, MBA, PhD candidate (Business Psychology), Business Communications and Language Instructor, to introduce the panel and co-moderate the panel along with Mohsin Hafeez, MBA, CFP®
Brett Yokom is an instructor, presenter and workshop facilitator at UC Berkeley Extension. He has been in the Silicon Valley and San Francisco region for most of the last 50 years and has experienced firsthand the tremendous and constant growth and change of the technology industry. His areas of expertise include workplace communication; audience engagement and messaging; entrepreneurship and the founder's journey; ESL; program design and organization; and almost anything related to "soft" skills. More recently, Brett has begun work on a Ph.D. in Business Psychology with an emphasis on the experiences of start-up founders in the tech ecosystem, and has increasingly been invited to speak and facilitate events in the Silicon Valley/SF area and beyond.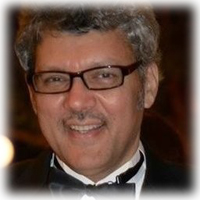 Mohsin Hafeez, MBA, CFP®, Adjunct Faculty, Finance and Macroeconomics, to offer the executive macroeconomic commentary at the beginning of the session
Mohsin Hafeez, MBA, CFP®, helps manage client assets in an advisory capacity for both individuals/families and institutions in a large international financial services firm. He has been teaching for several years, and, in addition to the extension arm of UC Berkeley in the Business & Finance Dept. and the International Programs, he is currently an adjunct professor at the Graduate and Undergraduate Programs of the Hult International Business School, and the Ageno Graduate School of Business, Golden Gate University. Mohsin has an MBA from Golden Gate University and is designated as a CFP® after completing his financial planning coursework at UC Berkeley. He has been a keynote speaker at various events, including Ashridge Executive Education Center, UK, where he spoke on global macroeconomic trends, Golden Gate University, and other institutions of higher business learning abroad.
---
Expert Panel: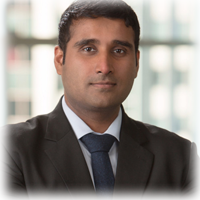 Tushar Yadava, BS, MA, Director and Strategist, Blackrock
Tushar Yadava, Director, is a Strategist in BlackRock's Client Portfolio Solutions (CPS) team working on BlackRock's model portfolios for financial advisors and intermediary platforms in the US and Latin America. Client Portfolio Solutions is the investment group at the heart of BlackRock's portfolio construction and asset allocation ecosystem. Mr. Yadava's service with the firm dates back to 2006, including his years with Barclays Global Investors (BGI), which merged with BlackRock in 2009. Mr. Yadava earned a BS with Honors in Economics and Management in 2003, and a MA with Merit in European Business in 2004, both from the Royal Holloway at the University of London.
---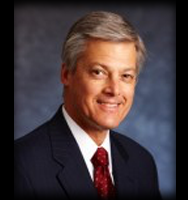 Gary Schlossberg, BS, MSc, Vice President &Senior Economist, Wells Fargo Asset Management, formerly, US Treasury and Federal Reserve Bank
Gary Schlossberg is Vice President and Senior Economist, Wells Fargo Asset Management, and analyzes the economic, financial and investment environment for Wells Fargo Asset Management—a fee-based, institutional money manager with about $470 billion in assets under management---and for other investment and banking groups within Wells Fargo & Co. He participates regularly in meetings with the organization's customers and internal professionals, and is a member of Wells Capital's Investment Policy and Liquidity Management strategy committees. Prior to joining Wells Fargo in 1974, Mr. Schlossberg worked as a researcher at the U.S. Treasury and Federal Reserve Board covering international economic conditions. He did his graduate work at Pennsylvania State University and is a native of New York.
---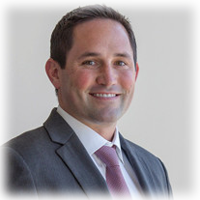 Brian Leach, MBA, Senior Vice President, Fixed Income Strategies, PIMCO
Brian Leach is a senior vice president in the Newport Beach office and a fixed income strategist on credit and income strategies. Prior to joining PIMCO in 2013, he worked at Northern Lights Capital Group, a private equity firm focused on the money management industry. Previously, he was an analyst at BlackRock, where he evaluated and managed portfolios of private investment funds. He holds an MBA in analytic finance and economics from the University of Chicago Booth School of Business and an undergraduate degree from Princeton University.
---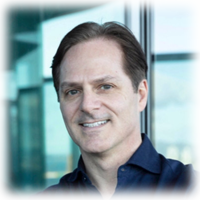 John Savarese, MD, MBA, Managing Partner, BAIATEQ, LLC
John Savarese, MD, is the managing Partner of BAIATEQ, LLC. During his almost 15 year career in venture capital, John developed a strong track record investing in entrepreneurial companies that pioneered compelling breakthroughs that significantly improved the lives of patients today, in the filed of biotechnology, robotics and minimally invasive therapies. BAIATEQ's investment approach builds on his experience financing and serving on the boards of private and public companies as well as his experience as a successful entrepreneur. John founded Pivot Medical, where he served as Chairman from inception to its acquisition by Stryker (NYSE: SYK) in 2014. John earned his M.D. from Duke University and M.B.A. from Stanford University.
Host:

-----------
Notice of Photo/Video Consent: Video footage (including 360 Video) and/or photos may be taken during this event, which may or may not include your recognizable image. Please be advised, by participating in this event, you agree to allow UC Berkeley Extension and its partners to use the images in print, digital or web-based formats for promotional and archival purposes.