About this Event
The Global Leadership Summit (GLS) - Marketplace Special Edition is a one-day event which brings together an international panel of speakers comprising a powerful mix of marketplace leaders, business influencers and decision makers across a wide range of sectors to share knowledge and exchange ideas, through the videocast.
Created especially for leaders to help them become the best they can be regardless of their position, the GLS - Marketplace Special Edition focuses on the importance of threading Christian values in your business and life principles.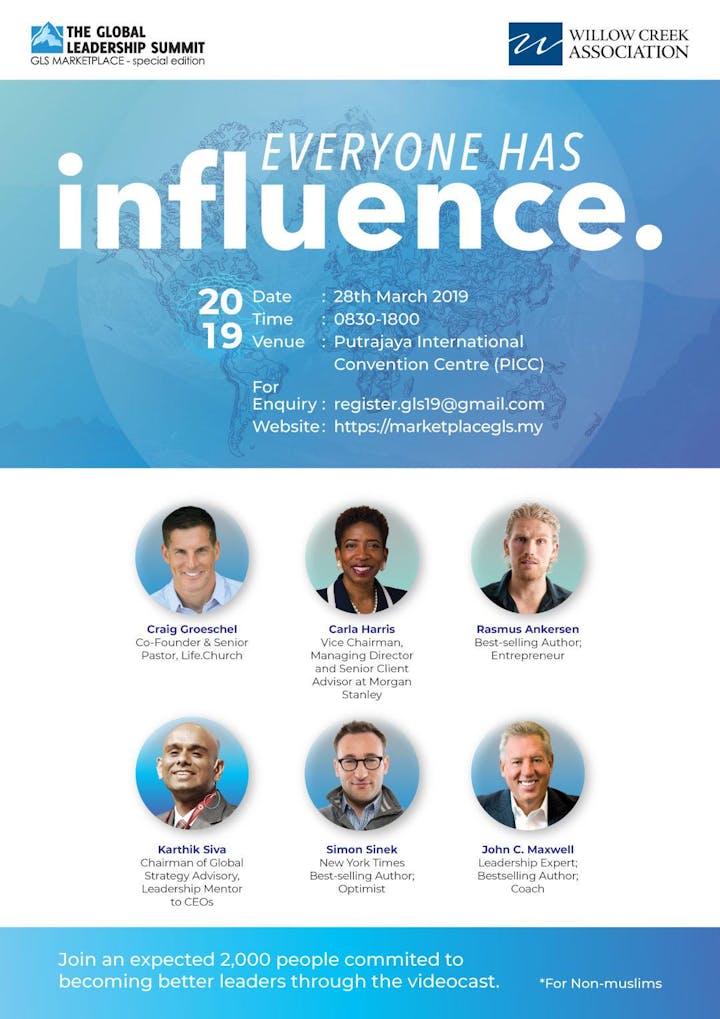 The GLS - Marketplace Special Edition 2019 can provide the tools to help you become better and more effective leaders of your industry. The GLS - Marketplace Special Edition 2019 offers a platform for leaders to develop self-knowledge and self-awareness as well as build the skills and gain best-practice methods to expand your leadership capacity.
We welcome all
leaders
entrepreneurs
executives
professionals
and people from all walks of life
to make a positive difference through actions that impact not only yourselves, but also those who cross your path. True leaders are marked by the actions they take. Every small act creates a ripple effect which has the potential to impact the community and ultimately lead to nationwide transformation.