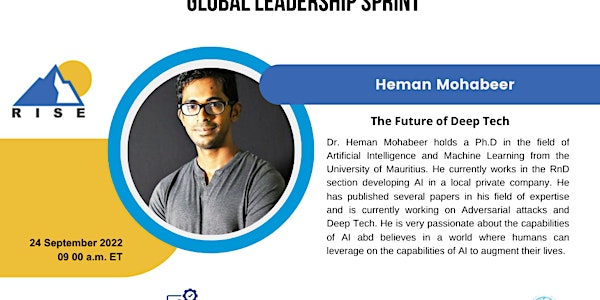 Global Leadership Sprint- "The future of Deep Tech"
Join us for another great Global Leadership Sprint Session on the Future of Deep Tech.
About this event
Deep Tech refers to innovative forms or uses of technology that can disrupt and transform the world. This includes all forms of recent technological advancements such as Artificial Intelligence, Machine Learning, Virtual/Augmented Reality, Blockchain, Internet-of-Things (IoT), Big Data, Cloud & Cyber Security, Industry 4.0, and much more.