Description
68% of leaders and multicultural teams report that cultural challenges are the biggest hurdle to global team productivity. Most global leaders and executives leading multicultural and diverse teams face cultural misunderstandings, disengagement, low career satisfaction, and conflicts.
Are you leading a multicultural team but are not sure how to manage intercultural differences?
Are you having difficulties improving the productivity of your multicultural and diverse team?
Are you facing intercultural challenges which hinder the performance of your team?
If yes, join us for an exclusive launching event about our new programs for global leaders and multicultural teams. For this occasion, we will organize a free workshop about global leadership program on Tuesday 17th October at 6.30pm in Amsterdam. Don't miss this opportunity to meet other international professionals and gain insight into developing your multicultural and diverse team.
During this workshop, you will have the opportunity to exchange ideas, inspiration and learning with other leaders dealing with similar challenges!
You will also hear about our new corporate intercultural team leadership programs that will help you take your multicultural and diverse teams to the next level and boost their performances.
To celebrate the launch of these new services, you will have the unique opportunity to win a free StrengthscopeLeader assessment worth €430.
StrengthscopeLeader is a powerful and positive 360° profiler that provides leaders with powerful self-awareness and development focus to promote the optimization of strengths, performance improvement, and the achievement of exceptional results.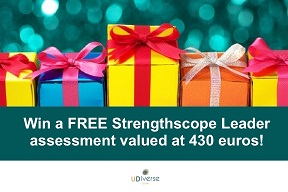 Bring people from your global organization to learn about the global perspective on leadership and improve your intercultural team leadership!
For who?
This event is designed for global leaders, executives and directors managing diverse and multicultural teams. It will also be valuable for those starting new positions as international leaders or if you are looking to develop your global leadership skills. This event is also designed for HR professionals, learning and development professionals working in people and organizational development.
Language: English
Agenda:
6.00 pm - 6.30 pm - Walk-in
6.30 pm - 7.30pm - Workshop on global leadership
7.30pm - 7.45pm - Tombola to win a StrengthscopeLeader assessment worth €430
7.45pm - 9.00pm - Drinks
REGISTER NOW!
Speaker: Magali Toussaint (Founder of U Diverse, intercultural career and leadership coach and trainer)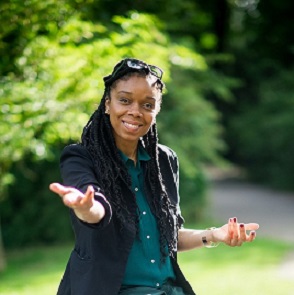 Date and Time
Location
De Meevaart
48A Balistraat
Conference room on the second floor
1094 JN Amsterdam
Netherlands