Description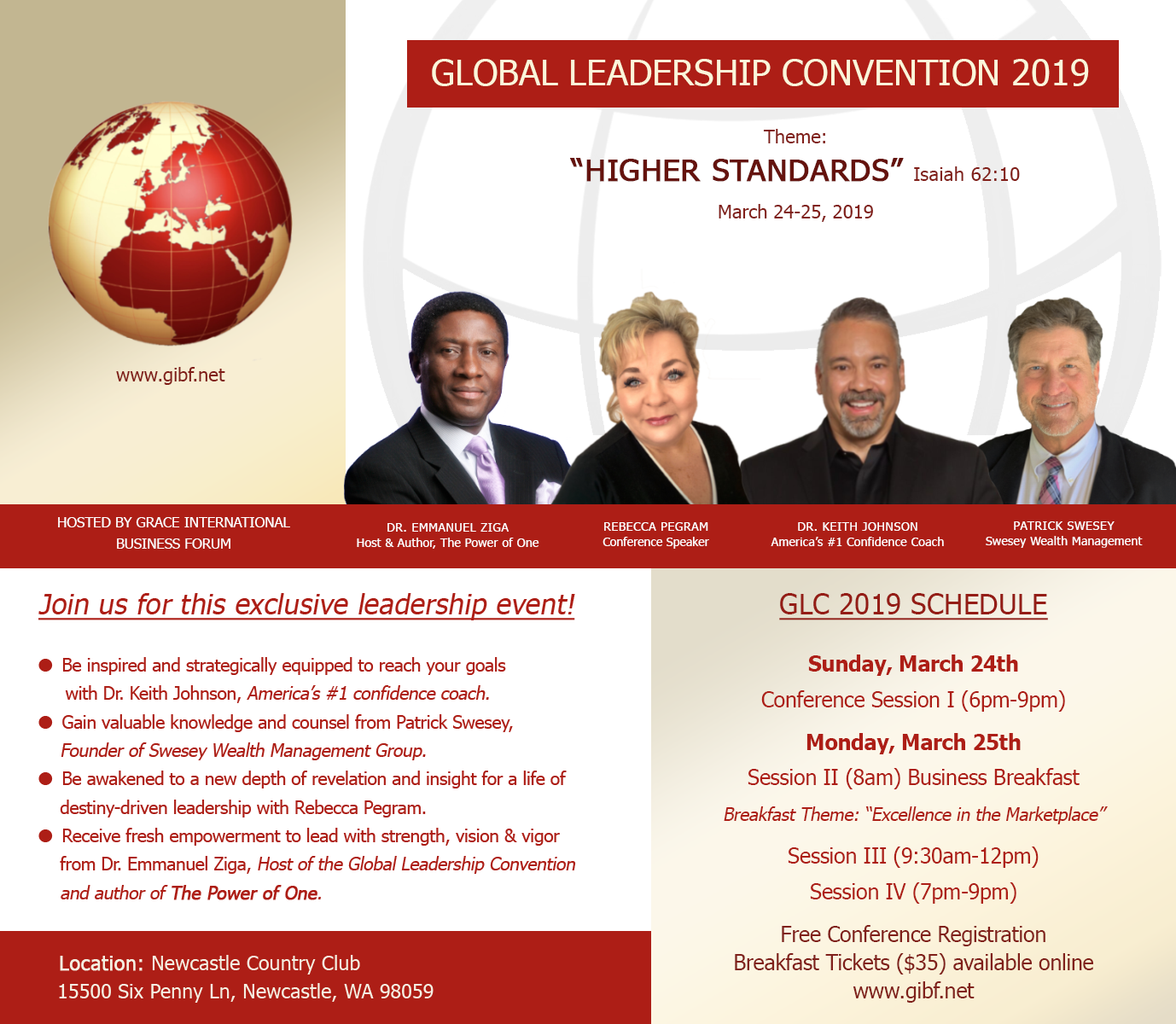 The Global Leadership Convention (GLC), is a key annual marketplace gathering of leaders inspired to exceed beyond their targets and goals.
The subject of reaching beyond your dreams is one of the least exhausted leadership cultures. It's a sphere only few get to envision let alone attain. There is a synergy in this inspiration filled atmosphere that moves everyone to desire commanding new heights if possible.
The theme Higher Standards is exactly what you need. It aids you to know how to attain what is purposed and many times incomprehensible. The how, the when, the goal and the staying power to grow in dominion are the expected case studies. The world is in serious need of leaders who are comfortable with the new ways and new waves of approach and are able to influence the influencers accordingly.
There is an emergence of a new wind of fresh cutting edge leaders in readiness to respond to the demands of the current and future global concerns.
The business community and entrepreneurial cultures, the political authorities, and religious networks are ready for YOUR impactful destiny right before you.
Welcome to the stage of leadership newness!
Hope you are registered and ready to attend this landmark convention of leaders. The theme for the breakfast is, "Leadership Intelligence" by Dr. Keith Johnson. Get your tickets right away!