Description
Monday, March 27, 2017
A catered buffet lunch from Mediterranean Deli, including vegetarian options, will be provided beginning at 11:30 a.m. The speaker program will begin promptly at noon.
Center for School Leadership Development, Room 128

140 Friday Center Drive, Chapel Hill, NC 27517
Since 2008, Go Global NC (formerly the Center for International Understanding) has been at the forefront in preparing North Carolina legislators, business executives, and community leaders to address issues of strategic importance to our state. Through intensive programs, leaders representing multiple sectors gain insight into global best practices. On Monday, March 27 please join us as we continue this effort through Go Global NC's initial Global Leaders Foreign Policy Lunch-and-Learn. Our expert panelists will lead an insightful and educational discussion on the refugee crisis in the Middle East and Europe, the refugee admissions and resettlement process, the current composition and status of North Carolina's refugee communities, and the history of Middle East-origin refugees in North Carolina.
Panelists:

Janet Cowell - Corporate Director; Former NC State Treasurer (2009-2016)
Janet Cowell was elected as North Carolina State Treasurer in 2008 and reelected in 2012. She was the first woman to hold the office. Prior to holding the State Treasurer's office, she represented the Wake County district in the State Senate and served on the Raleigh City Council. Cowell retired from elected life at the end of 2016. She spent two months volunteering with Syrian refugees in Jordan and Germany in early 2017. Cowell serves on the boards of two publicly-traded companies and is an alumni leader at the University of Pennsylvania's Wharton School of Business, where she earned her MBA. She resides in Raleigh.


Dr. Akram Khater - Director, Moise A. Khayrallah Center for Lebanese Diaspora Studies, NC State University
Dr. Akram Khater serves as director of the Khayrallah Center for Lebanese Diaspora Studies and is a professor of history at North Carolina State University. He has published extensively on Lebanese migration to the United States. He is also the Khayrallah Chair in Lebanese Diaspora Studies, a University Faculty Scholar and the editor of the International Journal of Middle East Studies. Dr. Khater completed a PBS documentary on the history of the Lebanese community in North Carolina and is the senior curator for a museum exhibit on the same topic that opened on February 21st, 2014. He has delivered over 300 talks in the past 10 years on topics relating to the Middle East. He earned a B.S. degree in Electrical Engineering from California Polytechnic State University and holds M.A. and Ph.D. degrees in History from the University of California, Santa Cruz, and the University of California, Berkeley, respectively.


Dr. Scott Phillips - Field Office Director, U.S. Committee for Refugees and Immigrants
Scott is a native North Carolinian who joined the USCRI North Carolina Field Office as Director in November 2015. Before taking on this role, Dr. Phillips has worked in the fields of Community Development, Civil Rights, and Advocacy for about 15 years. His experiences include serving as a Peace Corps Volunteer in Ukraine, carrying out research on marginalized groups in Jordan, Israel, and the UK, and promoting greater civic engagement at Duke University. He brings a wide-ranging set of skills and experiences to the office of Director. Dr. Phillips received his Ph.D. in Ethnic Relations from the University of Warwick (Coventry UK), a Certificate in Nonprofit Management from Duke University, a Master's in Political Science and a B.A. in Anthropology, both from Appalachian State University.




Moderator:

Cris Mulder Charbonneau - Vice President of Communications & Marketing, KnowledgeWorks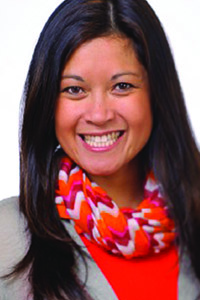 Cris (Mulder) Charbonneau serves as the Vice President of Communications and Marketing for KnowledgeWorks, an education social enterprise focused graduating college and career ready students. More recently, Charbonneau served as the Deputy Secretary of Communications for the North Carolina Department of Transportation where she led all communication efforts for the second largest transportation network in the U.S., and was responsible for the strategic development, integration, and implementation of a broad range of public relations activities and integrated print and online communications; media relations; marketing; and public awareness and education programs. Prior to joining NCDOT, she was appointed to transform communication and outreach for the Wake County Public School System, the 16th largest school system in the nation, as their Chief Communications Officer. Her 20-year career also includes corporate brand and marketing communications roles for companies like Microsoft, Sony Ericsson, and AT&T Wireless. Cris is a native of Portland, Oregon and a proud University of Oregon Duck where she earned a Bachelor of Arts in Journalism. Cris lives in Cary, North Carolina. She currently serves on the District 7 Board Advisory Council for the Wake County Board of Education and as a member of the marketing committee for the Wake Education Partnership. Cris also serves on the Go Global NC Board of Advisors.
Questions? Contact Carey Rudell at chrudell@northcarolina.edu.
Date and Time
Location
Center for School Leadership Development
Room 128
140 Friday Center Drive
Chapel Hill, NC 27517