Global Knowledge Hubs: Lessons from Norway, Implications for Minnesota

Tuesday, May 15, 2012 from 1:30 PM to 3:30 PM (CDT)
Event Details
GLOBAL KNOWLEDGE HUBS:
LESSONS FROM NORWAY,

IMPLICATIONS FOR MINNESOTA
Prof. Torger Reve,
BI Norwegian Business School
Oslo, Norway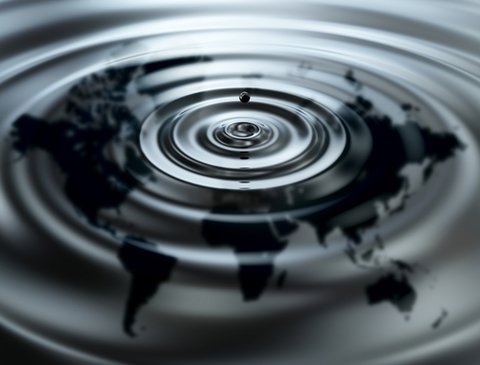 Program

1:30 PM   
Welcome - Greg Lindsey, Executive Associate Dean, Humphrey School of Public Affairs
Introduction - Lee Munnich, Senior Fellow and Director, State and Local Policy Program, Humphrey School of Public Affairs

1:40 PM   
Global Knowledge Hubs:  Lessons from Norway by Torger Reve, Professor and Wilh Wilhelmsen Chair in Strategy in Industrial Competitiveness, BI Norwegian Business School

2:20 PM   
Panel Discussion, Global Knowledge Hubs:  Implications for Minnesota

Moderator:  L. Burke Murphy, Project Leader, MSP Regional Cluster Initiative
Panelists:
Margaret Anderson Kelliher, President, Minnesota High Tech Association
Terje Mikalsen, Partner/CEO, Tysvar LLC; Chairman, Norwegian American Clean Tech Alliance
Stan Harpstead, CTO, Rubigo Therapeutics, Inc.; President, RST Technology, Inc.
Steve Kelley, Senior Fellow and Director, Center for Science, Technology, and Public Policy, Humphrey School of Public Affairs

2:50 PM
Audience participation:  questions and discussion
3:30 PM
---
Professor Torger Reve, an international expert on economic competitiveness, will present the findings of his latest research on Norwegian global knowledge hubs:  superclusters of knowledge-based industrial development characterized by a high concentration of innovative industrial actors interacting closely with advanced research institutions, venture capital, and competent ownership.
Prof. Reve has extensively researched Norway's maritime global knowledge hub and will describe how Norway developed its unique global position by combining three major factors:  ocean, technology, and knowledge.  Reve's Norwegian perspective will be used to present implications for Minnesota.  He will explain how interaction between organizations with different specialties is essential for innovation and is a key driver for knowledge transfer among enterprises and how nations, regions, and cities must now compete to be the most attractive locations for knowledge-intensive industries.
Professor Torger Reve is the Wilh Wilhelmsen Chair in Strategy and Industrial Competitiveness at the BI Norwegian Business School in Oslo, Norway.  He also heads the Center for Maritime Competitiveness.
Reve's research has concentrated on marketing channels, interorganizational relations, business strategy, and industrial competitiveness.  He has published 12 books on topics such as boards of directors, business strategy, strategic alliances, organization theory, project and international management.  He has analyzed industries such as oil and gas, shipping, banking, telecommunications and retailing, and has been a strategy consultant to top management in many corporations.
Torger Reve has a Ph.D. in marketing from Northwestern University.  He also holds two masters degrees in business administration from the Norwegian School of Economics and Business Administration in Bergen, Norway, and a B.A. degree in liberal arts from Gustavus Adolphus College in St. Peter, Minnesota.

When & Where

Humphrey School of Public Affairs
301 19th Avenue S.
The Humphrey Forum
Minneapolis, MN 55455


Tuesday, May 15, 2012 from 1:30 PM to 3:30 PM (CDT)
Add to my calendar
Organizer
SLPP is a Center in the Humphrey School of Public Affairs, shaping public policy to benefit people and communities.
The Humphrey School of Public Affairs ranks among the top professional schools of public affairs at public universities in the country.  The Humphrey School is widely recognized for its role in examining public issues and shaping public policy at the local, state, national, and international levels, and for providing leadership and management expertise to public and nonprofit organizations.

Global Knowledge Hubs: Lessons from Norway, Implications for Minnesota