Description
GLOBAL KNOWLEDGE FOR DEVELOPMENT SUMMIT 2016
WHEN & WHERE?
Friday 14 October 2016, 08:00 - 19:00
FH Wien der WKW - University of Applied Sciences, Währinger Gürtel 97, 1180 Vienna, Austria
WHAT IS IT ABOUT?
Advancing Knowledge for Development
The Knowledge for Development Community is at the forefront of a movement that seeks to boost international development by making the best use of the plethora of knowledge and creativity available to societies around the world.
Representatives from governments, international organisations, NGOs, multilateral finance institutions, industry and academia will meet to form a living and breathing community of knowledge, following up on and promoting the achievement of the Knowledge Development Goals (KDG).
Leading figures are invited to share their visions and ambitions to co-create and collectively constitute these Knowledge Development Goals (KDG) and an Agenda Knowledge for Development. Based on this preliminary, groundbreaking work, this summit will give opportunity to present, reflect, discuss and deepen the draft of Knowledge Development Goals and the Agenda Knowledge for Development.
Purpose and Message
The aim of the Global Knowledge for Development Summit is to generate and synthesise visions for future Knowledge Societies, to sharpen Knowledge Development Goals and a Knowledge Agenda. The diversity of backgrounds amongst the partners shall reflect the heterogeneity of different knowledge identities and cultures.
ACCOMMODATION
Hotel Regina, Rooseveltplatz 15, 1090 Vienna, Austria.
Tel.: +43 1 404 46 71, Fax: +43 1 408 83 92
Email: info@hotelregina.at
Web.: http://www.kremslehnerhotels.at/en/hotel-regina-vienna/hotel-gallery/
We recommend booking as early as possible to benefit from the discounted rate, quoting "KMA"
Offer valid until Sept 30th, 2016.
Hotel room reservations ONLY by direct email, tel. or fax. NOT via the hotel homepage with credit card number and expiry date as guarantee!
---
Invited Speakers (in alphabetic order)
Sebastian Kurz, Minister of Foreign Affairs, Austria
Irina Bokova, Director General of UNESCO
Javier Carrillo, President of the World Capital Institute

---
PARTNERS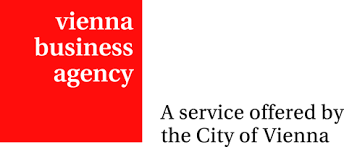 ---


ORGANISATION SECRETARIAT CONTACTS
Knowledge for Development Community
E-Mail: office@km-a.net
Phone: +43.1.4702909
Website: http://www.k4dev.knowledge.city/
---
Are you interested to exchange ideas on advancing knowledge for societal development from diverse cultural perspectives?
Join the 9th Knowledge City World Summit will be held between 12-13 October in Vienna, Austria.
Follow this link here for more information and to register.