Description
Investing in the New World
During the Great Depression John Paul Getty, Joseph Kennedy, and Benjamin Graham, among others, planted the seeds for even bigger fortunes to be made in the following decades. In the bear market of the 1970s, Warren Buffett started to turn Berkshire Hathaway from a failing textile mill into a hugely successful holding company, compounding wealth over the next few decades. Other recession-founded companies include GE (during the panic of 1873), Disney (in the recession of 1923-24), HP (in the Great Depression), and Microsoft (the recession of 1975).

What are the new investments that will thrive due to the world changes brought on by the Covid-19 pandemic? Come to the Global Investor Conference and see those companies that are skyrocketing now and will become the (x) multipliers of the next bull market.
16 Presenting Companies and Funds - early stage companies making a difference that makes them attractive investment opportunities, as well as helping us get through this period. Minimum investment sizes as low as $5,000. Build a portfolio of future Unicorns.
---
Featured Speaker for this Conference:

---
Advice from Expert Panelists - Women Leaders are Outperforming During Crisis

---

The Digital Asset Investor interviews Greg Kidd about Ripple. Greg served as Chief Risk Officer at Ripple Labs. An early investor in Twitter and Square ... Coinbase and Robinhood. Greg is Co-Founder of globalIiD and was founder of 3taps. He is the Founding Partner at Hard Yaka and an Advisor of TangoTrade. Greg serves as Strategic Advisor at Linqto.
---
Watch videos of the speakers and all presenting companies from the April Conference here:
https://www.youtube.com/watch?v=G4chcUXa9TI&list=PLYRukGK5wc8_wz7zloNmj8h9-zPH1L1Be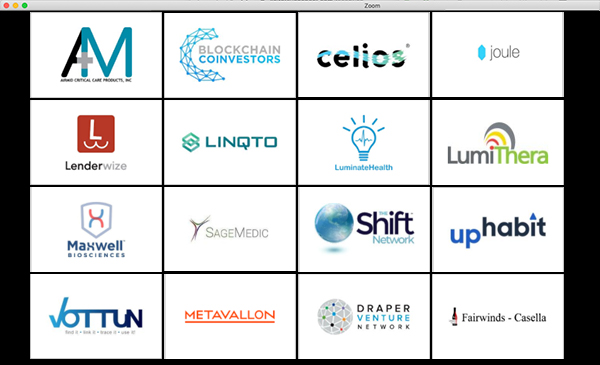 How to Connect using the Keiretsu Forum App
1. If you do not have the Keiretsu Forum app installed, visit the App Store or Play Store and search for Keiretsu Forum.
2. Login as usual. If this is your first time in the app, use your email address as username and the initial password, goldsheet. You will be prompted to change it.
3. If you are not a member, email to membership@keiretsuconnect.com with your name and email address and we will provide guest access.
Private Investing Made Simple with the Linqto App
Available to all accredited investors. Search for Linqto on the App Store and Play Store. Install the app and sign up to get access to pre-IPO unicorns and early stage startups. Affordable, accessible and liquid interests available via Special Purpose Vehicles that each represent one company's shares. Build a diversified portfolio of private equity investments at the cost of a typical investment in just one company. Not a fund. You choose the companies.