Global Investing Made Simple (KL)

Sunday, July 17, 2016 from 2:00 PM to 6:00 PM (Malaysia Time Malaysia (Kuala Lumpur) Time)
Event Details
Many people you and I know realize that they have to invest their income to build a retirement fund or to gain financial independence.
But many people are not doing anything, or not doing enough to protect or increase their "wealth-being".  Guess what is their number one reason?
(We did our own survey after reading one that iMoney did).

 The truth is that you don't need a lot of money to get started.  80% of our students started with less than RM 40,000 and 20% of them started with less than RM10,000.  What you need to do is to find a strategy that is suitable for the amount of capital you have and work your way up surely and gradually.

Watch Kathlyn Toh, founder of Beyond Insights Investment & Trading Education explains what CFD is.
 The next question is - what is the way to use CFD to generate consistent return from the stock market?  You see - all investment vehicle has inherent risk.  The difference between the financially educated and those who are not is very simple - they know how to manage risk.  When the risk is managed properly, CFD becomes a powerful tool.
Graduates of Beyond Insights use the S-T-P-M 4 step system created by professional investor Kathlyn Toh. The system is designed to create consistent results and regular income from the stock market.  Have a look at what our graduates said.

Would you like to get started as well?  Join us.  Even if you only want to find out if stock market investing is for you.
---
This seminar is for you if you
Are new to investing or trading.
Are investing/ trading in the stock market and want to know how to use leverage to profit up to 10 times faster.
Would like to know how where is the best place to put your money now for good and safe return, consistently.
Need a proven method to select stocks that consistently perform and make money.
Your Speaker
KathlynToh, a renowned professional investor and trader will be sharing with you personally how she is able to maintain consistent success with her 4 step formula.

Get the VIP ticket worth RM397 for only RM50.  You will be entitled to a front-row seat, priority Q&A with Kathlyn and a voucher of RM300 for first-time enrollment in any Beyond Insights program.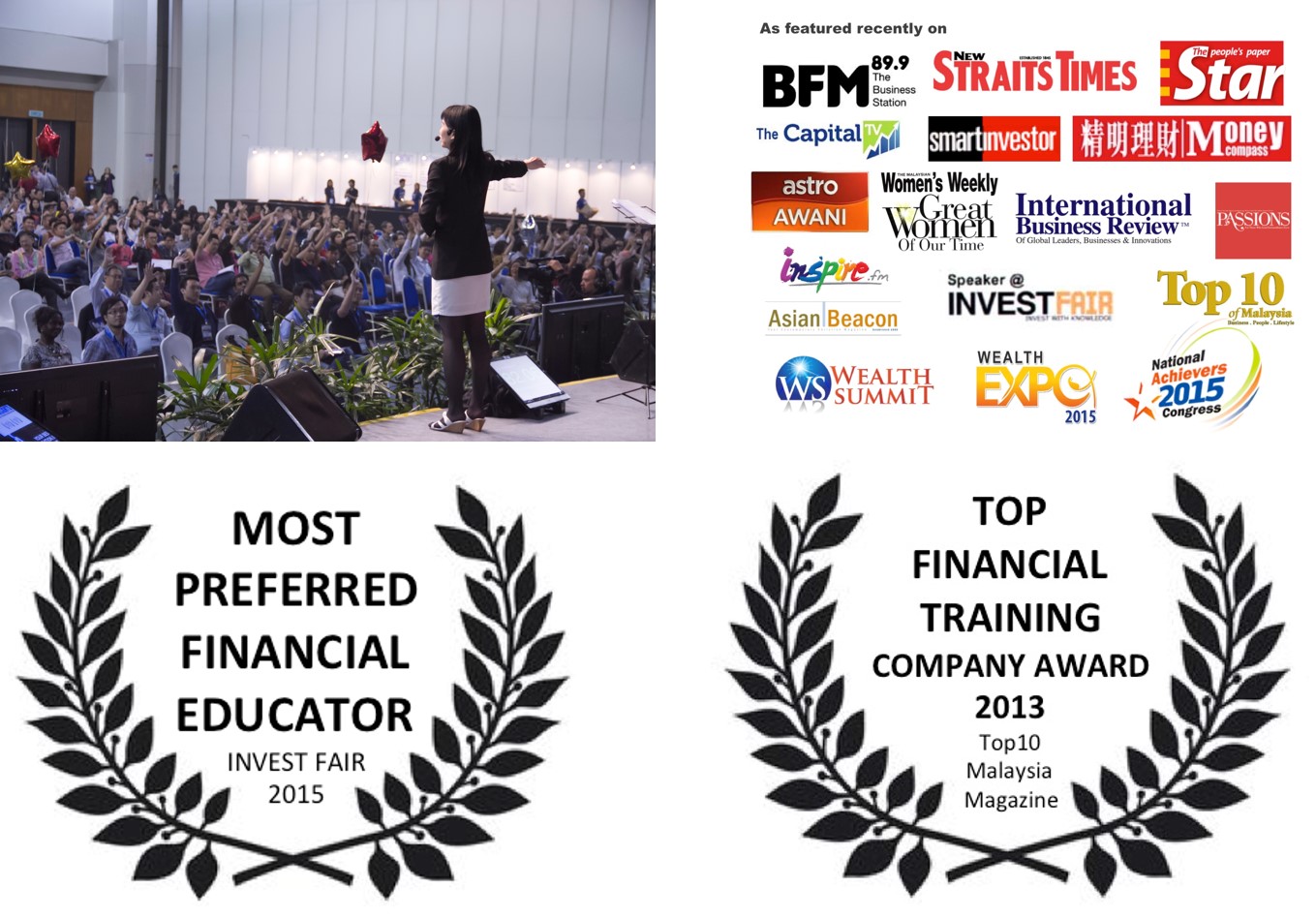 For enquiries, please contact +603 7490 2111 / +6012 211 2136 or visit us at www.beyondinsights.net
When & Where

Beyond Insights Training Center
100.6.011 (Level 6, Unit No.11), 129 Offices (above The School, use lift A or B), Jaya One
No: 72A, Jalan Universiti
Petaling Jaya, Selangor 46200
Malaysia

Sunday, July 17, 2016 from 2:00 PM to 6:00 PM (Malaysia Time Malaysia (Kuala Lumpur) Time)
Add to my calendar