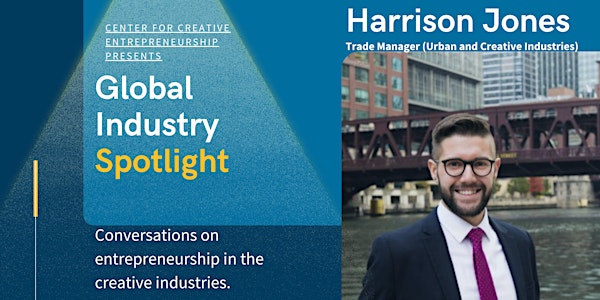 Global Industry Spotlight - Harrison Jones
Global Industry Spotlight is a conversational series focused on providing resources and insight for the creative entrepreneur.
About this event
Harrison Jones is a Michigan native and current Londoner. He has spent his career in international economic development with a specific focus on supporting businesses that make our world more creative and sustainable. He studied Comparative Cultures and Arabic at Michigan State University with a focus on improving the lives of people around the world via culturally informed economic policies. He has applied these principles to ecosystems large and small working with groups from across the US, Europe, and Asia on economic growth.