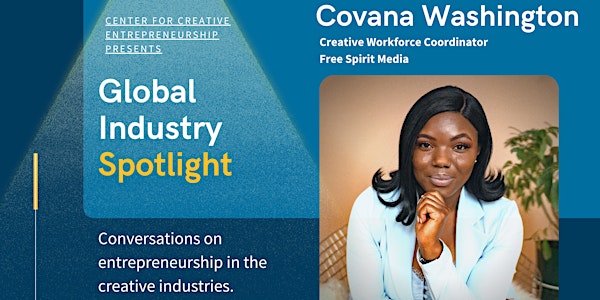 Global Industry Spotlight - Covana Washington
Global Industry Spotlight is a conversational series focused on providing resources and insight for the creative entrepreneur.
About this event
Covana Washington is the new Summer Workforce Coordinator assisting with creative workforce development initiatives at Free Spirit Media. With a degree in Fashion Merchandising, and extensive knowledge on Digital Marketing and Branding she hopes to use her new position as an outlet to learn more about film, media, and television. Upon graduating, Covana had the opportunity work as the social media manager for a fashion design company which inspired her to learn more about media. Her mission is to strive hard to reach her personal and professional goals while inspiring others to do the same.