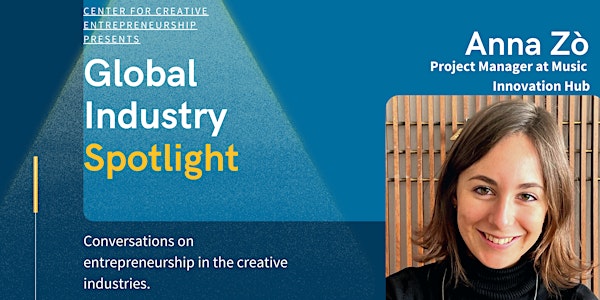 Global Industry Spotlight - Anna Zò
Global Industry Spotlight is a conversational series focused on providing resources and insight for the creative entrepreneur.
About this event
Anna Zò is project manager at Music Innovation Hub, in charge of MIH's Creative Europe projects, training programs and MusicTech-related activities. Co-founder of Next Stage Challenge Hackathon and Music Tech Europe Academy, Anna is part of the team that has developed the new BA/BSc in Music Business at SAE Institute Milan, where she also teaches as Guest Lecturer as well as at Bocconi University. With a strong focus on CCIs and a business background (Master Graduate in CCIs Management), she has also been managing projects in different cultural fields, such as visual arts (in London) and cinema (in Paris). Since 2018 Anna has been part of the team curating Linecheck Music Conference.