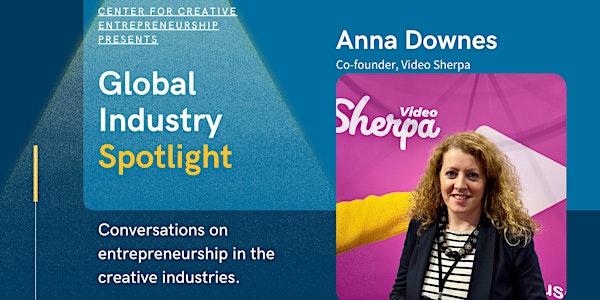 Global Industry Spotlight - Anna Downes
Global Industry Spotlight is a conversational series focused on providing resources and insight for the creative entrepreneur.
About this event
Anna has worked in communications & video marketing for many years before founding Video Sherpa, a software platform that enables companies to create original video content in-house without the need for outsourced video production support. She is passionate about helping companies take control of their video content and enjoying the positive impact it has on their business.