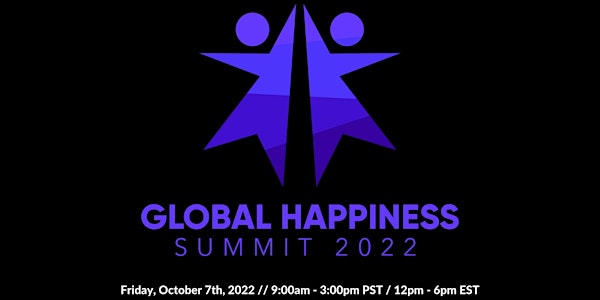 Global Happiness Summit 2022
At this all-day, virtual event we are presenting a wide array of speakers, informative workshops, vendors & happy business networking
About this event
On Friday, October 7th, we will be celebrating the 12th Annual Global Happiness Summit! Get ready for a highly-interactive experience every bit as exciting as being there in person. At this all-day, virtual event we are presenting a wide array of inspirational speakers, informative workshops, vendors, and the hallmark of HNP; Happy Business Networking!
Join us for:
- Keynote Speakers
- Our World-Famous Virtual Networking,
- Special One-on-One Speed Networking
- Vendors exhibits
- Entertainment
We will be featuring the Hopin Platform for this event! Hopin is a virtual venue with multiple interactive areas that are optimized for connecting and engaging. Attendees can move in and out of rooms just like an in-person event and enjoy special content and meaningful connection.
Register at hnpabc.com/ghs