Global Goods: Local Costs - Conversations with Photojournalists
When and where
Location
Jack Morton Auditorium George Washington University 805 21st Street NW 20052
Description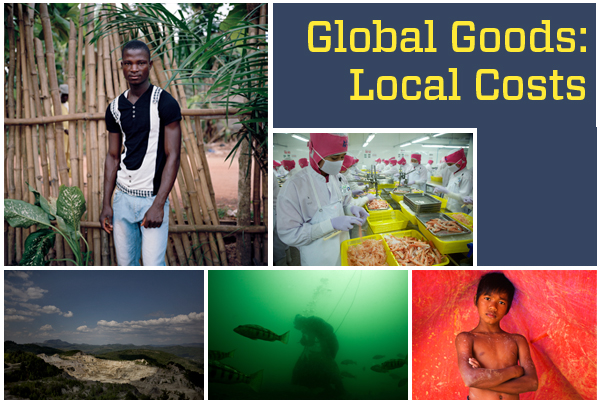 Who grows your cocoa? Who peels your shrimp? Who mines your gold? Many of the goods we buy travel thousands of miles before reaching our doorsteps, obscuring our connection to the places and people affected by their production. How do we tell such a complex story in images?
Join Dominic Bracco II, Nadia Shira Cohen, Peter DiCampo, Jason Motlagh and Larry Price as they share reflections on their reporting, the challenges of telling complex stories through images, and their efforts to sustain public interest in the systemic issues on which they report.
Moderated by SMPA Assistant Professor Jason Osder, with opening remarks by Nathalie Applewhite, the Pulitzer Center's managing director.
This event is in association with the Pulitzer Center's exhibition at FotoWeekDC. For more information, visit pulitzercenter.org
WHEN
Thursday, November 8, 2012 - 6:00pm to 7:30pm
WHERE
Jack Morton Auditorium
The George Washington University
805 21st Street, NW
Washington, DC 20052
Reception follows panel
This event is presented by The George Washington University's School of Media and Public Affairs and the Pulitzer Center in association with the GW Program Board.