About this Event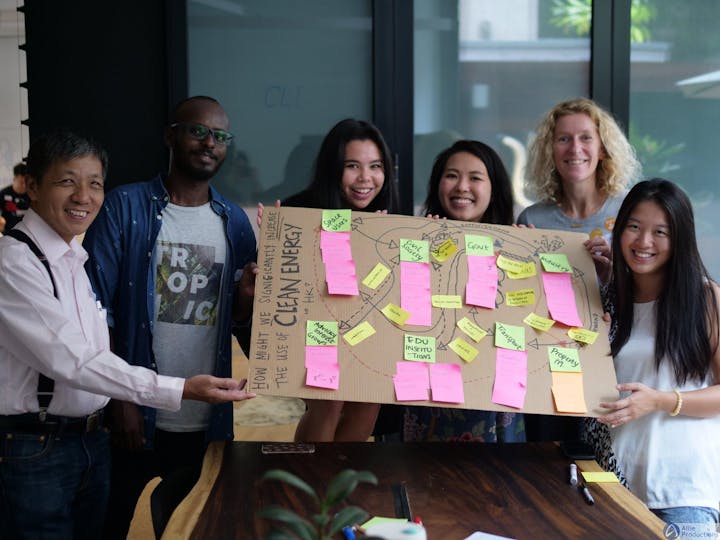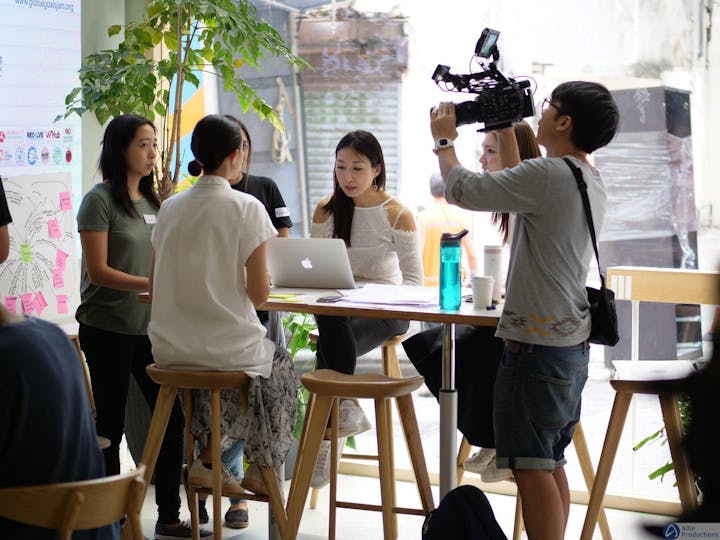 Date & time:
Oct. 19, 20 (Sat and Sun) 2019,
SAT: 09:00-19:00
SUN: 9:00- 21:00 (includes presentations and afterparty*)
Location: FabCafe HK, G/F, 10 New Street, Sheung Wan
Organized by: Loftwork HK, FabCafe HK, Digital Society School, The United Nations Development Programme (UNDP)
​Cost: $280
*Ticket cost includes light refreshments for both days. Please bring your own mug for coffee and tea.
Capacity: 25
Do you have a passion for solving social challenges to improve lives? Do you want to leverage your skills and ideas in a diverse and high-energy setting to identify and attack issues in sustainability and inequality? Join us for the second edition of the Global Goals Jam in Hong Kong, where local innovators, entrepreneurs, and creatives will join teams around the world in designing actionable interventions toward achieving the Global Goals.
The Global Goals Jam is a two day event where creative teams work together on local challenges related to the Sustainable Development Goals. Using a tailored design thinking toolkit, we will create interventions aimed at short term targets in support of the long term goals.
The Sustainable Development Goals (SDGs), otherwise known as the Global Goals, are a universal call to action to end poverty, protect the planet and ensure that all people enjoy peace and prosperity.
The Design Method Toolkit by Digital Society School forms the foundation of the Global Goals Jamkit guide the design process. In 2016, United Nations Development Programme approached the Digital Society School to create a collaboration that connected the design community with the Sustainable Development Goals. Using their expertise in Design Methods and international, cross cultural collaboration, the Digital Society School designed a Design Method Toolkit that empowers people to create direct impact for the global goals, solving local challenges relevant to their own context.
You are invited to expand your network and learn design methods from Digital Society School to share your ideas in real-time with other participants from Hong Kong, Nairobi, Kyoto, Rio de Janeiro, Amsterdam and beyond!
Let's design 2030 together! Think Big! Start Small! Act Fast!
This year we will be tackling:
SDG 3 - Good Health & Well Being
https://www.globalgoals.org/3-good-health-and-well-being
SDG 4 - Quality Education
https://www.globalgoals.org/4-quality-education
SDG 16 - Peace, Justice & Strong Institutions
https://www.globalgoals.org/16-peace-justice-and-strong-institutions
Output of the event: Visual Prototype
Examples:
1. Paper or Carton Prototype.
2. Visual 3D model or Rendering.
3. Physical 3D printed or hand-made prototype made with suitable material available.
4. Video prototyping as a commercial or advertisement for the product.
5. Storyboard, that being a sequence of drawings to represent how the service/product works.
※ The event is in English
AWRD
Is supporting emerging talent & a challenger spirit that overturns common sense through the platform that shares information on various creative competitions and hackathons, including everything from global creative awards to 1-day hackathons. We are thrilled to bring you AWRD, which connects talent and projects in a bid to spark innovation.
▼SCHEDULE
Day 1
9:00 - 9:30 Gathering / Registration
9:30 - 11:00 Intro
11:00 - 12:00 Icebreaker
12:00 - 13:00 Break
Sprint #1 Organize it, experience it
13:00 - 15:00 Brainstorming / Research
15:00 - 15:30 Target Pitch
15:30 - 16:00 Break
Sprint #2 Respond to it
16:00 - 17:00 Build / Pivot
17:00 - 17:30 Break
17:30 - 18:00 Concept Pitch
Day 2
8:30 - 9:00 Gathering
Sprint #3 Make it
9:00 - 13:00 Build
13:00 - 13:30 Solution Pitch
Sprint #4 Test and evaluate it
13:30 - 17:00 Create / Finalize
17:00 - 18:00 Final Presentation
18:00 - 19:00 Wrap up
19:00 - After Party
▼JOIN US IF YOU ARE
・Interested in SDGs in general
・A creator, artist, or designer with an interest in the SDGs
・A student with an interest in the SDGs
・Already working in a field related to the SDGs