Description
Create a game in 48 hours! The yearly returning Global Game Jam will take place in Leeuwarden again this year for the 7th time! The event will once again be held in the beautiful old prison building: De Blokhuispoort.
What it's all about
The goal of the Global Game Jam is to create a game in 48 hours in a multidisciplinary team. The only guideline is the theme which is announced at the start of the event. It is possible to create both digital games and board games.
At the end of the jam, all games are presented and people can play eachothers games. In order to encourage experimentation and cooperation, this year's winners will be decided by you, the audience (but in this same spirit, having your game judged is not mandatory).

All games are developed as open source. The end product and source files are uploaded to the main site on globalgamejam.org.
Teams
It is possible to participate with a preformed team, but you can also create a team on the spot. There's usually a good mix between preformed teams and individual participants and usually the preformed teams are also open to extra team members.
Facilities
Unfortunately, this year it is not possible to sleep on location. It's also not possible to shower on location, there are small sanitary facilities (for brushing teeth, washing face, etc).
Please bring your own equipment:
Computer/Laptop
Power extension chord
UTP cable
Headset
Controllers
Cables
The location has wired internet and wifi. The wired network proves to be a bit more stable usually so we highly recommend bringing a network cable.
Food
Meals, coffee and tea will be provided on site and are included with the entry ticket.
Made possible by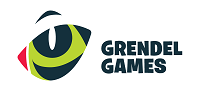 www.grendel-games.com

www.critical-bit.com